Description

A special live episode of the popular science podcast This Week in Virology at the headquarters of the American Society for Microbiology. Podcast host Vincent Racaniello will hold a conversation with four leading experts on flaviviruses to discuss what we know about the emerging pathogen Zika virus and the state of ongoing research.
There is limited seating and attendance is expected to sell out fast. The live podcast will start promptly at 6 p.m. (please arrive early). If you are not in the Washington, D.C. area, you can watch live online at ASM's YouTube channel. Please register only if you will attend in person!
Guests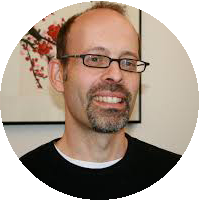 Michael S. Diamond, MD, PhD
Professor of Medicine, Molecular Microbiology, Pathology & Immunology
Associate Director, Center for Human Immunology and Immunotherapy Programs
Washington University in St. Louis
The research in the Diamond laboratory focuses on the interface between viral pathogenesis and the host immune response for several globally important mosquito-borne human pathogens, including West Nile, Dengue, Zika, and Chikungunya viruses. We are interested in defining mechanisms of innate immune restriction and viral immune evasion as well as developing animal models of pathogenesis. We also study the structural and molecular bases of antibody-mediated protection of flaviviruses and alphaviruses, with a goal of identifying broadly neutralizing antibodies and their respective epitopes.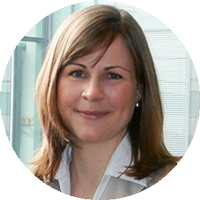 Michaela U. Gack, PhD
Associate Professor of Microbiology
The University of Chicago
Dr. Gack's research focuses on understanding how the intricate interplay between viruses and the host's immune system impacts the outcome of viral infection and disease. Understanding host-virus interactions at a molecular level is an essential step in developing safe and effective antivirals and vaccines. A long-term goal of her research is to identify the strategies employed by viral pathogens – influenza virus, dengue virus and several tumor viruses – to escape cell-intrinsic immune responses. She is also identifying and functionally characterizing novel host factors that play important roles in the antiviral immune defense.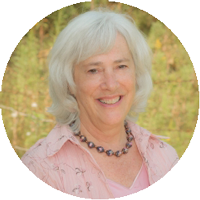 Laura Kramer, PhD
Director of the Arbovirus Laboratory
Wadsworth Center
New York State Department of Health
Professor
School of Public Health
State University of New York, Albany
The research program of the Arbovirus Laboratories focuses on basic and applied field and laboratory studies examining how the interactions between arthropod vectors, viruses, and vertebrate hosts are affected by biotic and abiotic factors; and how these interactions impact the intensity of viral transmission, and subsequently viral evolution and adaptation. Dr. Kramer is also a Virology moderator for ProMED mail, an emerging diseases early warning alert under the umbrella of the International Society of Infectious Diseases.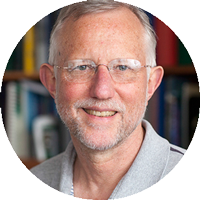 Charles M. Rice, PhD
Maurice R. and Corinne P. Greenberg Professor in Virology
The Rockefeller University
In the Laboratory of Virology and Infectious Disease, Dr. Rice is interested in understanding how viruses propagate, ways in which they interact with host cells, and how they cause disease. He is one of the world's most accomplished virologists and a prominent figure in research on members of the Flaviviridae including hepatitis C virus (HCV). His laboratory, as well as others, developed cell culture infectious systems for HCV that drastically increased our ability to study this important pathogen.