Description
I Contain Multitudes, from HHMI Tangled Bank Studios, is a new digital series featuring author Ed Yong as your guide through the world of the microbiome—the invisible bacteria, fungi, and other microbes that exists in concert with every living organism. The series features cutting-edge research, important topics in human health like antibiotics and C-sections, and wildlife that have their own amazing microbial secrets to share. We'll be screening a couple of episodes (including two sneak peeks!), then discussing with series researcher, Aileen O'Hearn, and executive producer, John Rubin.
There is limited seating and tickets are expected to sell out fast. The talk will start promptly at 6:00 p.m. ET (please arrive early).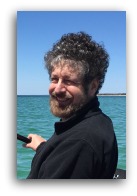 John Rubin, PhD
Executive Producer, Howard Hughes Medical Institute Tangled Bank Studios
John Rubin is executive producer at HHMI Tangled Bank Studios. He turned to documentaries after completing his PhD at MIT in cognitive science. Rubin has written, produced, and directed films for the signature PBS series Nature, American Experience and NOVA as well as for National Geographic Explorer. Rubin is the winner of three Emmys and a Peabody Award. Most recently, Rubin executive-produced The Farthest. Celebrating the Voyager space mission, the film was a selection of the 2017 Tribeca Film Festival.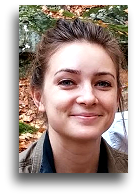 Aileen O'Hearn, PhD
Science Education Fellow, Howard Hughes Medical Institute Tangled Bank Studios
Dr. O'Hearn is a microbiologist whose research has focused on the biology of mosquito-borne and hemorrhagic fever viruses, public health burdens and diagnostic strategies. She worked in Sierra Leone during the 2014 Ebola outbreak, after which she became a fellow with Howard Hughes Medical Institute's Tangled Bank Studios, where she currently researches for film projects such as Spillover and I Contain Multitudes.
---
ASM proudly presents this Microbes After Hours event in partnership with the Howard Hughes Medical Institute Tangled Bank Studios.