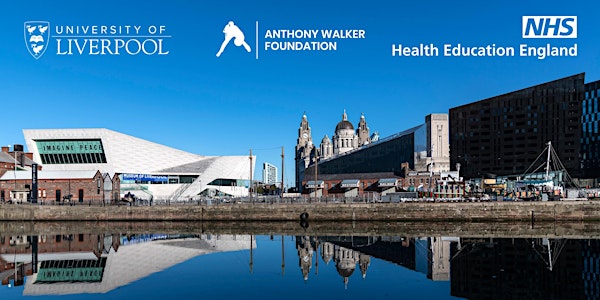 Microaggression awareness training: understanding behaviours and language
An awareness session on microaggressions based on the real experiences of staff and students across the North West.
About this event
Brought to you by the University of Liverpool Schools of Medicine and Health Sciences, the Anthony Walker Foundation, NHS Trusts in the North West of England and Health Education England.
A special free education session open to all NHS staff and clinical students who work and study across NHS trusts in the Mersey, Cheshire and Wirral and Lancashire Region. This training is in response to the large number of 'lived experiences' recently shared by staff and students working and training in the region. Please ensure that you register for this session with either an NHS or University email address.
The sessions aim to promote an understanding of what microaggressions are - and their negative affect.
Running throughout November 2021 - February 2022 at a variety of times, and hosted virtually, in the hope that everyone who wishes to take part will find a suitable session to attend.
Please note that although 1.5 hours has been allocated for each session, the main event is expected to be 1 hour, with an additional 30 minutes to allow for any further questions.
The training will be provided by the Anthony Walker Foundation. It includes a video. This is presented by junior colleagues but reflects key experiences shared by all stages of staff and students.
Please note that the content describes experiences of microaggression. For those staff and students previously affected by episodes of microaggression, the content may trigger memories of these events and staff and students should not attend if they are concerned about this.
The session will be followed up with an email on how to report microaggressions locally and access support.
Organizer of Microaggression awareness training: understanding behaviours and language