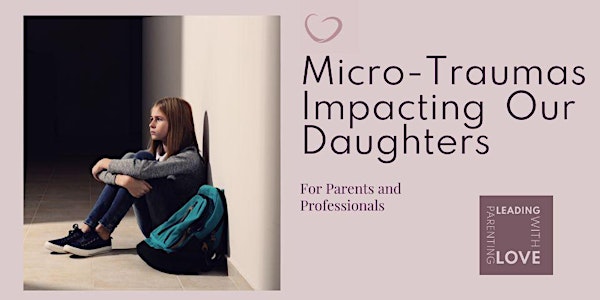 Micro-Traumas Impacting Our Daughters (for parents AND professionals)
How does trauma impact teen and pre-teen girls daily? How can we help them to navigate it in a way that mitigates its impact?
About this event
There is a secret life of girls, one in which they face bullies, sexual content, degrading or diminishing events. These can be so subtle or consistent that they do not recognize them at all. However, microtraumas can add up and have as significant an impact as a major traumatic event.
How can you help navigate these as a professional or a parent, if they can't recognize them? Join us in a discussion where we will uncover this secret life of girls. We will discuss what it can look like and ways to begin to treat it. We will give parents the words to use and the steps to open up a discussion to mitigate it's effects. We will give professionals an increased awareness and tools to utilize in their practice.