Description
Please note, all Uncanny Valley event tickets are available at Eventbrite. Marking attending on Facebook or Meetup is not enough to reserve a place, please head over to eventbrite to get tickets to all of our events here: https://www.eventbrite.com/o/uncanny-valley-29169445753
About this event:
Come to Uncanny Valley for a night of science fiction writing and creativity at Uncanny Valley! Microfiction is a type of writing that focuses on super short stories/snippets that evoke a message in a tiny format. We're going to come together and get creative, bouncing ideas off each other to write some new pieces.
Our ultimate goal is to build a plethora of fiction around Uncanny Valley as a space itself, in the spirit of microfiction archives like 'Secure, Protect, Contain' - http://www.scp-wiki.net
No writing experience necessary, come jam with us!
About Uncanny Valley:
Uncanny Valley is a brand new cyberpunk community space located on Haight Street in San Francisco. Our cozy space is home to everything science fiction and cyberpunk, transporting you to the bleak future of tomorrow. With a dystopian ambiance, this space is designed to inspire creativity. We run frequent drop-in coworking days and community events, ranging over topics including film, video games, board games, music, digital art, writing, reading, and so much more. Come by to check out our gallery, library, and working space!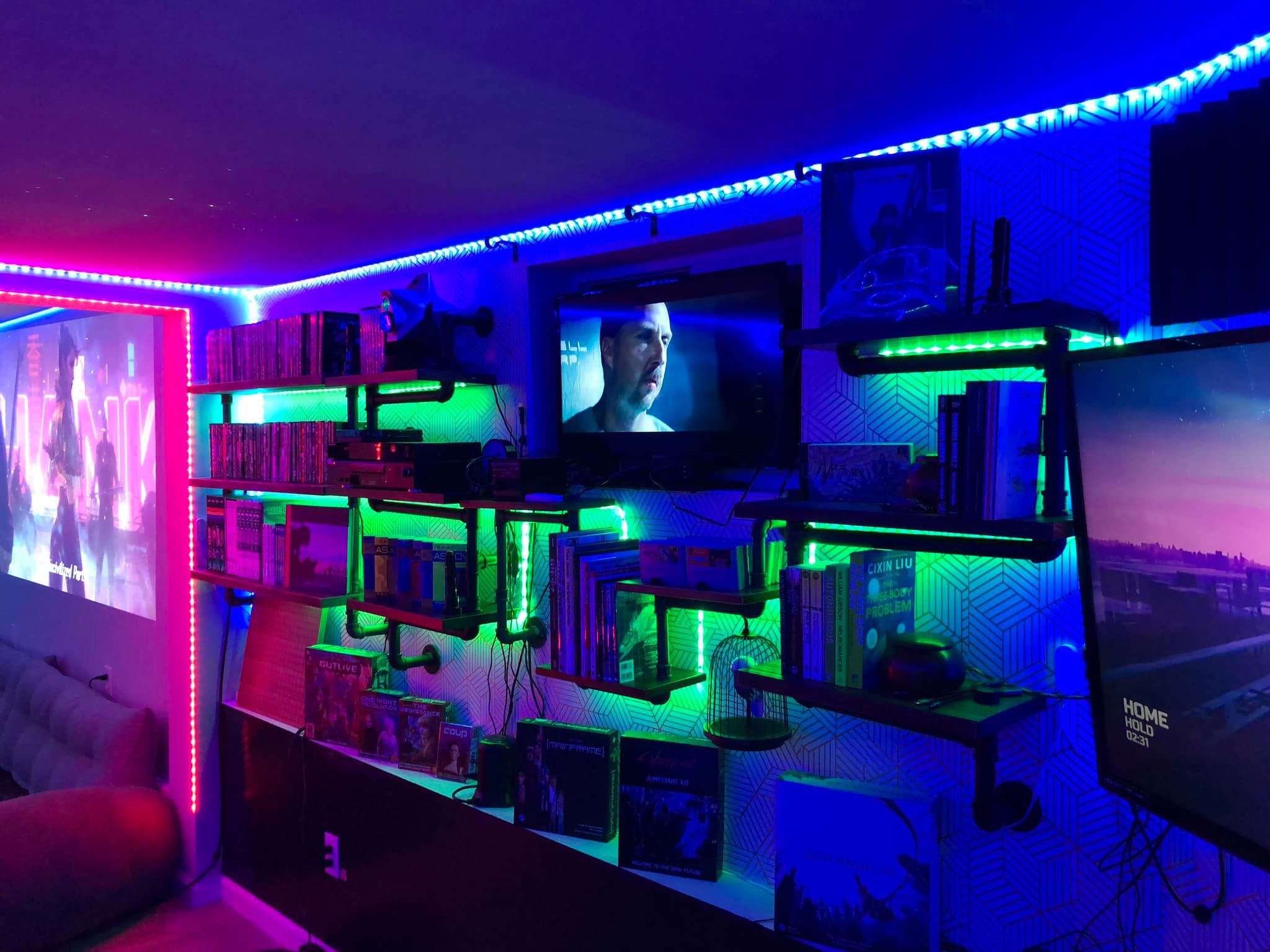 About Tickets and Prices:
We want Uncanny Valley to be for everyone, so we do our best to offer our events at affordable prices. Your first visit to Uncanny Valley is completely free - come check out our space or bring your friends without worrying about the cost. After that you can attend individual events at their set prices or join us as a member (for $25 per month) to unlock free access to all of our events.
Sign up as a member at our patreon here: https://www.patreon.com/uncannyvalleysf
Uncanny Valley is a labor of love, but rent in the bay area isn't cheap. To keep our doors open we're relying on the community to help us fund our events and our space. The best way to support us is to spread the word and come to our events!
Our Location:
Uncanny Valley is located at 1340b Haight Street, down the alleyway between Debonair Barber and Relax Nails. When you arrive, ring the white doorbell or call Myles at 415-513-6893 .

Our space is cozy, dark, and filled with lots of flashing lights and noise. Think night club meets coworking space. We are a community space, so come in and strike up a conversation. Or find a corner and pick up one of the many books or games in our library. Or explore our plethora of gadjets and interactive media. We're looking forward to seeing you soon!
If you have any accessibility requirements, please reach out to us so we can help accomodate you. Everyone is welcome at Uncanny Valley. Please note that the space is dark and features flashing lights.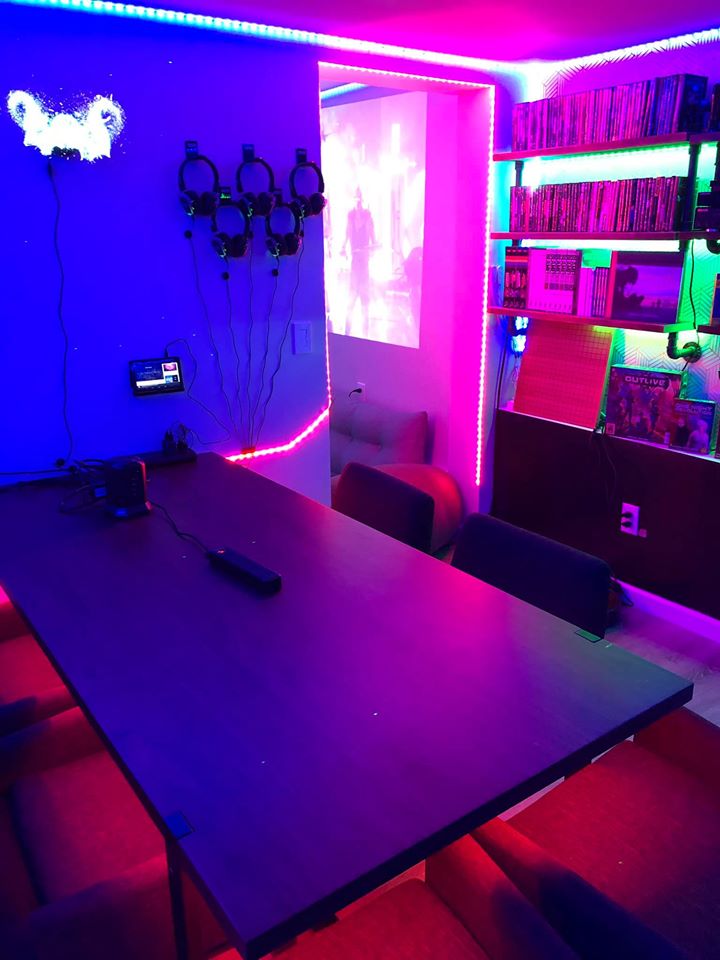 Follow Us For More Events
Website: http://uncannyvalleysf.com/
Discord: https://discord.gg/HkMKHF2
Facebook: https://www.facebook.com/uncannyvalleysf/
Twitter: https://twitter.com/uncannyvalleysf
Eventbrite: https://www.eventbrite.com/o/uncanny-valley-29169445753
Meetup: https://www.meetup.com/Uncanny-Valley-San-Francisco/
Patreon: https://www.patreon.com/uncannyvalleysf