Description
WORKSHOP
How can we catalyze the power of personal action to cultivate values-based lives? How can we reimagine small steps as the fertile ground for ecological and social regeneration? In this engaging 2-hour workshop, join environmental educator Jess Drawhorn, tea student Rachel Bare, and Loam Creative Director Kate Weiner for an immersive dive into micro movements.
Through interweaving a ceremonial tea practice with tangible exercises found in the pages of Micro Movements, our hope is that this workshop will empower you to better align your values with your actions.
A personal copy of Micro Movements is included in the cost of this workshop!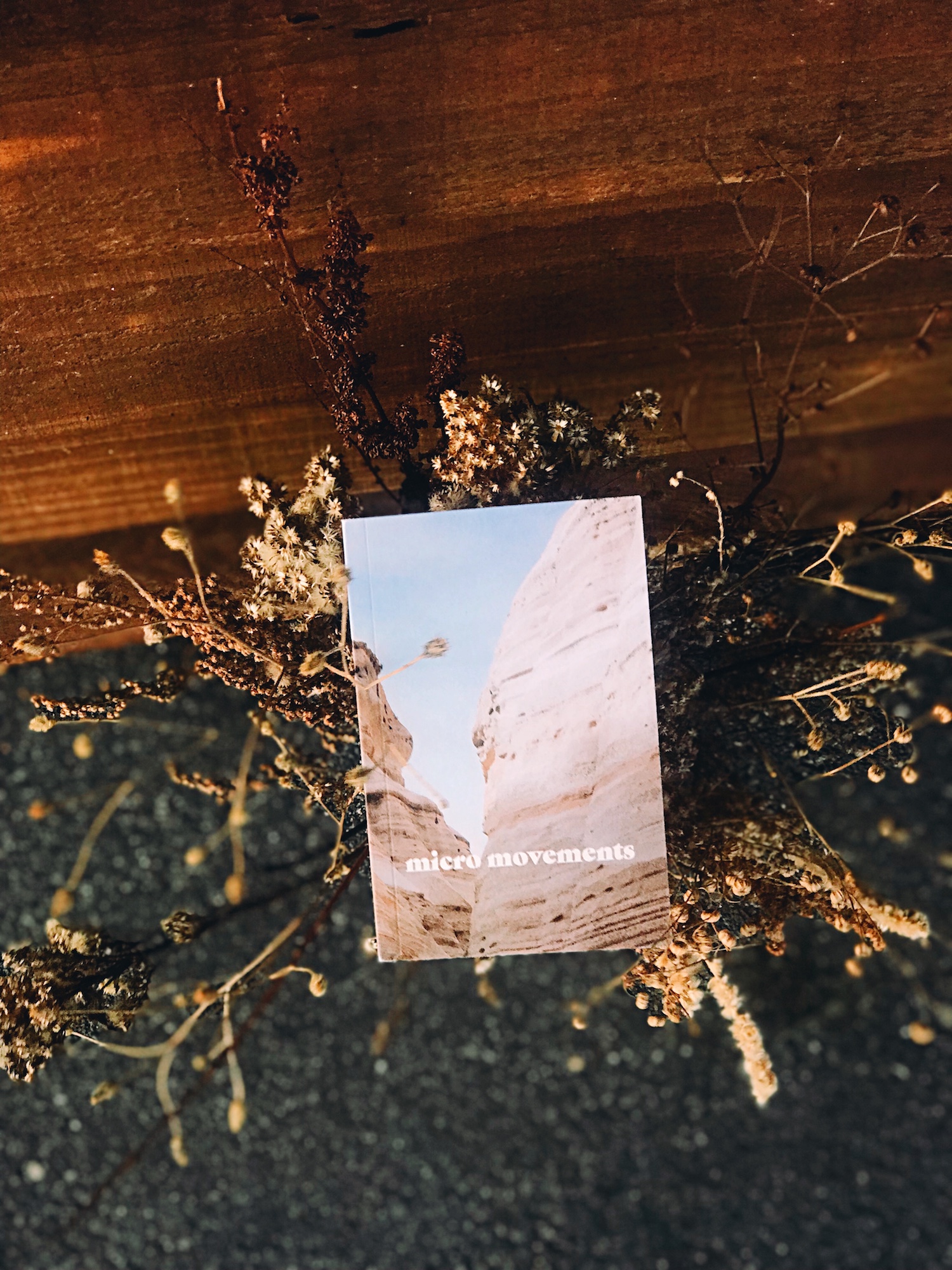 ORGANIZERS
Jess Drawhorn is a photographer, professional adventure-elopement officiant and environmental educator currently living in Boulder, Colorado. The intersection of her varied fields of work is a desire to help others embody the rich and simple satisfaction of being alive on our lovely planet. Jess loves to slow way down and eat ripe peaches.
Rachel Bare is a low-waste activist, student of tea, and the founder of Simply Bare. She was a fashion stylist in New York for five years before moving to Boulder to explore what it would mean to live a life in greater alignment with her passion for plants, tea, and the protection of the Earth. Rachel currently guides tea ceremonies throughout Boulder as well as educates others on how we can live sustainable lives.
Kate Weiner is an environmental writer and activist with a passion for tending to luscious plants, cultivating creative community, and cooking up healing herbal remedies. Kate graduated in 2015 from Wesleyan University with a double major in Environmental Studies and Anthropology and has a Certification in Permaculture Design from the Occidental Arts and Ecology Center. She is a recipient of the Brower Youth Award for her work with Wild Walls, an interactive program that builds vertical gardens to educate and engage diverse learners, as well as a 2018 Spiritual Ecology Fellow. As the Founder and Creative Director of Loam, Kate curates print publications and teaches workshops on resilient living in collaboration with a constellation of creatives working to inspire social change and ecological regeneration.