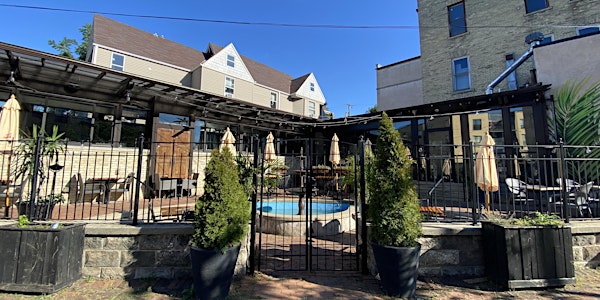 Micro Influencers w/ HashtagMKE
There are many types of influencers and many brands are leaning toward Micro Influencers because of the higher engagement with followers.
When and where
Location
Tauro Cocina 1758 North Water Street Milwaukee, WI 53202
About this event
Topic: Micro Influencers (10,000 to 100K followers)
Experts:
Micro Influencers: Influencer Marketing has gotten a lot more attention over the past 5 years with both content creators and the brands looking to hire them. Recently, there has been a shift to work with Micro Influencers and even Nano Influencers (1,000 to 10,000 followers). While the rand of Micro Influencers is a bit of a debate, most agree that the bottom starts at 10,000 but it's unclear if it's capped at 50K or 100K - for the purpose of this event, the range is 10,000 to 100K.
The reason there's increased attention on Micro Influencers is that the engagement they have on their content tends to be higher than those with over 100K followers. Micro (and Nano) Influencers tend to have a closer relationship with their followers. Brands are becoming more interested in the engagement rate and how that can lead to conversions.
Event Details: Consider yourself invited to our next HashtagMKE Social on Thursday, October 13 at Tauro Cocina (1758 N Water St, Milwaukee, WI 53202) from 6-8 pm. HashtagMKE is a community of local content creators and social media enthusiasts that come together to collaborate and network. This is an excellent opportunity to discuss social media marketing best practices, favorite resources, current trends, tips and tricks.
This meetup is free and open to the public; we encourage you to invite your friends and colleagues! All are welcome to attend, whether you're a marketing manager with years of experience or an intern, eager to learn more.
Stay the whole time or drop in when you can! We can't wait to meet you IRL (in real life)! Make sure to bring some business cards to exchange or just plan to write your social handle(s) on our community whiteboard!
COVID Safety Protocols:
We will follow the city of Milwaukee's guidelines and recommendations
We will have hand sanitizer available for your use at the welcome table
We will have two different colors (black and blue) for nametags to let each other know each attendee's preference for touch (blue) vs no-touch (black)