Micro Galleries (Graz) Opening Night
Description
From July 29th a hidden pocket in Graz will come to life as highly acclaimed global arts project Micro Galleries: Changing the World...in small and creative ways comes to Europe for the first time. Setting up their free open-air gallery in Gries, Micro Galleries (Graz) will bring together over 50 local, national and international artists and arts collectives who will paste up, spray, install, perform and project their art throughout the historic streets and laneways of this vibrant multi-cultural district.
Come and hang out with us at the opening night where you can catch some snippets of live music, micro glimpses at projection and new media art, a quick gaze at installations and then continue on to the free nighttour of the open-air laneway galleries!
www.microgalleries.org/graz
#microgalleries
---
Im Juli wird ein versteckter Winkel in Graz zu neuem Leben erwachen und zwar wenn MICRO GALLERIES: Changing the World … in small and creative ways, ein internationales Kunstprojekt, erstmals in Europa seine Zelte aufschlägt! Die kostenlose Freiluft-Galerie bringt über 50 lokale, nationale und internationale Kunstschaffende zusammen, die ihre Werke in den Gassen des Bezirkes Gries (Graz) kleben, sprühen, installieren, aufführen und projizieren.
Komm zur Opening-night, mit Livemusik, "Micro-Glimpses" mit Projektionen und New-Media-Art, Installationen und einer kostenlosen Nacht-Tour durch die Open-Air-Gallerie!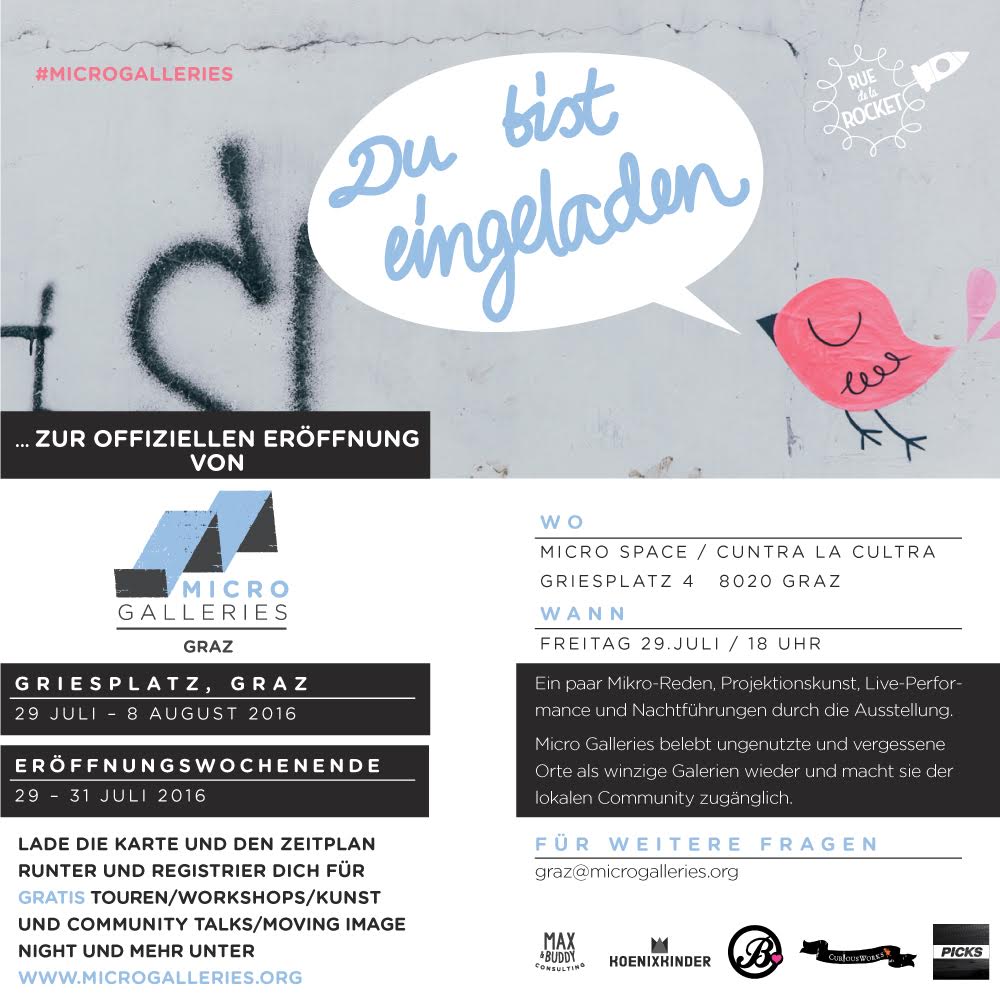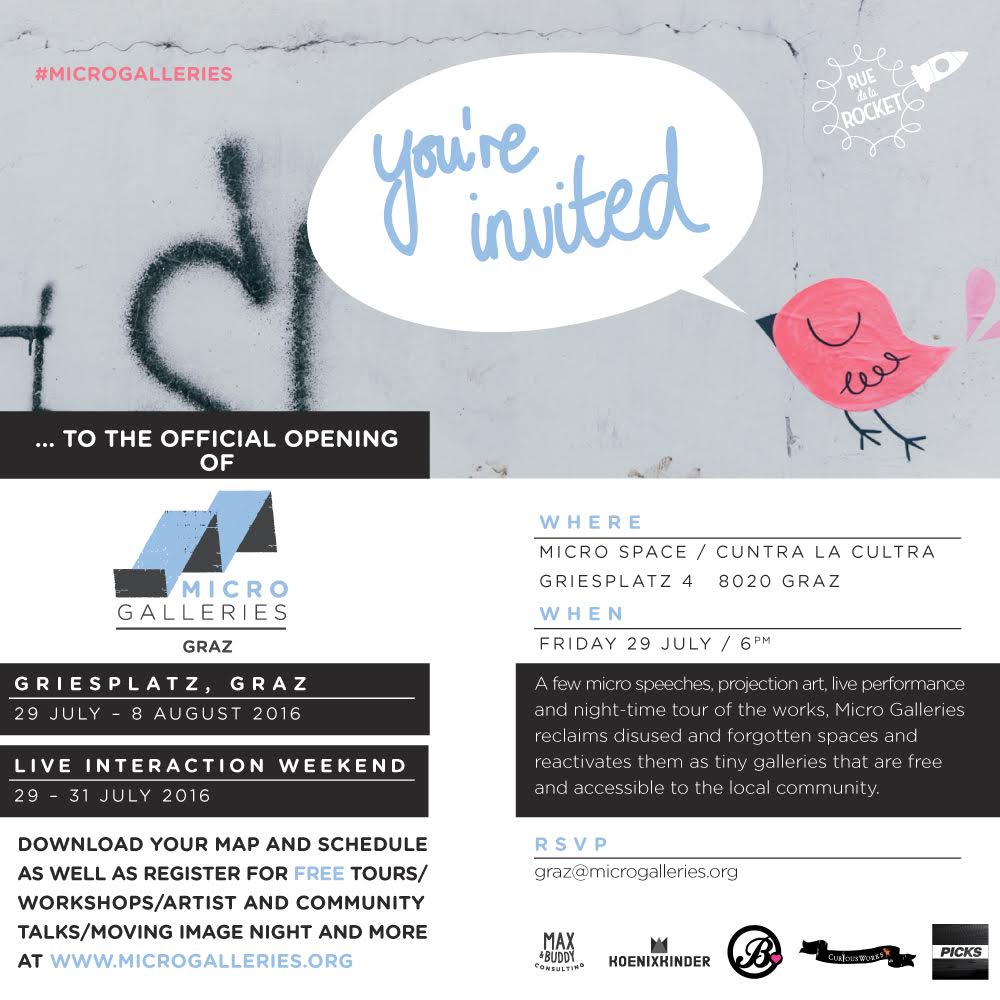 www.microgalleries.org/graz
#microgalleries