Description
This class will take you through your Olympus or Panasonic Micro 4:3 camera system. The class aims to help you make better pictures by informing you how to go beyond the automatic controls. We'll also talk about lenses, give composition techniques and lots more!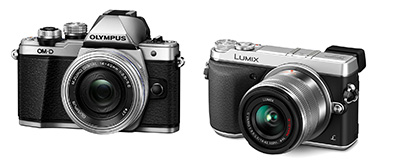 Controlling Image Quality

Memory Overview & Best Practices

Lens selection

Automatic vs. Program Mode

Scene Modes

Aperture and Shutter Priority Modes

ISO

White Balance

Flash Control and Off Camera flash

Fundamentals of Composition

Archiving and output

---



Tutition
$59.00, plus Eventbrite online processing fee
Tuition includes classroom instruction, plus a $10 coupon you can use towards anything in-store at any Mike's Camera location!
Or Register for Free with your Class Voucher from your Perfect Picture Pak
*(If you're using your Perfect Picture Pak Voucher, check the bottom or your voucher for the promotional code and enter it during online registration.)