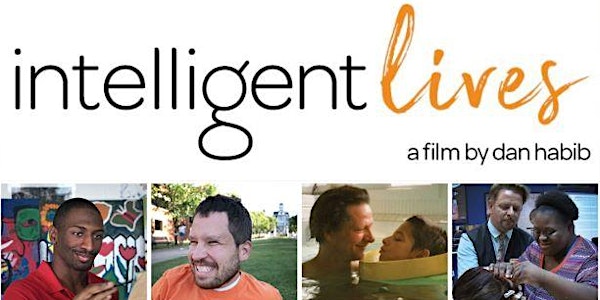 Michigan premier of "Intelligent Lives" at Trinity Lutheran Church in GR
Event Information
Location
Trinity Lutheran Church
2700 Fulton Street East
Grand Rapids, MI 49506
A catalytic film screening aiming to transform the intellectual disability label from a life sentence of isolation to a life of possibility.
About this event
"From award-winning filmmaker Dan Habib comes INTELLIGENT LIVES,this transformative film focuses on seeing a life of possibility for the most systematically segregated people in America. Marianne Leone and Chris Cooper (the acting legend Chris Cooper [https://en.wikipedia.org/wiki/Chris_Cooper]) produce the film and Cooper narrates. The film is a beautiful meditation on the power of integration. In fact, the message is clearer because Habib avoids pandering. Interlaced is the recollection of Leone and Cooper's son Jesse, who was always integrated into mainstream schools, but only because his parents fought passionately for him." [Excerpted from www.brieftake.com interview with Marianne and Chis by Charles Trapunski published May 27, 2019.]
Official Selection at these film festivals: Ashland Independent, Cleveland International, New Hampshire, Rhode Island International, SXSWEDU, Martha's Vineyard, St Louis International, NDSC, SNOB Concord NH, ReelAbilities, IFFBoston, SouthSide, Ft Lauderdale International, Justice NYC, Gig Harbor, Heartland, Port Townsend, Bentonville/Walmart/Coca Cola.
Sponsored by the OASIS Community of West Michigan, a family-led organization that empowers family and individuals with developmental and intellectual disabilities to create sustainable housing alternatives, social connections and fulfilling life experiences. Website - http://oasiscommunity.info/
Facebook: https://www.facebook.com/intelligentlives/
Twitter: https://twitter.com/IntelligenceDoc
Instagram: https://www.instagram.com/danhabibfilms/
Date and time
Location
Trinity Lutheran Church
2700 Fulton Street East
Grand Rapids, MI 49506