Description
Please join Friends of the Sentinel
For this informative dinner to help raise funds for the Michigan Law Enforcement Memorial, a monument in memory of all Michigan Law Enforcement officers who have given their lives in the line of duty. Michigan is one of the LAST states to have a memorial to our fallen officers.
For more information on the memorial, please watch this video, narrated by Paul W. Smith.
After viewing, we are hoping you will join us in raising the funds needed to begin construction of a memorial honoring those who have given the ultimate sacrifice to serve and protect Michigan citizens.
Tickets:
While tickets are free - a minimum $50 donation at the door would be greatly appreciated in helping us reach our construction goal. Plus all donations are eligible for matching funds. Please see below for details.
To reserve a table of 10, please contact Sharon Lollio at 313.468.5260 or sklollio14@gmail.com
Doors open at 6:30. Dinner is served at 7:00. Cash bar will be available.
---
Speakers:
Chief James E. Craig
City of Detroit Police Department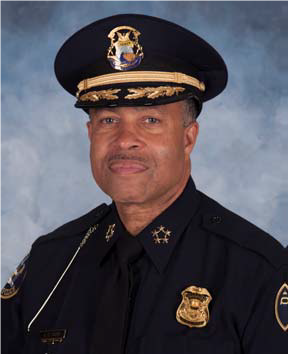 Chief of Police James E. Craig began his career in law enforcement with the Detroit Police Department in January 1977.
After a 28 year career with LAPD, Chief Craig was appointed to the position of Chief of Police for the Portland (Maine) Police Department in May 2009. In August 2011, he was selected as the 13th Chief of Police for the Cincinnati (Ohio) Police Department. Chief Craig was the first African-American and person outside of Cincinnati to hold the position of Chief of Police for Cincinnati.
On July 1, 2013, Chief Craig was appointed as the 42nd Chief of Police for the Detroit Police Department (Michigan), bringing Chief Craig's law enforcement career full circle. Chief Craig will be leading a department of 2,800 sworn and civilian personnel. Chief Craig will be conducting a comprehensive analysis of the department from "top to bottom" and rapidly begin to effectuate changes with the goal of making the DPD a gold standard in policing throughout the country.
Blaine A. Koops
Executive Director, Michigan Sheriffs' Association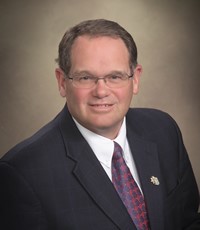 Blaine A. Koops was appointed CEO/Executive Director of the Michigan Sheriffs' Association and officially began his duties in January 2017.
Sheriff Koops was a member of the Holland Police Department for 26 years and in November of 2000 he was elected to the Office of Sheriff in Allegan County, Michigan.
Sheriff Koops was appointed by the Director of the F.B.I. in 2007 to serve on the National Policy Board for the National Criminal Justice Information System (NCJIS), and also serves on the National CJIS Advisory Board, the National CJIS Security and Access Committee, and the Security Policy Task Force.
Bob Stevenson
Executive Director, Michigan Association of Chiefs of Police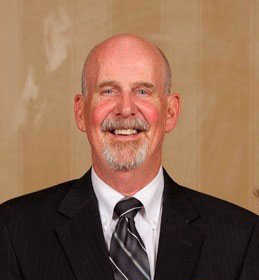 Bob Stevenson joined the Livonia Police Department as a cadet in 1974 and rose through the ranks, serving as a Sergeant, Lieutenant, Captain, Deputy Chief, and was promoted to Chief in May of 2004.
Bob retired from the Livonia Police Department on October 4, 2011 with over 37 years of police experience to join the Michigan Association of Chiefs of Police as Executive Director.
Bob has taught for Schoolcraft College, Oakland Community College, and is currently an adjunct professor for the University of Madonna.
---


Would you like to sponsor this event?
Sponsorship levels are:
Captain - $1,000.00
Sergeant - $500.00
Corporal - $250.00
Make checks payable to:
Michigan Law Enforcement Officers Memorial Monument Fund
63 Lakeshore Pointe Drive
Howell, MI 48843
Please include your name and/or company information to be printed in the event's program.
All donations are tax deductible! As an added incentive, in 2014, the Michigan Legislature established a matching fund grant. For every dollar you donate, the grant matches it with two dollars!
Please reserve your tickets on or before Friday, July 21st.
Questions? Please contact:
Sharon Lollio at sklollio14@gmail.com
John Szczubelek at szczubelekj@michigan.gov
Jennifer Thie at jennifermi2010@gmail.com