Learn HOW to run IBDD scenarios and modify as the scenarios unfold for your students, group, or club.
About this event
Hosted by Tactical Advantage
LEVEL 2: Two day Image Based Decisional Drill Instructor Certification from The Complete Combatant. $495
WANT TO GET AROUND HIGH FEES AND TAXES?
This will take an extra step or two. If you chose one of the two options below you will bypass EB entirely.
WE WILL EXCEPT VENMO PAYMENT AT thecompletecombatant and the last 4 digits of our phone number is 6986. You will need to provide email, phone number, class name and dates via email immediately so I know where to apply your class fees.
WE WILL EXCEPT A PERSONAL CHECK FROM TCC ALUMNI. Mail to The Complete Combatant at 2755 Porter Springs Rd, Dahlonega, GA 30533. You will need to provide email, phone number, class name and dates enclosed w the check AND via email immediately so I know the check is on its way.
You DO NOT have to be a certified firearms instructor to take this course and become an IBDD Instructor.
LOCATION: 9am-6pm (arrive 8:30am) Tactical Advantage 8139 Portage Road, Portage, MI 49002
Nov 12th and Nov 13th, 2022
Your LEVEL 2 instructor is Brian Hill.
The number one question I am getting is NOT from the person that buys IBDD to use alone during dry practice at home or live practice on the range BUT from group leaders, club organizers and instructors that want to incorporate IBDD into their programs. They want to know to best "help their client" to reach maximum learning and meet IBDD's Definition of Success:​ Make a decision. Choose your action. See the results and then think about the pros and cons of the decision. Learn to be confident, decisive, efficient, and explosive.
That is where the IBDDICP comes in! It is easy for you to pick up an IBDD KIT, read the information provided, watch the videos on the website, order Expansion Packs and then think you are ready to teach another person how to "react and make good decisions". Unfortunately, that is usually not the case, obviously your own background plays a HUGE part in teaching others. You must approach this like you would anything else you want to succeed in....recognize that YOU must study the materials first. YOU must be prepared to answer questions, guide and influence your clients yet let them experience all that IBDD has to offer.
Remember, you only get your FIRST experience once. YOU must expect many different decisions and reactions to the image cards...some will be perfect, some, not so much. Some will answer a NONLETHAL problem with a LETHAL solution and vice versa. Some will freeze. Some will never stop asking "well, what if". YOU need to be the one to help them through all of these correct, gray area and incorrect decisions.
As an Image Based Decisional Drills Instructor you will learn how to diagnose what's happening, make the correction, guide your student to good decisions and then PRACTICE DOING THAT!
There is so much more to coaching than meets the eye. Our Image Based Decisional Drill instructors are more like "guides" to help students before, during and AFTER they have worked through their scenario. The lesson's learned from IBDDIC program will not only be beneficial teaching IBDD but it will be beneficial in many other areas in your career and personal life. After this class you will understand the importance of organization, you will better observe opportunities to make effective decisions or to change to a new solution efficiently and you will be much more involved with your surroundings. The same goes for your students, the knowledge they learn from you in you IBDD class is just the beginning of a long journey so please encourage them to purchase an IBDD KIT or NO KIT to continue their practice at home during dry fire or on the range. REPETITION IS A MUST!
​Remember IBDD's DEFINITION OF SUCCESS: To quickly make ONE good FIRST decision based on visual stimuli & instantly act on it. Be confident, decisive, efficient, & explosive. Let's make this our goal when teaching others.....
LEVEL 1: Image Based Decisional Drills KIT is sold to the public
LEVEL 2: Image Based Decisional Drills Instructor Certification
LEVEL 3: Image Based Decisional Drills ADVANCED Instructor Certification: Force Readiness
________________________________________
LEVEL 2 DRY PRACTICE CERTIFICATION ONLY: In order to be accepted into LEVEL 2 IBDD Instructor program we only have one requirement.
You have already purchased LEVEL 1 Image Based Decisional Drills so you already know, understand and have personally experienced IBDD.
WE HIGHLY HIGHLY HIGHLY recommend you purchase a SIRT Training Pistol to use during your IBDD classes. IMMEDIATE FEEDBACK IS MOST BENEFICIAL. A BLUEGUN/REPLICA will do in a pinch. Order a SIRT Training Pistol from Next Level Training and use our promo code to receive 10% off: TCCSIRT
VERY IMPORTANT! IF YOU CANCEL, THERE ARE NO REFUNDS.
________________________________________________
Friday, Nov 11th, 2022 is IBDD "The Class" from 5pm-8pm ($50-$69 per person)
Details HERE: https://www.imagebaseddecisionaldrills.com/ibdd-the-class.html
Register: https://www.eventbrite.com/e/michigan-image-based-decisional-drills-the-class-tickets-163724798279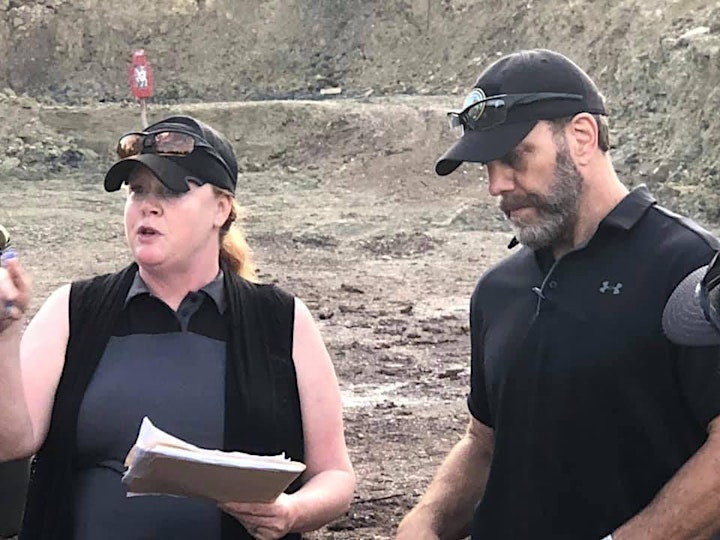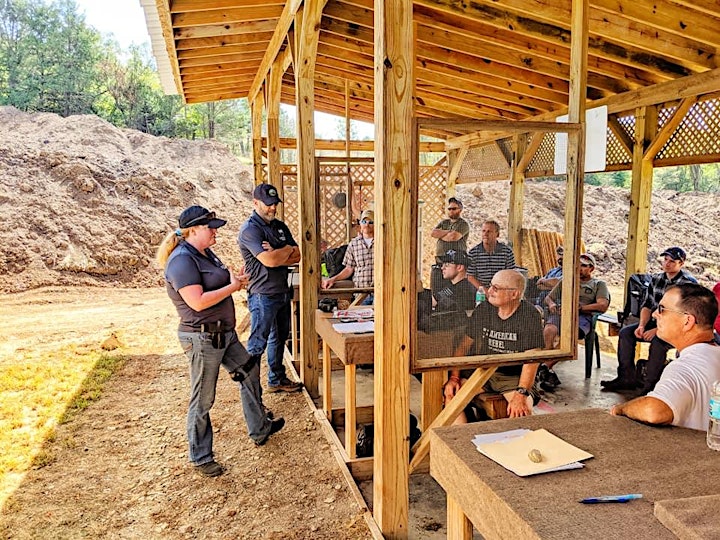 Organizer of MICHIGAN: Image Based Decisional Drills Instructor Certification