[MICHIGAN] - Common Shoulder Injuries & Treatment Options for Throwing Athl...
Description
You Are Invited To A Sports Medicine Lecture
Injuries in young athletes are on the rise, but elbow and shoulder injuries in children are on the verge of becoming an epidemic. Thousands of children are seen each year complaining of elbow or shoulder pain. Damage or tear to the ulnar collateral ligament (UCL) is the most common injury suffered and is often caused by pitchers throwing too much. This ligament is the main stabilizer of the elbow for the motions of pitching. When it becomes damaged, it can be difficult to repair and rehabilitate (1).
Join us as Dr. William Kesto, with The CORE Institute, presents on Common Shoulder Injuries and Treatment Options for Throwing Athletes.
---
About the Speaker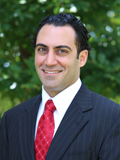 William K. Kesto, MD is a fellowship-trained and board certified orthopedic sports medicine surgeon specializing in arthroscopic and reconstructive surgery of the shoulder, knee, and elbow.
Dr. Kesto completed a fellowship in sports medicine at Cincinnati Sports Medicine and Orthopaedic Center with Dr. Frank Noyes in Ohio. Prior to his fellowship, Dr. Kesto completed his residency at Detroit Medical Center and St. John Providence Hospital, where he served as the Chief Administrative Resident. He received his medical degree from Wayne State University School of Medicine. Prior to pursuing medicine, Dr. Kesto obtained his master's degree from Georgetown University and his undergraduate degree from the University of Michigan.
(1) Source: http://www.stopsportsinjuries.org/STOP/Prevent_Injuries/Baseball_Injury_Prevention.aspx