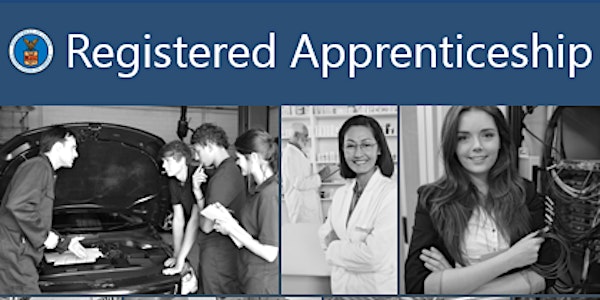 Michigan Apprenticeship 2.0 - A Deeper Dive
Join us to learn how your organization can take a closer look at Apprenticeship Programs, discuss new standards and the RAPIDS system.
About this event
We understand that employers are worried about so many challenges in today's world. One concern is finding and retaining quality skilled workers. Starting or broadening an Apprenticeship program might be your answer. Apprenticeships give you the ability to provide on-the-job training along with classroom instruction (virtual and/or in person).
Apprenticeships are NOT just for trades! Apprenticeships are available in 1,500 occupations across 170 industries. Businesses of all sizes and sectors can have an apprenticeship program that can last from 12 months to 4 years. Apprenticeships are a time-tested approach to training and developing skilled labor. In the United States, a formal system of registered apprenticeship is administered by the U.S. Department of Labor (DOL). Tiffanie Clawson from the USDOL will explain how companies register their program with the department's Office of Apprenticeship, and, in return, the government issues a nationally recognized certificate to workers who complete an apprenticeship.
Please join us to take a closer look into this exciting opportunity!