Michigan: A State of Success Summit 2013

Saturday, January 26, 2013 from 8:30 AM to 6:00 PM (EST)
Event Details

Register TODAY!
NO reserves left -- remaining tickets are first-come, first-served ONLY.
MIsuccess.org brings you the Michigan: A State of Success Summit 2013, a fun and informative conference where you will learn how people are being successful in Michigan and how you can be, too. It's a day of informative and entertaining talks, inspiring stories, and tangible tools to improve the businesses, careers, and quality of life of Michigan residents!
There's less than a week left before the Summit! But, there's still time to register if you act fast. All attendees of the Michigan: A State of Success Summit will receive these special gifts ONLY for attendees of the event on Jan 26  in Troy, MI:
One FREE hour of leadership training for your organization or business courtesy of Tangerine Road!
FREE

membership to

Motor City Connect

- a popular area networking group
The 2013 State of Success Sourcebook, a guide with case studies of people, business, and community projects succeeding in this state the most comprehensive list and review possible of private and public resources available in Michigan in these areas:



Personal empowerment

Career development

Business and economic growth

Community ownership

Structural creation and transformation
Courtesy of The Mythic Group and our industry expert, a complimentary voucher good for one of the following high-value consultative packages for FREE!:
Career Package

FREE personal branding and resume review
FREE professional resume
Discount offer on a year of career coaching services!
Online Presence

Package:

FREE website audit
FREE website setup

50% off website maintenance and social media management services!
Entrepreneurial Startup Package:

FREE startup management consultation
FREE business plan review
FREE custom "business-in-a-box" package (customized business plan outline, select forms you need to get your business started the right way, a guide to starting a business in Michigan)
25% off 12 consulting sessions to guide you through the startup or retrenchment phase of your business!
Marketing Mastery Package:

FREE marketing plan audit
FREE social media and digital footprint audit
FREE revised marketing plan
A specially discounted 12-month marketing support plan!
Attendees receive all of these valuable items and much more! Together, all of these products, services, and memberships retail for over $1,200; for you, they are FREE just by registering and attending the event.And remember, these high-value items are ONLY available to registered attendees of the 2013 Michigan: A State of Success Summit!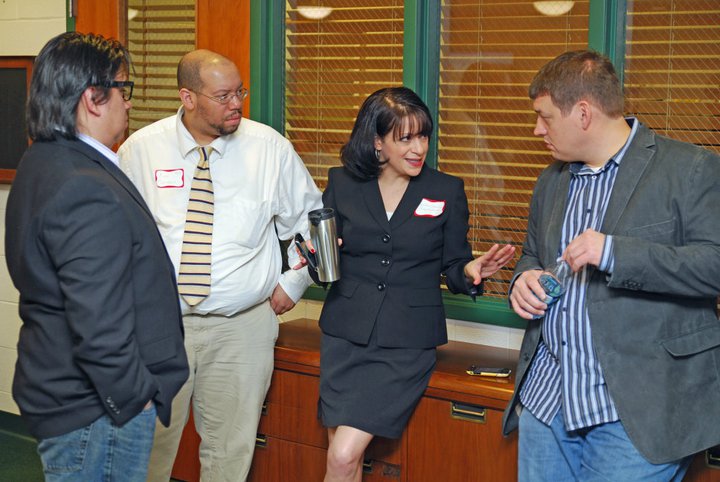 We'll share real stories of people who live, study, work, and build businesses, and how they're improving their lives, their companies, and their communities by staying in Michigan. You will:
Learn the blueprints of how, despite all the doom and gloom around our economy, real people are making it happen in Michigan
Be shown secrets to success and resources you didn't know existed to help you improve your career, your business, and your community 
Have the opportunity to talk face-to-face with speakers and trainers who can show you the best, real-world techniques to survive, live, and thrive in Michigan!
What is YOUR success going to be about in 2013? Do you want to:
Improve your career situation?
Build your business?
Make better connections?
Positively impact your community?
Empower yourself and your family?
Then you need to attend the Michigan: A State of Success Summit for the powerful, inspiring, and practical, non-nonsense information that we'll be sharing at NextWave on Saturday, January 26, from 9am to 5pm (doors open at 8:30am), in Troy, MI. In fact, we guarantee it  (see below).

At this event, you will see several of the greatest public speakers in the state. Business owners, thought leaders, executives, and entrepreneurs with the info and know-how to share with you the truth about succeeding in your career, business, personal development, community & lasting legacy goals in Michigan right now: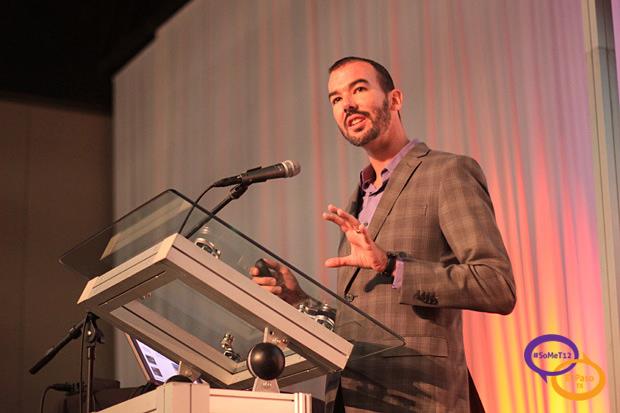 Chad Wiebesick is the Director of Social Media and Interactive Marketing for the State of Michigan's economic development agency, the Michigan Economic Development Corporation. MEDC is responsible for executing Governor Snyder's economic development strategy and directing the popular Pure Michigan tourism campaign, promoting Michigan as a great place to live, work, and play. 
Chad has spoken at numerous industry events and conferences with audiences exceeding 500 people, presenting to nationally known organizations such as Search Engine Strategies, American Business Media, and Michigan Governor's Conference on Tourism. He is a founding member of the Social Media Association of Michigan and a past President of the Ann Arbor Ad Club, a chapter of the American Advertising Federation, where under his leadership the organization won 2nd Place for "National Club Achievement of the Year" for Programs.
Dave is Manager for Social & Digital Communications for Blue Cross Blue Shield of Michigan. As an active member of the Detroit community, he founded the Social Media Club chapter of Detroit and has helped organize events like Brand Camp University and served as co-chair for FutureMidwest, the region's largest digital and knowledge conference.
Dave's been quoted in Wall Street Journal Online and has been featured in David Meerman Scott's blog, Web Ink Now, and his book, The New Rules of Marketing and PR.
Rich Homberg
As President and General Manager of Detroit Public Television, Rich Homberg oversees one of the largest public television stations in the country. DPTV was recently named "Detroit's Best-Managed Non-Profit" by Crains Detroit Business. Homberg joined DPTV two years ago, after a long tenure as Vice President and General Manager of WWJ Newsradio 950, Detroit's all-news station.
From 1996 through 2007, Homberg oversaw WWJ Newsradio 950, leading to the station to the top rated position in revenue and totally audience. At WWJ, he created an e-publishing division that included 15 different e-publications and one of the city's top rated websites.
A master networker, Terry has dedicated himself to the art of bringing people together to their mutual benefit. As the CEO of uNetworked and founder of Motor City Connect, he applies his expertise to bring this passion to life. Terry is dedicated to the metro Detroit community, and that dedication led to his creation of #313DLove.
What began as a simple hashtag has become a movement to raise funds to support the vision of a Detroit whose self-worth is high, unemployment is low, and whose education system is second to none.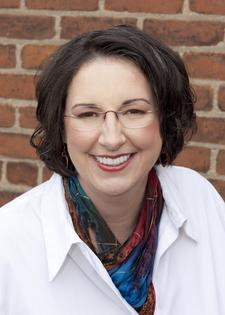 Jodi Knittel
As the President of Tangerine Road, Jodi Knittel brings 20+ years of experience in the field to her career as a professional coach and motivational speaker. She has been an executive recruiter, and Fortune 500 company HR manager, and owned two businesses. She has sales and management experience in several different industries including financial services, engineering and information technology.
Jodi earned her BS in Business Management from ASU. She is a certified facilitator with 900+ hours of training and a member of the NAWBO.
Ken is known throughout metro Detroit as a startup, sales, and marketing guru. A serial entrepreneur, Ken is no stranger to helping others figure out how to pull themselves and their businesses up from their own bootstraps.
He is a published author, a radio personality, a social media maven, a licensed real estate agent, a sales superstar with more than $50 million in sales volume under his belt, media and marketing director of Detroit's Chene Park Amphitheater, and an energetic public speaker with a no-nonsense approach to motivation.
As a career coach and social media consultant, Heather helps people harness the power of social media to develop their personal brands. She is a respected and sought-after speaker, having delivered talks at TechTown, Automation Alley, Walsh College, the Southeastern Michigan Career Development Facilitators Association, the Michigan Council of Women in Technology, and more on how businesses and individuals can use social media to better serve and interact with customers and communities.
Heather is also a contributing author to The LeadChange Group and co-authored the anthology "The Character-Based Leader: Instigating A Leadership Revolution – One Person at a Time." A regular radio guest on 96.3 WDVD, Empower Radio, Career Success Radio and others, Heather enjoys helping people to achieve career and business success.
Hajj Flemings
Hajj is the founder of Brand Camp University, which runs the largest personal branding conference in the Midwest. He is also the author of "The Brand YU Life: Re-thinking Who You Are Through Personal Brand Management" which was selected as one of Fast Company Magazine's 2008 Readers Choice Business Books of the Year.
Hajj has been featured on NBC, Fox News, ABC, ESPN.com and BusinessWeek.com and travels nationally speaking as a brand strategist enabling personal and business brands to remain relevant. His clients include Walt Disney, Ford Motor Company, Skechers Footwear, U.S. Department of Defense (Telecom Division).
Charlie is a purveyor of attention. He helps growing brands stand out from the clutter. He opened Curve Detroit Marketing Strategy & Creative Design after being thrown out of several well respected ad agencies. As a marketing strategist and creative director, he has delivered blue-sky ideas and bottom-line results for blue chip national clients and budding local brands.
When he's not building brands, you'll find Charlie inspiring, educating and entertaining business audiences with his lively keynote presentations on social media, branding, marketing and motivation. Charlie helped bring the acclaimed TED conference to Michigan in the form of TEDxDetroit. He also carves out a little time for Motor City Connect, a Detroit-based social network and professional development organization he helped create.
Sylvia Becker-Hill was a pioneer of the coaching industry back in Germany as the first executive telephone coach in 1997. She was also the first German coach to become a Professional Certified Coach (PCC) by the International Coach Federation (ICF) in 2003. She moved with her husband and two sons to Michigan in summer 2006 and survived the recession rebuilding her business.
Her coaching expertise is derived from more than 15 years as a corporate change agent, executive change strategist and coach trainer. Sylvia combines change management models with neuroscience and emotional intelligence. In the moment she is adding to her established executive coaching practice a new brand around money: using it as a powerful mirror reflecting human self-doubt, limiting beliefs and fears.
Ron started his first business at the age of 21 and was hooked. As a consultant, he helps others find their own entrepreneurial mojo as well as helping build online presence for businesses through web development and social media marketing management. Ron has recently done training engagements for the South Oakland Business Expo, The Divorce Expo, and the Madison Heights Entrepreneur Lounge. He invites you to look him up on the FLinT+ stack (Facebook, LinkedIn, Twitter, and Google+).
To see Terry Bean and Charlie Wollborg at TEDxDetroit in 2012 was a cost of $100. To see these speakers at any venue could cost you many times that. But, for this event, our sponsors and speakers are helping us offer tickets to the Michigan: A State of Success Summit forONLY $39  to give value to YOU in an effort to help us help Michigan achieve greater competitiveness and prosperity than ever before. 
We want YOU to be a part of that effort. We want YOU to be a part of this MIsuccess Inititative (#MIsuccess). Please buy your ticket today and take the first step to YOUR success!
NextWave Media Lab in Troy, MI
Saturday, January 26, 2013
Doors at 8:30 a.m. Event: 9 a.m. to 5 p.m.
Our Guarantee:
If you don't find a great resource, connection, inspiration, of information you didn't have before you walked in the door, we'll give you your money back! We are VERY confident that this event will be a transformative moment for YOU and for the state of Michigan. 
REMEMBER: Our state's success is MIsuccess. And MIsuccess means YOUR success.
Buy YOUR ticket to Success TODAY!
Attendee List
Sort by:

Date

|

First Name

|

Last Name
When & Where
950 Stephenson Hwy
Troy, 48083


Saturday, January 26, 2013 from 8:30 AM to 6:00 PM (EST)
Add to my calendar