About this Event
I'm SOOOOOO excited that Brooke Wilkerson is going to join me for my next episode.
Brooke's a southern gal (born & raised in Kentucky) and currently lives in Nashville, Tennessee with her husband Tyler and 3 children (all under the age of 6).
Brooke is the author of the "Coffee & Chaos Blog" that you can find here.
At 30, she's still unsure what she wants to do when "she grows up" but she knows she loves to write, and talk, and laugh.
Two of her children were born with Congenital Heart Defects (CHD). Both are doing fine now, but there were times when things were quite scary. It's unknown what causes CHD and there's no cure so as a "heart mom" she uses her platform to raise awareness and money for CHD research.
I'm super excited to have her join me on Sunday, June 9 for Michelle Ferreri LIVE IN SHOW, Episode 4. We'll chat more about Brooke's life, her blog, her family, and the challenges she's faced along the way.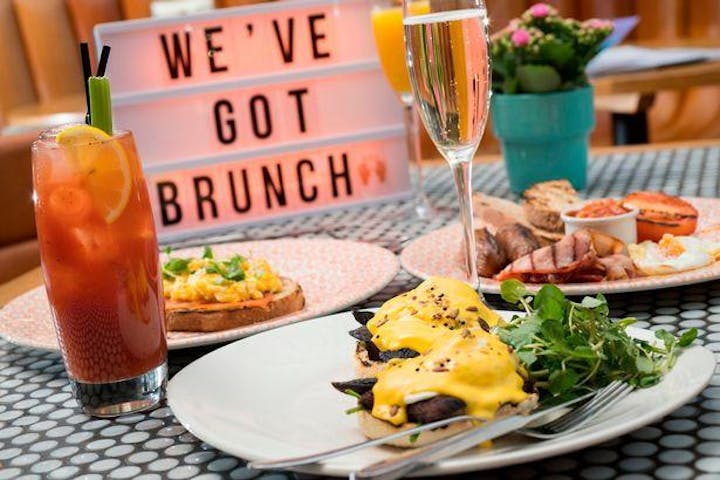 As this event is on a Sunday we thought we would add on a hot buffet-style brunch. You can select this option as a ticket type when you pick your seat.
Salads:
Pasta Salad
Spring Greens Salad
Pickles & Olives
Bread & Pastry:
Toast with jams
Croissants & Danishes
Hot Items:
Scrambled Eggs
Quiche
Maple Smoked Bacon
Breakfast Sausage
Baked Beans
Pancake Bar - Assortment of fruit toppings, syrups, whipped cream
Baked Macaroni & Cheese
BBQ Meatballs
Home Fried Potatoes
Desserts:
Assortment of desserts and fresh fruit
Coffee, tea, and assorted juices included
Aaannnnddd.... get ready for a special performance by Doug Leahy and The Next Generation Leahy! They'll be sure to get you off your seat and tapping your feet to work off that brunch!
We will have some incredible giveaways, great dialog and have fun playing games together. I'll have some really awesome vendors on site for you to check out too!
Michelle Ferreri is a LIVE SHOW that is being photographed and recorded. I hope you're as excited as I am to participate!
PLEASE ARRIVE FOR BRUNCH BETWEEN 11:30AM-12:30PM
DOORS OPEN AT 1PM AND THE SHOW STARTS AT 2PM.