About this Event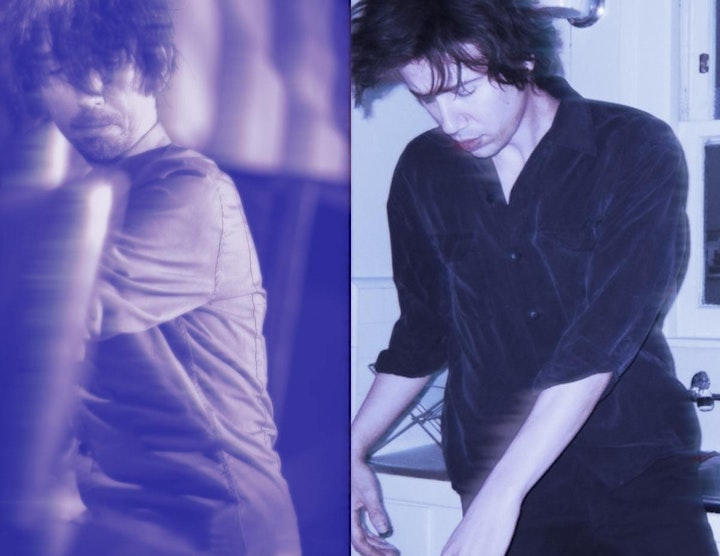 **Early Show**
Black Editions is pleased to present renowned sound artist Michael Morley in an evening of intimate, haunting guitar music. Visiting the U.S. for the first time since the release of his monumental double album Heavens Idleness Awaits - Morley will perform a suite of pieces that strips music to its most elemental state- weaving hypnotic melodic figures that are equal parts minimalist meditation and lonely threnody for the current era. Projections of his majestic cloud films will accompany the performance.
Michael Morley is a New Zealand based sound artist and visual artist. His work across a range of genre confirms his abilities as an artist, composer, improvisor, performer, and producer. Responsible for over 100 audio releases from 1985 to 2019 as: Gate, The Dead C, The Righteous Yeah, The Fuck Chairs, Sun Valley and many other collaborations and solo recordings.
---
Two key left-field L.A. player / composers - Nick Malkin and Jeremy Kennedy will decompile collective memory / sound / REALITY in their first ever public / live encounter....//
Los Angeles composer/producer/DJ Nick Malkin is perhaps best known for his "noirish, backlit ambient dance music" as Afterhours as well as a sometime collaborator with LA Vampires and Sun Araw, alongside his Post-Geography show for NTS. His work evokes the sense of field recordings from hypothetical landscapes – randomized, abstracted 'non-spaces' that exude an elusive sonic familiarity. Loops of stalled engines, spinning turnstiles, digital feedback, and bird song evoke fragmented visual worlds, alluring but unreal. Malkin's work as Afterhours tends towards the nocturnal and romantic but under his own name the mood skews more opaque, the approach more deconstructed. Malkin interweaves chaos and coherence, a glitchy, enigmatic collision of feeling and technology.
Jeremy Kennedy is a Los Angeles multi-instrumental / multi-disciplinary artist and sound-maker living who has spent the majority of his sound-making career behind a trap kit. Because it is a lot of fun. Since the mid-1990's, Kennedy has maintained pertinacity towards creating and exhibiting sounds, art, and ideas in a wide variety of settings (improvised, designed, or neither), with a wide variety of collaborators. Before moving to Los Angeles in 2009, Kennedy spent over a decade in Bloomington, IN, where he found himself deeply involved in a period of regional creativity summarized as "Bizarre Midwestern Folklore".
Performers
Date and Time
Location
Refund Policy