Sales Have Ended
Ticket sales have ended
Thank you!
Sales Have Ended
Ticket sales have ended
Thank you!
Description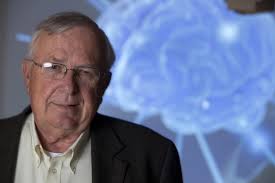 The 6th annual presentation in the Empowerment through Medical Rehabilitation Educational Series will be on Monday September 22, 2014. The topic this year is A New Path to Brain Health. The presenter will be Michael Merzenich, Ph.D, co-founder and Chief Scientific Officer of Posit Science and author of Soft-Wired: How the New Science of Brain Plasticity Can Change Your Life.
There is a revolution in our understanding of the origin of human abilities. We now understand that our brains are continually "plastic" and can improve at any ability at any age in life. From the beginning to the end of life, our brains—our selves—are a work in progress, subject to improving with processes substantially under our control. Improving brain health requires appropriate forms of cognitive exercise much as improving our physical health requires movement exercise.
Age-related cognitive decline is a natural product of brain plasticity. The under-exercised brain is making natural "plastic" adjustments because it is not being engaged in ways that assure that it retains its high-fidelity, high-speed operations.
It doesn't have to be that way. Scientists have also shown that virtually all aspects of age-related decline are reversible through cognitive exercise. Dr. Merzenich will talk about exercises to help rejuvenate under-developed or degraded cognitive abilities and to help you get started on a better, safer path to brain health.
The purpose of the series is to educate the Santa Barbara community about medical rehabilitation services. The series format includes an public presentation intended for a large, general audience followed by a dinner and panel discussion for a small, select audience.
Organizer of Michael Merzenich: A New Path to Brain Health
Cottage Rehabilitation Hospital Foundation supports Cottage Rehabilitation Hospital's acute medical rehabilitation and community outreach services.
Cottage Rehabilitation Hospital is a 501(c)(3) nonprofit public charity organization.