Location
Hudson Guild Theatre
441 West 26th Street
New York, NY 10001
Description
THE SERIES 2017 presents the New York Season of Michael Mao Dance on Tuesday June 6th through June 11th, 2017, 8 PM at The Hudson Guild Theatre in Split Bill performances with a range of excitingly versatile different companies, including: Soluq Theater, Kilowatt Dance Theater, DoubleTake Dance, NSquared Dance Company, Distributed Movement, & JP Dance Group.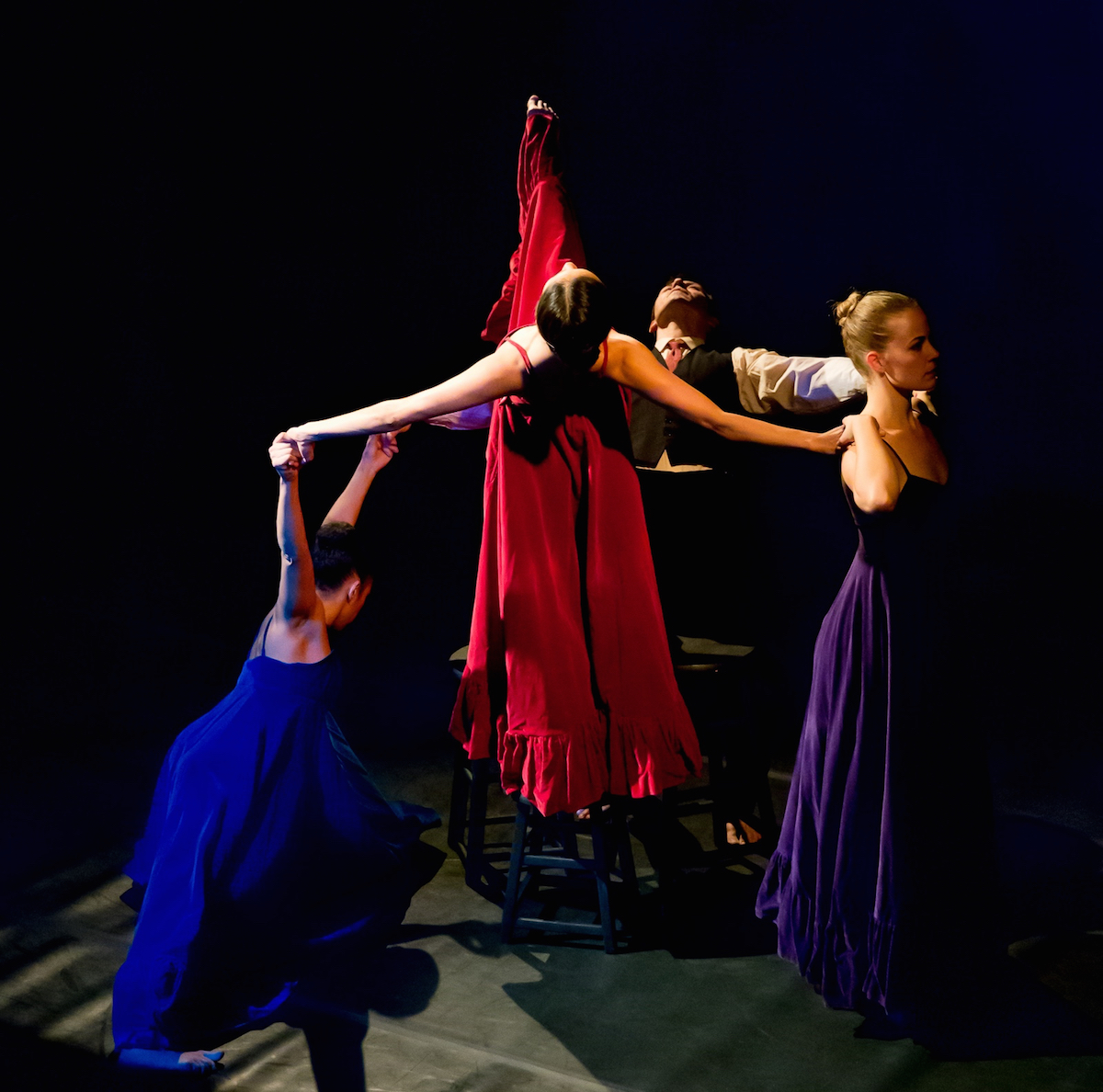 The season includes
STILL NIGHT to Arvo Pärt's Stabat Mater, called "hauntingly beautiful," and "celestial," depicts the human ethos of not being able to alleviate the suffering of our loved ones.
Adagio, a classic from 1981, presents 3 aspects in a man's life during which the many loves of his life appear before him. Michael Mao's lush painting of Beethoven's Adagio Quartet # 10 condenses all of the hope and heartbreak that a man feels before facing his death.
Kinderspiel captures the exuberance of Mendelssohn's score, brimming with joy and playfulness. Choreographed in 1999 when youthful love reentered the choreographer's own life.
Michael Mao Dance
MICHAEL MAO DANCE NYC, critically acclaimed American Modern-dance company of diverse dancers. The company has toured major cities
of China, major dance venues in New York City, throughout Mexico, throughout the Continental United States, in Alaska, Oslo, Stockholm, Paris, Edinburgh, United Kingdom, Kosovo, and in Calabria, Italy. Recommended for USIA Touring, Michael Mao's own bi-cultural, international background has informed his works with inclusive multiculturalism with a global outlook. His "Splendid and Powerhouse" dancers come from all over the United States and from all over the world. From Shanghai to Alaska, from Manhattan to Paris, Michael's diverse dancers have been hailed for their passionate, expressive, athletic and highly versatile dancing. Its 2016 program includes contemporary, international and classical music, divergent ethos and wide cultural references representing the diversity of New York second only to 1930's Shanghai. The company tours with current repertory, audience favorites and revived classics.