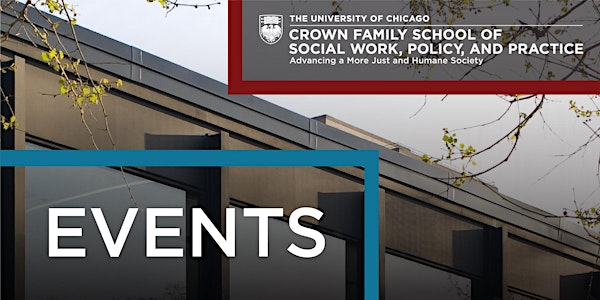 Michael M. Davis Lecture with Abdullah Alibrahim, Ph.D.
.
About this event
Michael M. Davis Lecture
Topic: "Where Do Clients Receive Methadone Treatment? Disparities in Driving Times, Choice of Facilities, and Treatment Plan Completion"
Abdullah Alibrahim, Ph.D.
Assistant Professor
Industrial and Management Systems Engineering, Kuwait University
Visiting Fellow at the Belfer Center, Harvard Kennedy School of Government
Tuesday, November 8, 2022
12:30 p.m. to 1:45 p.m. (CDT)
Virtual, hosted on Zoom
Free and open to the public; Registration required.
About the Series
Each academic semester, the Center for Health Administration Studies (CHAS) sponsors the Michael M. Davis Lecture Series which brings renowned policy experts, researchers and commentators to the University to explore the intersection of health policy and the broad needs of vulnerable and disadvantaged populations. CHAS also provides support for conferences and workshops focused on issues surrounding health services and health policy research.
The career of Michael M. Davis spanned almost fifty years in many areas of medical sociology and health administration. Davis' early years included the establishment of the first "pay clinics" in the United States in 1913, to meet the needs of the working population of Boston, MA. Davis was also the founder of the University of Chicago Graduate Program of Health Administration Studies in 1934. We are proud to carry on the spirit of his early work with vulnerable populations with this lecture series.
Event Information
This event is free and open to the public
24-hours before the event date, attendees will receive an email reminder with their personalized zoom webinar link, webinar ID, and password.
Not eligible for CEUs.
To request an accommodation or for inquiries about accessibility, call (773) 834-3058 or email chas@crownschool.uchicago.edu.
Sponsored by The Center for Health Administration at the Crown Family School.