Actions and Detail Panel
MICHAEL HENDERSON AT THE CATALINA - HOLLYWOOD
Wed, May 10, 2017, 7:00 PM – 10:00 PM PDT
Description
WEST COAST STARSHIP LANDING!~ Catalina Bar & Grill has lived up to its slogan "Nothing But The Best In Jazz" by presenting a veritable Who's Who of Jazz Legends such as Dizzie Gillespie, Art Blakey, McCoy Tyner, Chick Corea, Ray Brown, Joe Williams, Max Roach, Carmen McRae, Betty Carter, Ron Carter, Joe Henderson, Benny Carter,Tony Williams, Joe Zawinul, Marcus Miller, Wynton Marsalis, Branford Marsalis, Joshua Redman, Michael Brecker, Dee Dee Bridgewater, Jimmy Scott and MORE! NOW, MICHAEL HENDERSON who as bassist for the Miles Davis Sextet brings his musical history to the Catalina Jazz Club! As bassist on countless Miles Davis recordings, Michael Henderson continues to be recognized by industry insiders ie., "Downbeat Critics Poll" "Jazzwise Magazine" "Rollingstone Magazine: I've saved the new bassist, Michael Henderson, for last, because he's the only really new member, and because his concept is so different from that of his predecessor. Dave Holland. Henderson plays Fender, and he doesn't play very many notes at all. His solidity, and his simplicity, have reduced the "busy" textures of the ensemble to a point where everything sounds clear, clean, and direct." Robert Palmer "NAACP (Image Awards)" and Grammy nods/nominations from "The Recording Academy" for excellence in the recording industry!~ Read More: milesdavis.com/news * http://www.rollingstone.com/music/albumreviews/live-evil-19720120 *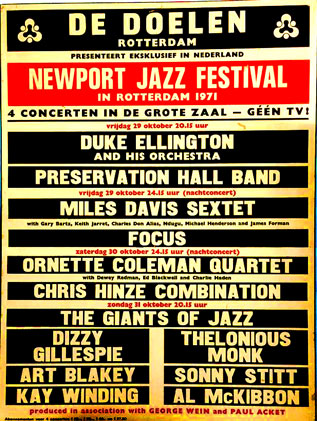 From THEN to TODAY!, The multi-dimensional artist, singer, songwriter, producer and bassist brings his incredible musical history to the legendary venue and as with "SOLD OUT" concert performances up to this point, a "CRACK" ten piece band in tow, fully intent on landing the STARSHIP at the historic Hollywood hotspot to "Show Out!"
Before venturing out on his own AMAZING solo career, Michael Henderson played bass guitar with a veritable "Who's Who" of music during the early days of R&B, Funk, Jazz, Fusion! IE., Stevie Wonder, Aretha Franklin, Miles Davis, The Detroit Emeralds, The Four Tops, Marvin Gaye, The Dramatics, The Chi-Lites, Johnny Taylor, MORE!
As solo artist Michael Henderson has garnered (4) Grammy nominations garnering top 10 hits with Henderson penned compositions which featured Roberta Flack! Phyllis Hyman! Rena Scott! Jean Carne! The Dramatics! Henderson has toured/shared the same stage(s) with artist such as Teddy Pendergrass, Ashford and Simpson, Luther Vandross, Chaka Khan, Ray Parker, Jr., and more, gracing some of the greatest stages/arenas on earth during his long illustrious career!!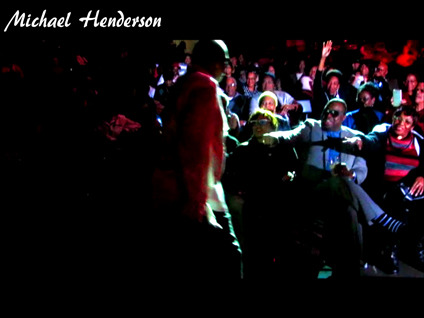 Today, Michael Henderson's music has been re-discovered by a new generation, fans and musicians who continue to keep his musical legacy alive and well with a multitude of new recordings via music SAMPLING! Some of those artist would include, Beyonce', Kenny Lattimore, The Sax Pack, Jay-Z, L L Cool J, TAMIA, Maysa Leak, Conya Doss, Noel, Gourdin, Compton's Most Wanted, Danny Boy, MURS, 9th Wonder, MC EIHT, Snoop Dogg, NAS, Road Dawgs and Ice Cube feat. Mack 10, Jagged Edge, Notorious BIG, Waymon Tisdale, Rick James and so many more!~
At this concert audience members will experience the legendary vocals of Ms. Rena Scott singing the masterful million-selling duet, "Take Me, I'm Yours" along with some of her own contemporary recordings! This concert with be unlike any other with very special guests and promises to be a PHENOMENAL NIGHT of ENTERTAINMENT with the Master himself, MICHAEL HENDERSON delivering quality Michael Henderson music such as chart-toppers, "You Are My Starship!" "In The Night Time!" "Take Me, I'm Yours!" At The Concert!" "Valentine Love!" "Be My Girl!" "Wide Receiver!" "Can't We Fall In Love Again!" and so many more original Henderson penned classics!~ More biographical information: https://www.reverbnation.com/michaelhenderson/bio
Doors will open for dinner at 7 PM. The show will start at 8:30 PM.
Dinner or two-drink minimum required in addition to the tickets, plus a $0.45 music royalty fee per patron.
Doors open for dinner 1 1/2 hour before the first show and 1/2 hour before the second show if there is a second show. Ticket sales are final. GET YOUR TICKETS TODAY TO EXPERIENCE THIS ONCE IN A LIFETIME OPPORTUNITY AND BEFORE TICKETS ARE ALL SOLD OUT... GONE!~