Michael Grant & The Assassins and Bloody Heels play Drop Dead Twice, Dublin on Thursday 21st October.
About this Event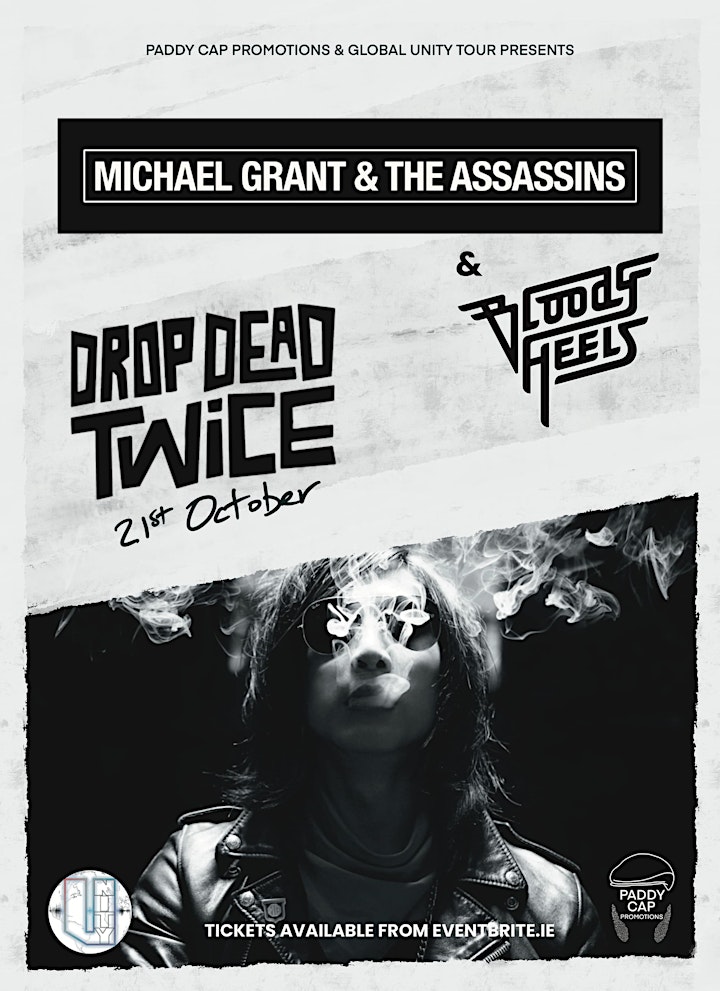 Michael Grant & The Assassins play a diverse and haunting brand of hard rock music incorporating elements of alternative, pop, new wave and metal. Unapologetic and unafraid of exploring different textures, genres, and influences on debut album, "Always The Villain" (Frontiers Records). Michael Grant creates a sound that is infectious, heavily melodic, and thoroughly anthemic.
Check out Michael Grant & The Assassins on Spotify!
One of the top and fresh acts in the European Hard Rock scene - Bloody Heels The band has been around since year 2012 and while building their fan base, touring all over the Europe and releasing EP "Summer Nights" on 2014 and their debut album "Through Mystery" on 2017 independently. the band signed a record deal in the fall of 2019 with one of the biggest rock and metal labels nowadays in the world "Frontiers Music SRL", and released their label's debut album "Ignite The Sky" in the summer of 2020 which has received majorly great responses, reviews, radio airplay all over the world and has gotten significant amount of YouTube views and streams on Spotify and the like.