Description
***ATTENTION: This program will now be taking place inside the main sanctuary at St. Ann & The Holy Trinity Church. Enter through the main entrance of the church, located on Clinton Street between Montague and Pierrepont Streets. Be advised that doors to the sanctuary will now open at 5:15 pm as this program will begin promptly at 6:00 pm.***
White Supremacy. Microaggressions. Black Lives Matter. Reparations. The issues are urgent, the conversation moving at breakneck speed, but is our country heading forward, or backward? Author, speaker, preacher and Georgetown University professor Michael Eric Dyson is joined by Heather McGhee, former head of Demos and Brooklyn Community Foundation Fair and Just Fellow, for this discussion on America's essential race question.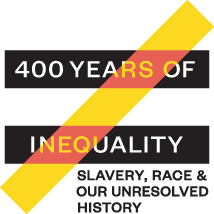 This program is presented as part of Brooklyn Historical Society's 400 Years of Inequality: Slavery, Race, and Our Unresolved History initiative, an immersive series of of reflection, analysis, and discussion commemorating our nation's unresolved history of slavery.
Thanks to our funders: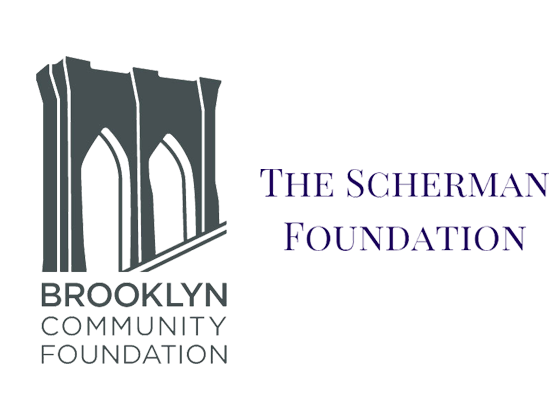 This series is made possible through the generous support of Joanne Witty and Eugene Keilin, Sylvia and Byron Lewis, Margaret Seiler and Hovey Brock, Alexandra Bowie and Daniel Richman, the Brooklyn Community Foundation, The Scherman Foundation, the Robert Wood Johnson Foundation President's Grant Fund of the Princeton Area Community Foundation, and donors to BHS's Race and History Fund.
Thanks to our programming partners: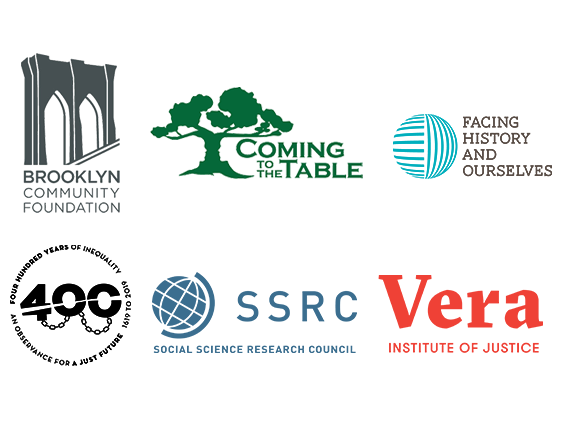 BHS is proud to partner with the Brooklyn Community Foundation, Coming to the Table, Facing History and Ourselves, the New School's 400 Years of Inequality initiative, the Social Science Research Council, and the Vera Institute of Justice.
For questions about this event or other inquiries, contact our Visitor Services desk at 718-222-4111, ext. 250.
Michael Eric Dyson and Heather McGhee: Reckoning with Racism
Fri, October 18
Doors: 5:15 pm
Event: 6:00 pm
$20 General Admission / $15 for Members

BHS Members: Members receive up to 2 discounted tickets! To attend this event at the discounted rate, click "Enter Promotional Code" and type in the code you received by e-mail. Forgot the code? Call the front desk at 718-222-4111.
REFUND POLICY: Brooklyn Historical Society requires 24 hours notice before the date of the event to refund a ticket. No refunds are provided after that point. No refunds are provided on the day of the event and all subsequent days.
Thank you to our program funders:



Brooklyn Historical Society public programs are made possible by the New York State Council of the Arts with the support of Governor Andrew Cuomo and the New York State Legislature; and, in part, by public funds from the New York Department of Cultural Affairs in partnership with the City Council.