Description
Organic Sustainable Beekeeping Methods

---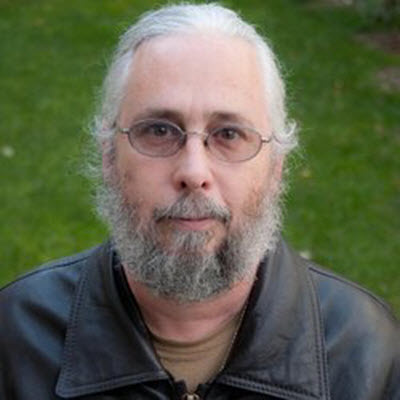 Michael Bush, author, lecturer, queen breeder, and beekeeper, is a legend among organic beekeepers, testing and developing his methods over decades. He is a vast store-house of wit and wisdom on organic sustainable beekeeping. He has been using management methods for years that most of the "experts" say can't be done. Learn about small cell management, hive regression, and hive management techniques designed to reduce your costs and time to manage a hive without pesticides, chemicals, or essential oils.
Some of his methods are considered radical and controversial, but all innovations in every field are considered radical and controversial, until they are not...Don't miss this rare North Carolina opportunity to see one of the "superstars" of organic beekeeping.
People who say it cannot be done should not interrupt those who are doing it. Attributed to George Bernard Shaw
If you like this event, or if you know of anyone in your group, friends, family, associates, that are beekeepers and live within 3-4 hours of Smithfield, NC, please share or repost this item on your facebook page or email them to let them know about this event. Your cooperation will be greatly appreciated.
Since 2004, Mr. Bush has traveled extensively throughout the U.S. and Canada promoting and advocating for Organic Beekeeping Methods. He is a speaker that is in high demand and has agreed to come to Smithfield, NC in February for this special event.

If you are interested in learning how to manage your hives in an organic sustainable way, with minimal intervention and expense, and without chemicals, pesticides or essential oils, you don't want to miss this event. Great information for all levels of beekeeping experience.
This is an all-day event, with a hot lunch by Smithfield Chicken and Barbecue (Eastern Carolina-Style Bar-B-Q, Crisp Tender Chicken, Coleslaw, Potato Salad, Hushpuppies, Iced Tea). Doors open at 7:30 AM for registration. The program starts at 9 AM.
Buy tickets for your group. Buy Five Tickets and get a Sixth Ticket at no additional charge. This offer is good until February 18, 2018, or until sold out. If you want to pay by check, send an email to info4beti@earthlink.net for an application. This option is available even if you have already purchased your tickets. If you purchase a package, just email us and we will refund the other tickets.

If you are a vendor of beekeeping supplies, or other bee related products or services, and would like to display at this event, contact info4beti@earthlink.net. Conference reach expected to be up to 200-mile radius. Increase your industry exposure, maximize your ROI, generate new leads and maintain your relationships. Limited space available.
The Johnston County Agriculture Extension Service Auditorium, Smithfield, NC has plenty of parking onsite.
Email Contact: info4beti@earthlink.net
FAQs
How Do I pay by Check / Money Order?

Send a request to info4beti@earthlink.net and we will send you an application form to pay by check or Money Order.
Who is sponsoring this event?
NCBETI (a 501c3) is sponsoring and organizing this event. No local, county, state or federal funds/tax money is being used to finance this seminar. All expenses for the venue, speaker fees, transportation, etc. are being funded by NCBETI.
Is there a minimum age requirement to enter the event?
There is no minimum age for this event. Children under 12 are FREE with a paid adult ticket, one child per paid adult ticket.

What are my transportation/parking options for getting to and from the event?
There is adequate parking at the auditorium.

What can I bring into the event?
No video or recording equipment is allowed.

How can I contact the organizer with any questions?
For any other questions, contact info4beti@earthlink.net