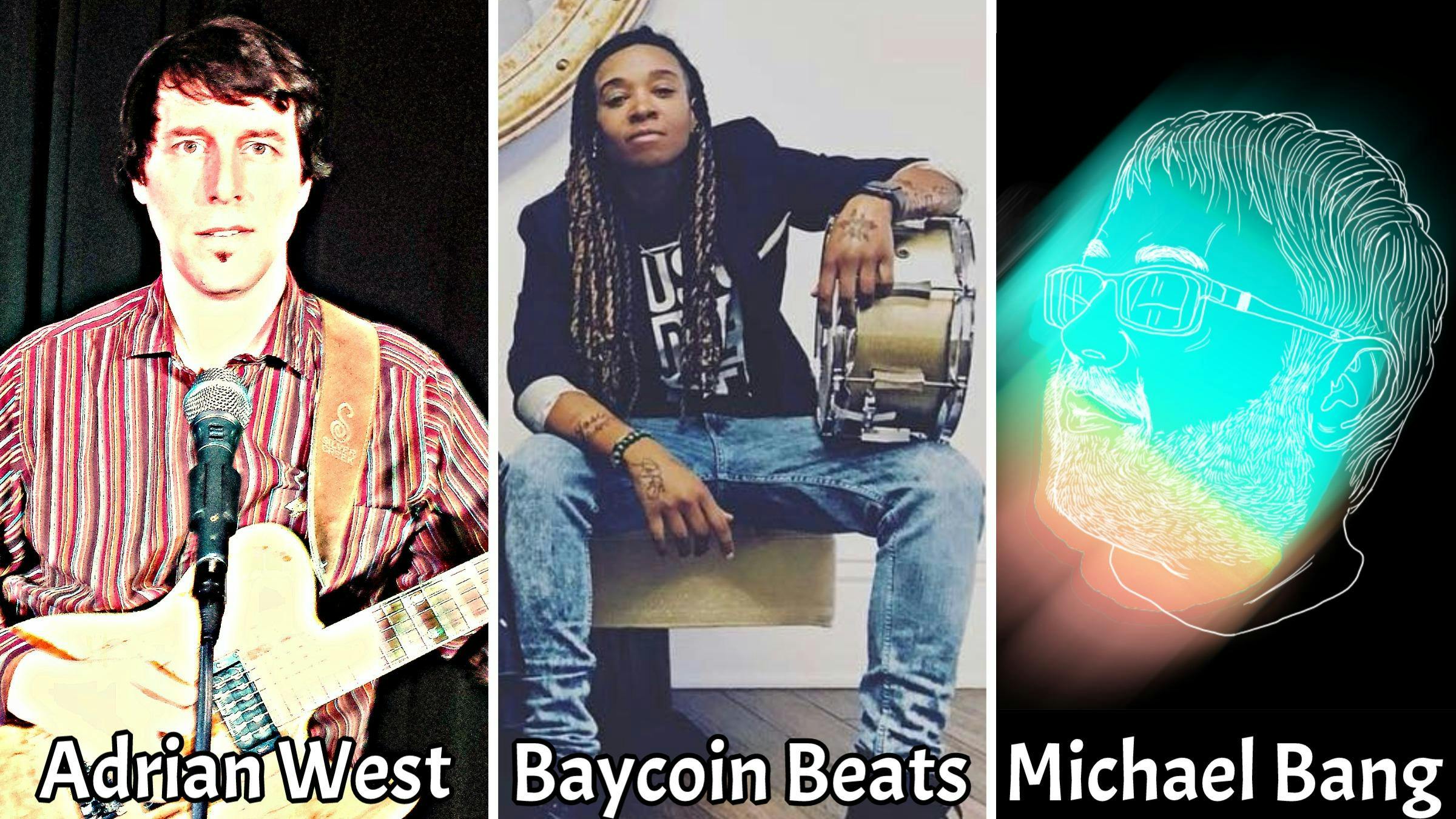 About this Event
Three exciting Bay Area bands on one stage:
Adrian West Band - www.adrianwest.com  - plays danceable acoustic rock that's been compared to Paul Simon, Talkingheads, Allen Toussaint and Nelly McKay, artists you don't often hear mentioned in the same sentence! Full band show with Kevin Goldberg on bass, Jae Jackson on drums and Richelle Scales on keyboard. More info at www.adrianwest.com.
Baycoin Beats - http://bit.ly/BaycoinBeatsFans - is a Bay Area trio that plays Funk, Soul and R&B covers by artists such as Robert Glasper, Earth Wind & Fire, Jill Scott, Cardi B, Spyro Gyra  & Mac Miller. Brought together  by drummer  JaNeka Jackson, also known as "Jae Stix" of Richmond, Ca., the band includes Benny Martinez of Vallejo on bass & guitar and keyboardist Richelle Scales of Winston Salem, NC.
Michael Bang Band - www.michaelbangmusic.com/michael-bang-band - is a forward looking folk group with a rotating cast of players (including members of Iron Henry, The Riot Professor) that put out their debut full length "The Dead End" in summer 2016.  Described by The Deli Magazine as an "avant-classical-folk ensemble" Bang counts among his influences Elliott Smith, Sufjan Stevens, and Nick Drake.