About this Event
$15 advance, $18 in cash at the gate
$5 food & beverage minimum charged in cash at the door for all guests under age 21; Voucher redeemable in restaurant
Michael Sean Allman is the first-born son of Rock and Roll Hall of Fame inductee Gregg Allman (founding member of the Allman Brothers Band).
Personal Life
Michael Allman was born on July 3, 1966. He was raised in Daytona Beach, Florida. His parents, Gregg Allman (legendary musician) and go-go dancer Mary Lynn Sutton met at Daytona Beach, Florida.
Growing up, Michael Allman never really knew his biological father. His original surname — Hendrick — came from the man his mother married to legitimize his birth. After that brief union ended, his mother married Daniel Green, the man Allman originally believed was his father. When Allman was 6 years old, Green died in a Learjet crash.
As he was mourning Green's crash, his mother told him about his birth father, Gregg Allman, Gregg didn't openly admit he is the father until 1985, 13 years after the crash and when Michael Allman was 19 years old.
Career
While the Michael Allman's album Hard Labor Creek stands on its own merits, he isn't ashamed of his heritage, and there are several references to his famous father. "Laid Back" written by Sonny Tackett, was inspired by Gregg Allman's album of the same name. "If Dreams Were Money" was written for Gregg Allman years ago by veteran Boston musician Bruce Marshall.
Still, the spotlight is firmly on Michael, who wrote four of the songs on the CD, and delivers each tune with the kind of thoughtful approach that squeezes the inner meaning out of every song that he sings.
Michael has become his own man, with a style similar to his father but with his unique growls and stage presence he wows the fans over. He will always be the son of Gregg Allman and keep his music alive, but his own music will live on for eternity just like his father.
Ross Pilot and Formation
Over 3 decades, Lee Ross aka "Ross Pilot" has maintained the Formation name featuring many musicians . . . In 1982, he formed the band with Glenn Suyker, and Henry Piovesan in Clearwater, Florida. Eric Surowy and George Nowland joined them later that year as they went on the road with an old school bus equipped with refrigerator, stove, etc, . . . 2 Harley Davidsons, a Triumph and a BSA 650. They carried a Baldwin Acrosonic piano in the bus and played mostly biker gigs from Florida, up the Eastern Seaboard through the Carolinas and into Pennsylvania and New York. It was an incredible adventure.
Upon arrival in NY, the band went separate ways . . . Henry returned to Canada and Eric to France, Glenn to Florida. Ross resumed playing solo . . . traveled back to Florida on his 1978 Harley Davidson Low Rider pulling a small trailer with guitar and PA System . . . playing his way back through the Blue Ridge, Virginia and to Jacksonville where he had a contract to perform for 2 weeks.
Ross has been playing music throughout the NY/NJ area ever since with many great musicians . . . Drummer/vocalist John Zagar has been playing with him for 25 years . . . they have featured many bassists along the way. Usually performing as a trio, the current lineup features Zagar and guitarist/bassist Jeff Guenther. From time to time, they are joined onstage by Bassists Roger Astudillo, and Pete Roberts, and for lighting and photography, Dan Johnson.
Joe Stuby and Rocking Horse
A sound deeply rooted in the blues with a hard hitting heavy funk/rock groove is what you will hear when Joe Stuby & Rocking Horse perform. Influences such as Jimi Hendrix, Paliament/Funkadelic, Stevie Ray Vaughan and Sly Stone form the core of the sound as spontaneity and improvisation highlight their live shows. This Blues/Funk/Rock band provides an exciting and passionate journey every time they take the stage.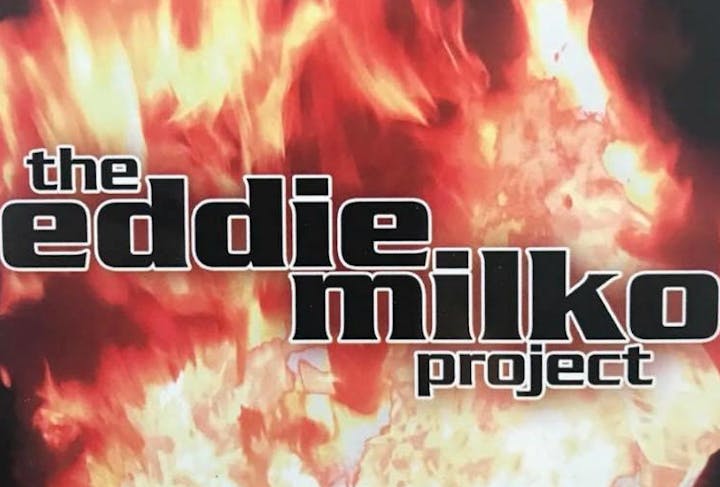 Eddie Milko Project
All Original Music