Description
What is MIC?
Military Influencer℠ is a dynamic three-day event; connecting entrepreneurs, business executives, and brands with the influencers who shape and support the military community.
Magic happens when you're surrounded by service members, veterans, and spouses who are working towards the same goal as you…
The Military Influencer Conference is the largest gathering of Entrepreneurs, Leaders, and Creatives in the military space. In its third year, MIC has quickly grown into a powerful community of Military Influencers℠ who understand the importance of mentorship, storytelling, and collaboration.
In 2019, MIC will convene in Washington, DC from 8-10 September, where 750+ service members, veterans, military spouses, and civilians will gather to network, explore ideas, be inspired, find solutions and make a difference.
A Full Three-Day Experience
#MICDC will be held at the Washington Hilton in Washington D.C., on September 8-10, 2019. The festivities begin with a series of workshops; with a jam-packed schedule of keynotes, breakout sessions, and interactive experiences on Monday and Tuesday.
Visit MilitaryInfluencer.com for more information.
---
Who is #MICDC for?
We've built #MICDC to cater to service members, veterans, spouses, and supporters who are looking to build a brand, nonprofit or business. With the support of 50+ speakers from the most influential websites, and successful veteran/spouse owned businesses, we plan to deliver a crafted experience for all in attendance.
Entrepreneurs, Freelancers & Influencers
With more than 40 educational sessions and a wide range of dynamic, inspiring speakers, this event gives digital entrepreneurs an unprecedented opportunity to find the resources and connections needed to grow the digital aspect of your business. Time and time again, you'll be introduced to bold new ideas and proven strategies for both short and long-term growth.
Military Brands, Non-Profits & Small Business Owners
If you're looking to connect your brand with the large and influential military community, you've come to the right place. You'll have the unique opportunity to network directly with influential digital entrepreneurs including Bloggers, Freelancers, Vloggers, and Podcasters each of whom has unparalleled access to a loyal military following.
---
The Content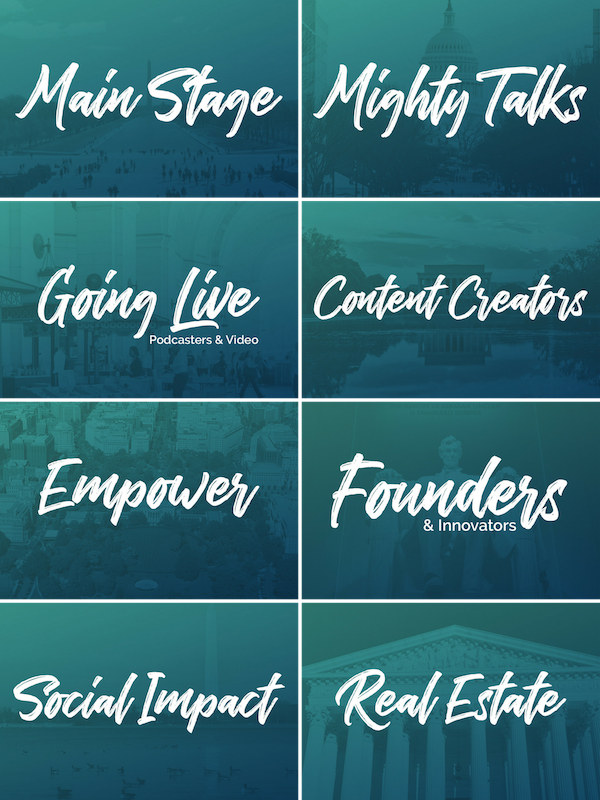 Main Stage
Join us on the #MICDC Main Stage for four brilliant keynote talks. The speakers—changemakers who have shaped the future for our community— will share their inspiring stories and lessons learned…
The Mighty Talks
This years event will feature a dedicated exhibit hall and marketplace.
What are the passes
We are currently offering the following passes to #MICDC
All Access - General admission, includes a two-day conference pass to all keynotes, breakout sessions, and exhibit hall.
VIP - E

xclusive access to VIP events, mentorship, lunch, swag, and additional amenities.

Corporate - This pass is for brands, executives, investors seeking a deeper connection to our attendees.
Speakers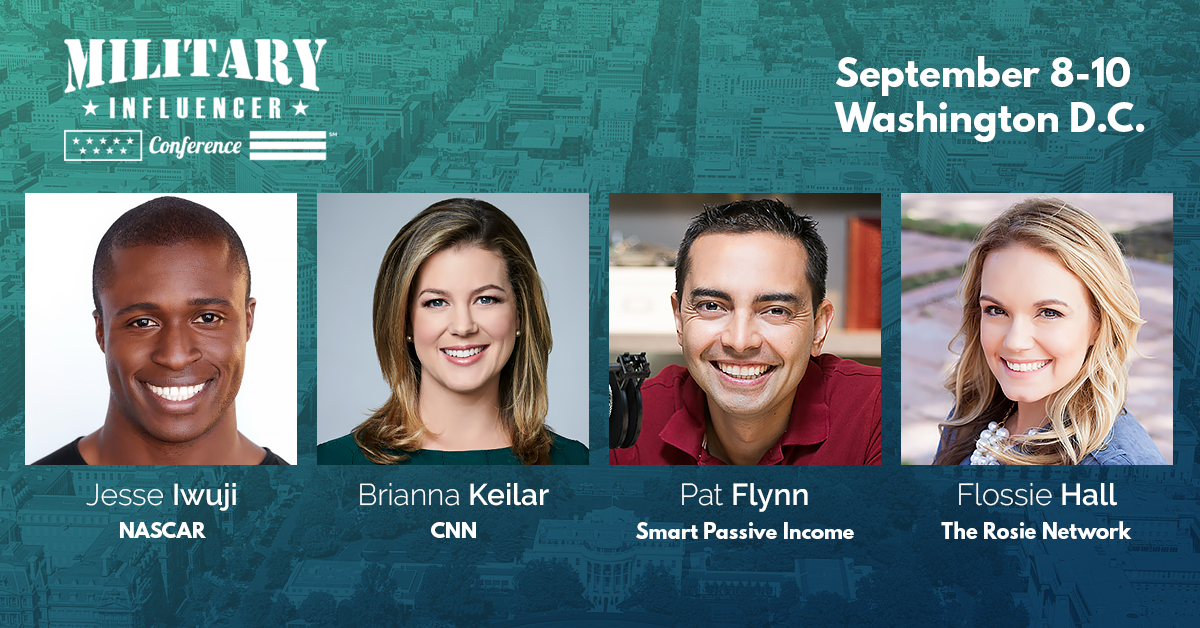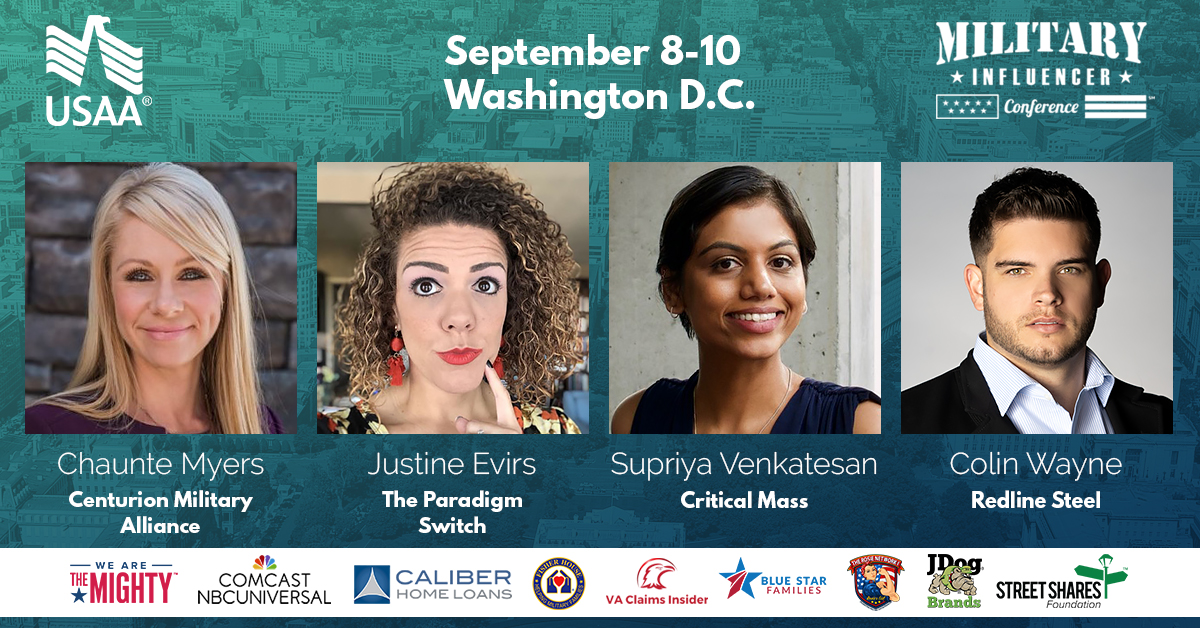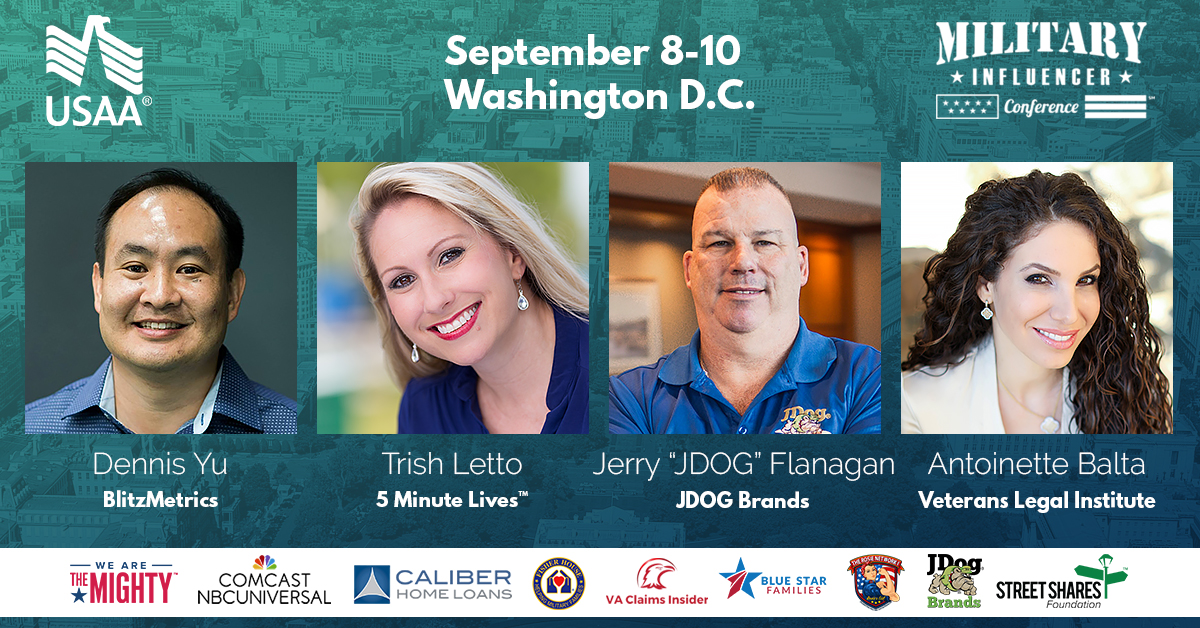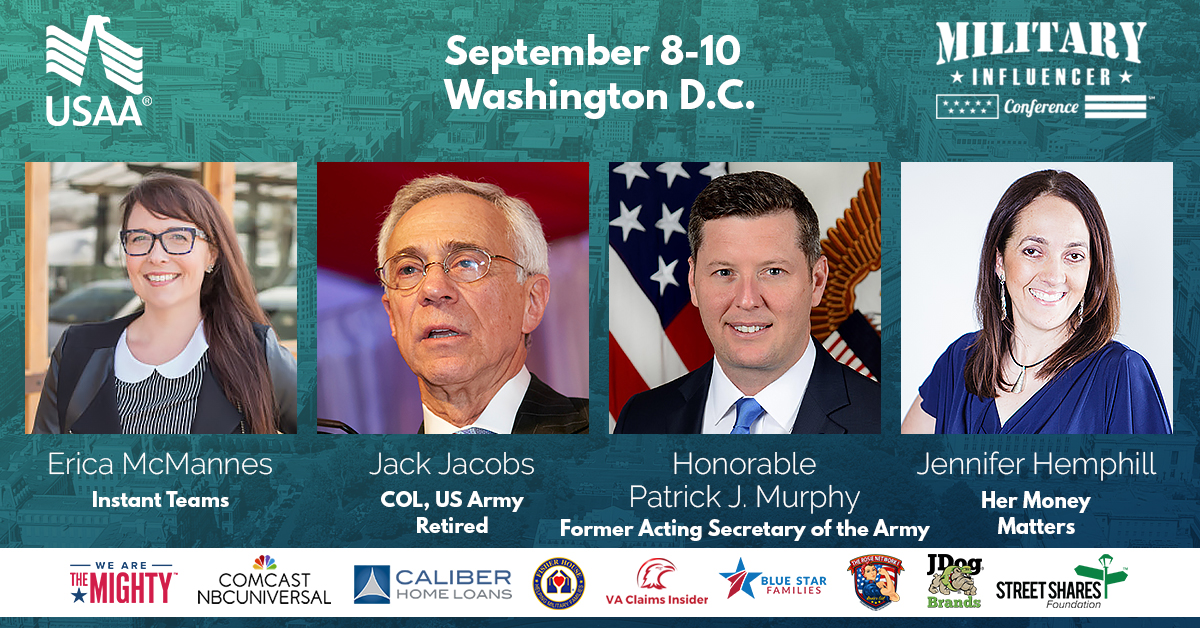 ---
Terms & Conditions
1. You are responsible for your own travel arrangements.

2. There are no refunds. Passes can be transferred to another person before 15 July 2019. Afterward, it will require a $30 fee.
3. We will be filming and photographing at MIC. Your image may be captured and used at a later time to promote future events. MIC Media retains the rights to those images and footage.
4. The conference schedule is subject to change.
5. Please wear your badge to all conference activities. No badge = no access.
6. We will never share your email address or shipping/billing address with a 3rd party.
7. By agreeing to these terms you also agree to our conference code of conduct. The Military Influencer Conference is dedicated to providing a welcoming, harassment-free conference for everyone, regardless of age, disability, gender, sexual orientation, physical appearance, race, ethnicity, and religious beliefs.
Our community will not tolerate harassment in any form. Sexual language, unwelcome advances, discriminatory or offensive speech is not appropriate for any of our events, or online media.
Any attendee, MIC employee, volunteer, speaker, sponsor or partner who does not abide by this Code of Conduct may be asked to leave the conference at the discretion of the event organizers. In the case that an attendee is expelled, refunds will not be granted. https://militaryinfluencer.com/code-of-conduct/
8. To contact the organizer, please send an email to info@militaryinfluencer.com