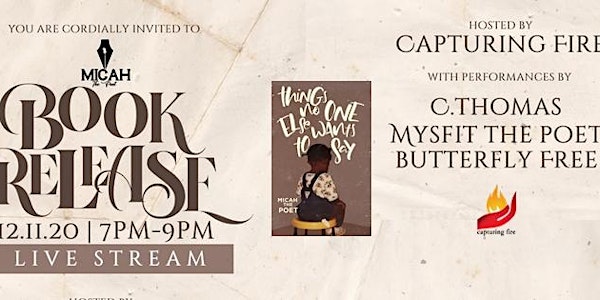 Micah the Poet's Book Release for Things No One Else Wants to Say
MICAH THE POET'S BOOK RELEASE (LIVE STREAM)
About this event
Due to concerns around the pandemic, we have put together a virtual experience for us all to share safely.
There will be live ordering available for the book starting at 7PM! All orders should be placed through MicahthePoet.com
There will be a live Q&A with Micah the Poet after the presentation.
Please join us for this amazing event!
*Zoom link will be emailed to you about 15 mins before the event starts so keep an eye out on your inbox.*