Actions and Detail Panel
Mic Check LAX: April - Group Home x Chino XL x DJ Lord Ron w/ a Tribute to...
Sat, Apr 29, 2017, 8:00 PM – Sun, Apr 30, 2017, 2:00 AM PDT
Description
The second installment of MicCheckLAX!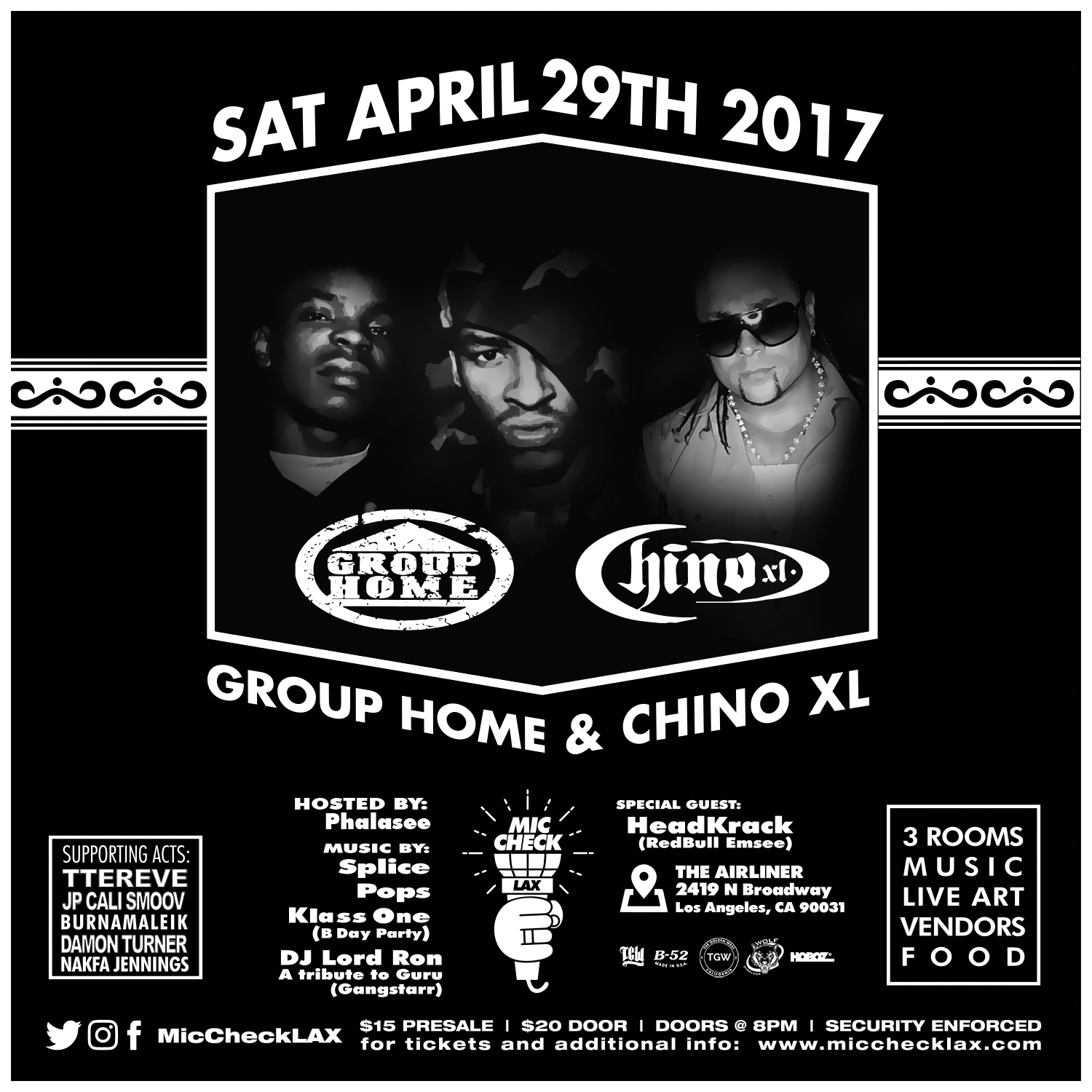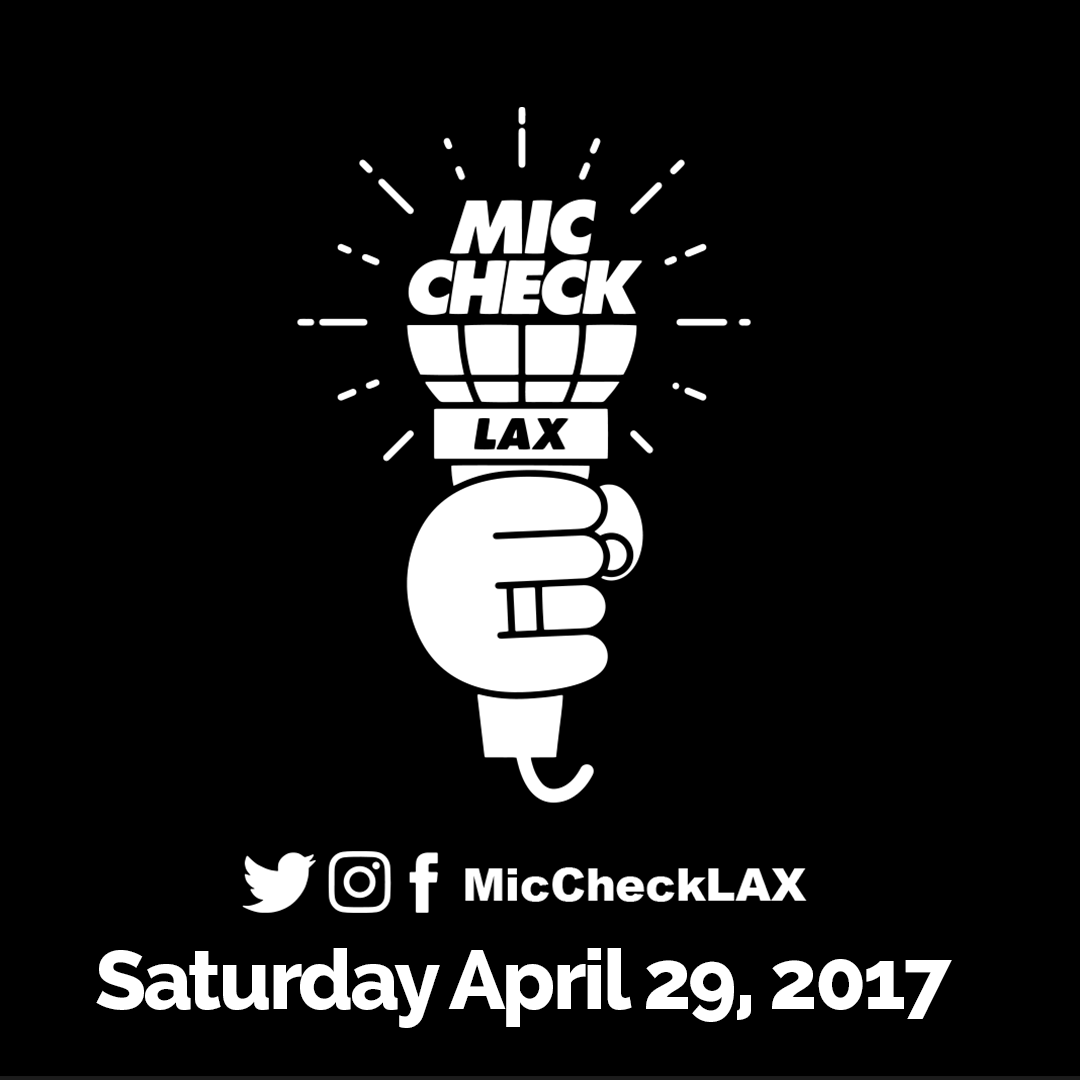 Group Home

an American hip hop duo from New York City, that consists of members Lil' Dap and Melachi the Nutcracker. They came to prominence as members of the Gang Starr Foundation. Lil' Dap made his commercial debut on the song "I'm the Man" from the 1992 Gang Starr album Daily Operation. Both members appeared on Gang Starr's critically acclaimed 1994 album Hard to Earn, on the tracks "Speak Ya Clout" and "Words from the Nutcracker". In 1995, the group released their debut album, Livin' Proof. The album was very well received, mainly due to DJ Premier's advanced production work, which was described as "rhythmic masterpieces".
---
Chino XL

When it comes to lyricism, few rappers have done as much for the craft as Chino XL. During the last 20 years, the Los Angeles-based rapper has redefined what it means to be a supreme wordsmith. He's created hit singles, released revered albums, collaborated with some of the most popular artists in all of music, delivered memorable roles in film and television, written for television and remained a fixture on the touring circuit.
---
DJ Lord Ron

Known for his understanding the importance of tailoring a beat around the style of the artist, and not the artist's style around the beat, is what has allowed for the emergence of DJ Lord Ron's rising star as a producer some might say, and this has been shown through his body of work—having produced for many artists, including Guru from the legendary rap group, Gang Starr, Krumbsnatcha Gang Starr Foundation, Lil Dap Gang Starr Foundation, Group Home Gang Starr Foundation, John Robinson aka Lil Sci, Akil The MC Formerly of Jurassic 5, C Rayz Walz, Wildelux & many others.
---
The Producer's Corner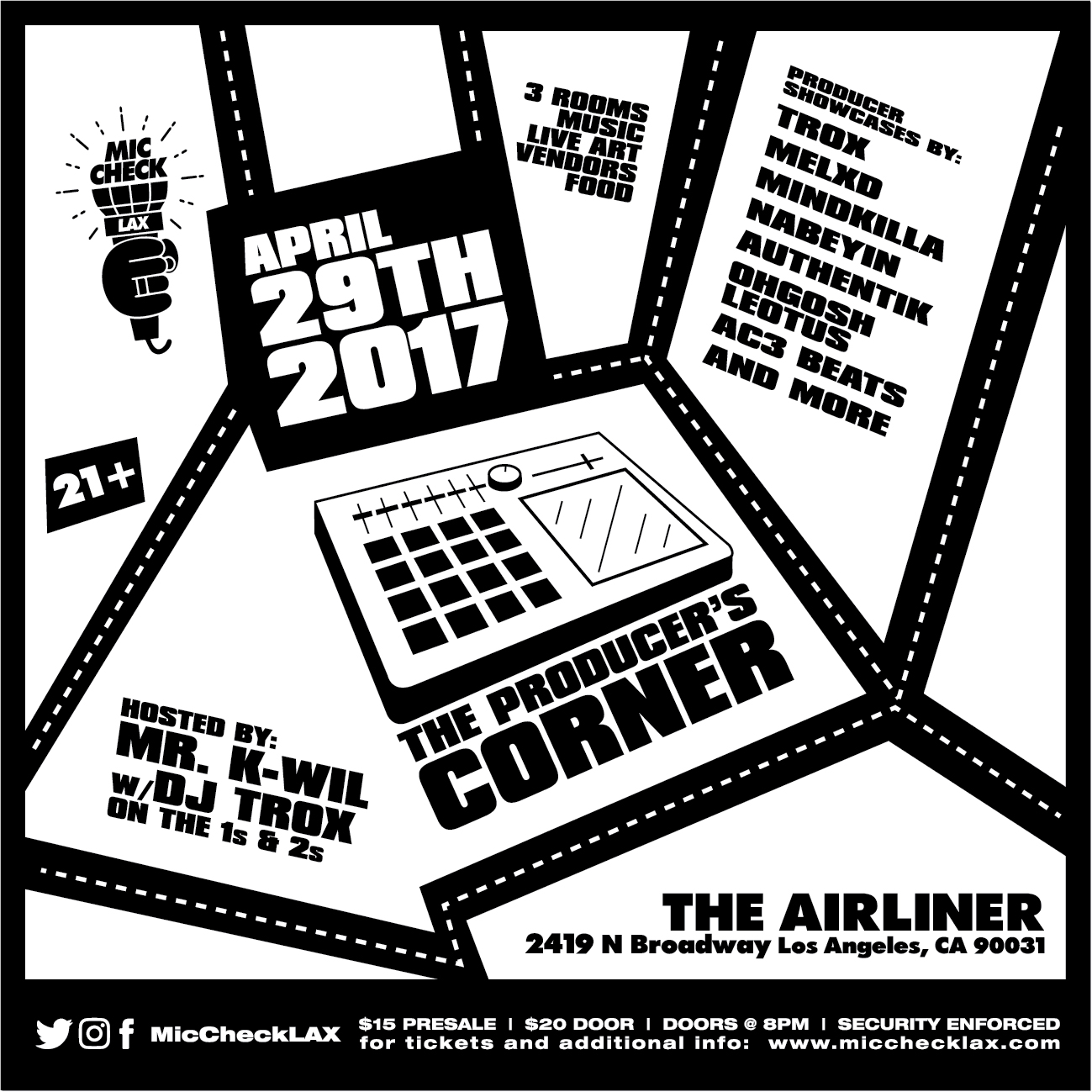 Showcases featuring production from...
Mindkilla ((Kanye West, Pusha T, Common, Ne-Yo, Raheem Devaughn))
Trox (50 Cent, Ab-Soul, Royce 5'9", Asaad)
MellxD (Snoop Dogg, Rapper Big Pooh, KIDA)
Oh Gosh Leotus (Murs, Ces Cru, Daylyt, Jack&Jack)
Nabeyin (Drake, Stro, Tink)
Authentik (Keak Da Sneak, The Jacka, Keshia Cole, Chuuwee)
AC3Beats (Brotha Lynch, Rittz, Curren$y, Trizz)
& special guests