MIC 2015 Summit: Increasing Life Opportunities & Equity With Our Youth

Thursday, September 10, 2015 from 7:30 AM to 5:00 PM (CDT)
Event Details
On Thursday, September 10, 2015, this Summit will present

the findings of  six design work groups* and immersion experiences within racially and economically diverse communities in the Greater Twin Cities for the Mission Impact Council (MIC).

 

The 

Mission Impact Council began in 2013

with the mission of shifting mindsets to support our makers and shapers of the future -- OUR YOUTH. Our goal with this summit is

 

bringing together

ALL

design groups, community leaders and businesses to respond to and refine a strategic plan WITH OUR YOUTH.

In 2015, the Mission Impact Council established a

RFP (Request For Proposals) process

to support community partners in their collaborative efforst to forst life opportunities and equity for youth. The Mission Impac Council is dedicated to supporting efforts and initiatives that align with our shared agenda: increase life opportunities and equity result in socially responsible, culturally competent youth leaders and employees

The Mission Impact Council (MIC) is an emerging initiative that seeks to work together 

with communities to transform life opportunities and equity with youth. Thus far the 

MIC consists of over 40 organizations whose efforts are chaired by leaders from the 

Twin Cities YMCA, United Way, and Youthprise.

The Six Design Work Groups were formed to bring together representatives from Twin Cities 

non-profits with the following communities:

1). 

Somali/East Africa 2). Homeless and Highly Mobile Youth, 3). Latino and Hispanic, 4). Hmong and Asian Pacific, 5). African-American/Blacks and 6). Native American/Indigenous Groups. 
WHAT WAS THE PROCESS? 
The Six Design Work Groups met monthly and bi-monthly from January to July of 2015. Their mission to develop top priority goals (and sub-goals if they like) in each of the theme areas mentioned below. The Mission Impact Council (MIC) combined with the communities designated a common agenda and set of metrics which the findings comprise. Their role was to provide insights, priorities and strategies to shape the Mission Impact Council's common agenda, coordinated activities and metrics.
Youth Development and Leadership

Health and Wellness

Employability

Education

Diversity
WHAT WAS THE GOALS?
Identify of Opportunities, Gaps and Needs: Design groups will decide on a common "design" challenge in each theme area that, if solved, 

would make an important difference WITH our youth!

Brainstorming Solutions: Design groups will draft strategic and 

innovative ideas for how the MIC and the community might address the 

design challenges WITH our youth.
 MOVING FORWARD:
MIC goals are to have a shared agenda by collaboratively working  with communities, that mutually reinforce the activities and the agreed upon metrics to move forward in the work to provide opportunities and equity WITH our youth this Fall 2015/ongoing.
FAQs
Who can I contact with any questions about this event?
ROBIN.WONSLEY@GMAIL.COM
FAQs
Do I have to bring my printed ticket to the event?
Yes, it would be helpful in expediting the registration process on the day of the event.
Thank you,
PARKING: $4 - $6 PER CAR
The best place to park is Lot 104 it is directly next to the building.  Another option, the fairgrounds lot  is across Randall Avenue. Not as close, but it is only $4 per car instead of $6.  The LAST option is Gortner Avenue Ramp. The parking is an hourly rate up to $12 per day.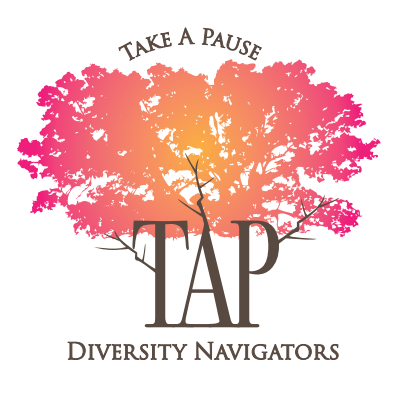 Event Coordinators on Behalf of YMCA, United Way and Youthprise
When & Where

University of Minnesota - Twin Cities
Continuing Education Conference Center
1890 Buford Avenue
St Paul, MN 55108


Thursday, September 10, 2015 from 7:30 AM to 5:00 PM (CDT)
Add to my calendar
Organiser
TAP Resource Center LLC an organization offering operating advice and assistance. As Diversity Navigators we seek to increase the involvement of businesses with the communities they service. As a consulting firm, we understand the magnitude and multitude of the changing demographics of the diverse population in Minnesota. Our full range of professional development training, project management skills and fundraising services are tailored to increase an organization's workforce and productivity. Investing in industry specific training can reduce turnover and increase opportunities to reward employees in individual and career growth pathways.
"Diversity Navigators" 
T

ake 

A

 

P

ause to collaborate in ventures with businesses and
 educational entities in your community.
Let's TAP the gap in the workforce one step at a time!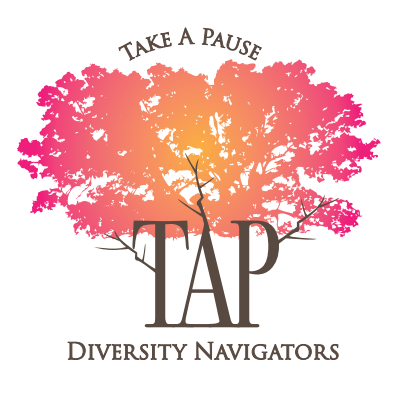 Take A Pause: The Unexpected Source for Community Engagement. Advice. Assistance. Navigation & Education