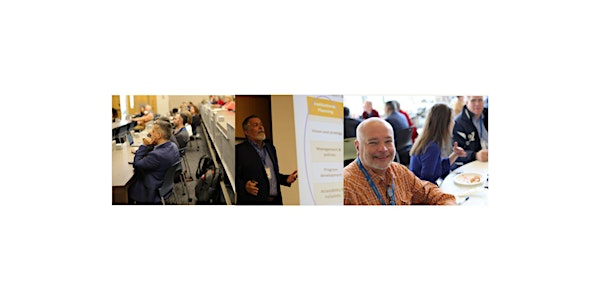 miBug Conference 2023
Network with fellow Blackboard users, gain insight, and learn something new!
Date and time
Friday, May 5 · 8am - 3pm EDT
Location
Grand Valley State University: Pew Campus The Devos Center, Loosemore Auditorium 401 Fulton Street West Grand Rapids, MI 49504
About this event
Blackboard Ultra will be a main focus for the 2023 conference. If your institution has not yet started to think about the migration to Ultra, this year's event will be a great introduction and starting point! As always, there will continue to be a mix of presentation topics of interest to all attendees as well as the ability to share, catch up with colleagues, and have a little fun!
HOTEL ACCOMMODATIONSCourtyard by Marriott Downtown Grand Rapids 11 Monroe Ave. NW, Grand Rapids, MI 49503 - Reservations: 1-800-760-7718
Hyatt Place140 Ottawa Ave, Grand Rapids, MI, 49503 - Reservations: 1-616-984-1200
Amway Grand Plaza187 Monroe Ave NW, Grand Rapids, MI, 49503 - Reservations: 1-616-774-2000
Holiday Inn310 Pearl Street NW, Grand Rapids, MI 49504 - Reservations 1-616-235-7611
PARKINGParking will be situated very close to the Devos Center (conference location). Handicap parking is available at the Devos Center. Guest parking is located in the Fulton lot (see light green color) visitor events/conferences area found on this map.
Agenda
8:00 AM - 8:45 AM
Breakfast | Registration
8:45 AM - 9:00 AM
Welcome Addres
9:00 AM - 10:00 AM
Keynote Address
10:00 AM - 10:10 AM
Break
10:10 AM - 10:50 AM
Breakout Session 1
10:50 AM - 11:00 AM
Break
11:00 AM - 11:40 AM
Breakout Session 2
1:00 PM - 1:40 PM
Breakout Session 3
1:50 PM - 2:20 PM
Blackboard Q&A Panel
2:20 PM - 2:40 PM
Distinguished Member Award and Closing