Miami's Book to Film Conference
About this event
Discover how to turn your ideas and books into TV shows and motion pictures.
At this event:
Do you want to finally see if your idea is good enough for the big screen?
Do you want to learn how to come up with the 1 line that hooks the executives and get them asking for more info?
Come meet with the experts on crowdfunding, publishing, marketing, branding and how to convert an idea from book to film.
We will have amazing panelists, discussions, and step by step tips to help you convert your ideas.
V.I.P Bonus: The step by step guide to going from Book to Film
V.I.P Bonus: 60 minutes Zoom V.I.P discussion about your book and idea.
V.I.P Bonus: How to create cool trailers for your book, film or tv show to help increase sales.
Idea to Publishing
Discover how to publish that book or idea of your dreams and turn it into a page-turner.
Book Adaptation
Turning your book into the script for film, television or series that has executives jumping out of their seats. What should it say and how to make them want to work with you.
How to Pitch
Pitch it and get it placed. How to prepare the brand, website, pitch deck, treatment, and show bible for presentation and get the idea to pop.
Distribution
Panels and discussions on how to get your film to Amazon, Netflix, and other distribution channels. Discover DIY options to generate revenue.
Funding
Let's get the funding so it doesn't come out of your pocket 100%. Who has your money in their pockets? Crowd, Investors, Grants and more. Don't miss this section.
Scheduled events:
9:00 a.m. Registration and Networking
9:30 a.m. PHASES 1 & 2: DRAFTING YOUR BLUEPRINT & BUILDING AN AUTHOR PLATFORM
10:15 a.m. EXPERT PANEL
10:45 a.m. PHASES 3 & 4:
ENHANCING YOUR PROFESSIONAL PRESENCE & UNDERSTANDING THE BOOK BUSINESS
11:30 a.m. EXPERT PANEL
12:00 p.m. LUNCH (on your own)
12:45 p.m. PHASE 5: PUBLISHING PREPARATION
1:30 p.m. MASTER CLASS: FROM BOOK TO FILM with Gene Culver
- Your Idea Published
- From Published to Film
- How to Adapt the Book to Film (Panels)
- How to fund your ideas for film and tv
- Distribution for Profits
2:45 p.m. Q&A
3:00 p.m. - 4:00 p.m.
BOOK SIGNING w/Rekesha Pittman:
"Masterful Mentorship: Leadership, Life, and Love Lessons."
Networking and after party! Double Shot Bar
Come network and meet the team to help you convert your ideas onto the big screen.
Note: Double tree currently charges $7 Valet $5 Self-Parking

Miami February 8th, 2020!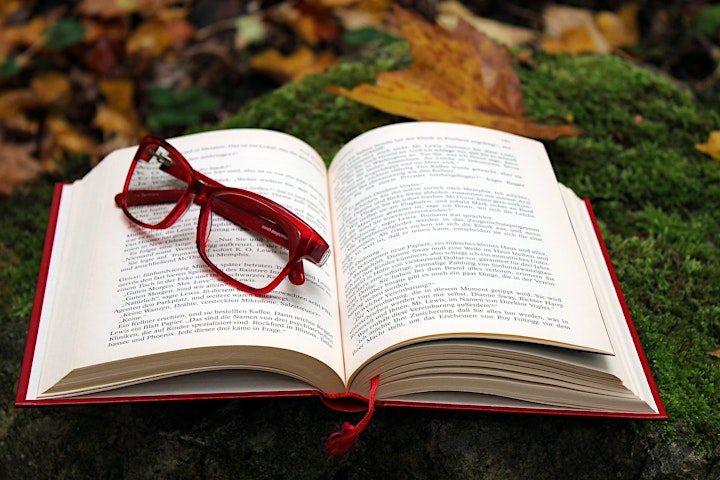 VIP Bonus:
Discover how to create a cool trailers to promote your book or your film/TV ideas
Speaker Announcements: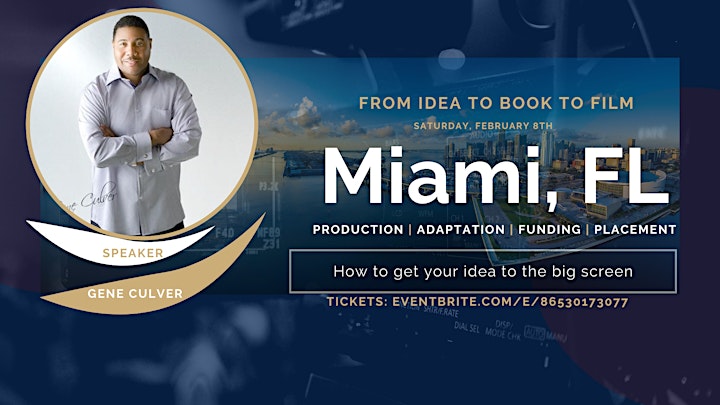 Organizer of Miami's Book To Film Conference