Miami VC, Angel and Realty Crowdfunding Conference

Thursday, March 20, 2014 from 2:00 PM to 6:00 PM (EDT)
Who's Going

Loading your connections...
3 of your friends are going.
Share it to get more people on board!
Share

Sara Haughty
San Francisco, California

Luke Picard
London, United Kingdom

Rick Vespucio
Florence, Italy
Event Details

 






Present
 
Miami VC, Angel and Realty Crowdfunding Conference
Sponsored by Greenberg Traurig, SocialRadius, Pura VidaTequila 
EVENT IS SOLD OUT - ONLY PITCH WORKSHOP & 5 TICKETS LEFT
Interested in meeting early-stage Angel Investors and Venture Capitalists in Miami?
 
Then register for The Soho Loft event on Thursday, March 20, 2014 -
 
We have with FundingPost has hosted 460+ sold-out venture events in 23 cities over the past 13 years.

At our next event, the panel of investors will focus on Early-Stage Venture Investing:

How to meet investors, pitch them, and what it really takes to get them to write you a check! We will be discussing trends in Early-Stage Investing, hot sectors, sectors that these Angels and VCs look at, things that are most important to them when they are considering an Investment, the best and worst things an entrepreneur can do to get their attention, additional advice for entrepreneurs, and, of course, the best ways to reach these and other Investors. There will be plenty of time for networking with the Investor panelists, both before the panel & after the panel at the Cocktail Party!
As an additional benefit, entrepreneur 1/4 page summaries will be given to the investor speakers and attendees. All of the Investors will get your company description and contact info!
Register today, as this event will sell-out and seating is limited!
Additionally, there will be an Optional Pitching Workshop Lunch from 11am-1pm. The cost to participate in the workshop will be $350. This Lunch Workshop goes in-depth into what makes a good elevator pitch. We help you build your pitch from the ground up, helping you to give investors a clean and concise elevator pitch, with the information they NEED to hear to make a decision on your company. It includes the $75 ticket to the event and a 2-minute Pitching Spot to the Investors during the event!

Location: Greenberg Traurig, Suite 4400, 333 SE 2nd Avenue, Miami, FL 33131 (valet parking at Marriott Marquis)
Date: Thursday, March 20, 2014
Time: 2pm - 6pm
Cost:
- Entrepreneur Raising Capital - Event: $75
- Entrepreneur Event + Pitching Workshop (2 left): $350
- Investor / Service provider: $85
CrowdFunding Panel -
MODERATOR: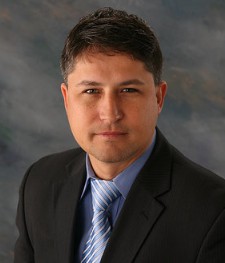 Chairman of LDJ Capital and The Soho Loft
David Drake is an early-stage equity expert and the founder and chairman of LDJ Capital, a New York City private equity advisory firm, and The Soho Loft - The Voice of Capital Formation - a global financial media company with divisions in Corporate Communications, Publishing and Expos.
David has been involved in technology, media and telecom (TMT) and impact investments for more than 20 years. He is an advocate of innovative investing in early-stage equity, capital formation policies and developments globally, and the US JOBS Act which he lobbied for both in Congress and the EU Commission. Because of his leading work in this space, he was a US Commerce Department delegate to the EU Commission in Brussels and Rome in July 2012 and was invited in May 2013 to the White House Champions of Change ceremony in Washington, D.C.
His investment, The Soho Loft, produces and sponsors 200+ global conferences annually and his articles are syndicated into 100+ publications. One such event was April 2013 for the institutional media leader Thomson Reuters, with speakers from Nasdaq, NYSE, KKR and Carlyle Group. He advances financial innovation through his work as an international speaker and writer for major publications like WSJ, Forbes and Thomson Reuters. He is the co-author of the books Planet Entrepreneur, Crowdfunding and Other Animals, Investors of Italy and is the author of the upcoming books Crowd Fund Economics, and Crowdfunding: The New Funding and Capital Formation Model.
His focus today is to take on board advisory positions at companies, angel networks and venture funds, and to guide them on topics such as international regulations, corporate strategy and fund structures, with emphasis on the growing trend of online investment automation for retail and angel investors.
Privately, Mr. Drake has hosted the Harvard Business Club of NY at his home, produced Carnegie Hall concerts and raised funds for the charities Trail Blazers and Best Buddies Carnegie Hall for many years. Today he is a board director of the UBS Charity of the Year, London-based ARCHIVE Global, and is co-chair of the Tree Kangaroo Foundation in New York.
Born in Sweden and fluent in six languages, Mr. Drake has an MBA in Finance and an MA in International Law and Economics from George Washington University, where he was awarded the Wallenberg Scholarship for academic merit.
TOPICS 
How do you structure your deals differently from other panelists? 
What are your ideal investor background and what traits are best and worst in your investors?
What is happening in realty and crowd funding?
How do you get dealflow to stay competitive?
SPEAKERS: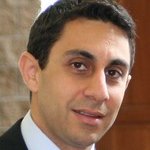 Founder & CEO, CrowdSettlements
Founder/CEO of CrowdSettlements, a crowd platform for specialty finance products. Managing Partner of Naneva Capital, an alternative investment vehicle focused mainly on high yield debt. Prior to Naneva, ran a proprietary trading group as head trader and risk manager for a division of Sungard Data Systems. Philanthropically active in several organizations in Miami,FL and Detroit,MI. David Holds a series 7,24,55,63 , insurance license, and is a member of CAIA (Chartered Alternative Investments Analyst). Graduate with Honors from Tulane University. Resides on Miami Beach with his wife and 3 children.
Founder, Crowdfund Academy & Peerbackers
Sally Outlaw is co-founder and CEO of peerbackers and Crowdcast Network. peerbackers is a crowdfunding website for entrepreneurs and innovators, and Crowdcast Network is a web-based media platform that showcases the profiles of privately held companies raising investment capital. It is also one of the premier providers of informative programming from the world of equity crowdfunding. Crowdcast segments can be seen on key financial websites across the web such as Reuters and Market Watch.
She is a seasoned entrepreneur having run her own businesses for the last twenty five years. Her media and business ventures took her across the globe – including ten years of conducting business in Russia where she started and managed several successful companies. As president of Infinity Productions, she managed Russian-based operations including producing television programming for NBC, The Discovery Channel, and PBS as well as staging concert tours, exporting Russian goods, and establishing the first ever cultivated cranberry operation within the former Soviet Union. Her motto is if she can conduct business successfully in Russia – she can do it anywhere!
Since turning her interests back to the United States, Sally has served as the President of Next Wave Productions producing the television series The Next Wave with Leonard Nimoy, devoted to exploring innovative technologies for start-ups and established companies. She was also head of Blaze Realty Group, a real estate and property management firm based in North Carolina, which she grew to be the largest property management firm in the county.
After years of being an entrepreneur, Sally decided her biggest passion is actually helping others with their start-ups. Having walked in the shoes of business owners looking for funding – pitching friends, family and total strangers for start-up capital – she understood the difficulties of raising seed money. So in 2010, she co-founded peerbackers.com to help entrepreneurs and innovators raise capital to address this difficult financing issue. Her role with peerbackers not only includes running the day to day operations of the venture but also includes being a speaker and presenter on the topic of small business financing at various universities, business incubators, and entrepreneurial events. She has been a repeated source on the topic of crowd funding for media outlets such as The Wall Street Journal, Entrepreneur Magazine, and Dow Jones, among others.
Co-founder, IndieAngels
Christopher has over 15 years of executive-level experience in Commercial / Residential Finance, Private Equity & Structured Finance. The rare combination of his passion for education and entrepreneurial attitude has given him a unique opportunity to successfully develop and implement innovative business ventures.
Christopher started his career in finance at a large lender where soon rose to the top of the company and was managing over 540 brokers. To embrace his passion for development and entrepreneurism he opened First Republic Residential Investments, a Correspondent Mortgage Lender originating over $50mm in residential and Commerical mortgages annually.
Christopher saw the signs of the pending crisis and closed his lender then went to work for Fannie Mae as an REO Asset Manager and then on to lead the FDIC Division at Prescient Asset Management. While at Prescient, Christopher led a team of 35 Asset managers and 120 bank closing personnel. During his tenure Christopher and his team closed 153 Banks and managed the disposition of over 23,000 REO assets with a combined value of over $2 billion.
In 2010, Christopher decided to fulfill a life long ambition to study abroad and moved to France, where he studied fine art photography. While in Paris, Christopher could not help but notice the U.S. housing crisis unraveling and unveiling an immense opportunity. He returned to the U.S. & created US Residential Asset Fund to capitalize on opportunities in the market.
Christopher is passionate about Real Estate, Crowd funding & Social media and regularly speaks at events & works with companies, individuals & charities to best position them to succeed.
In 2013 Christopher created indieAngels.com a member managed title II crowd funding portal to capitalize on the opportunities made possible by the passing of the JOBs Act. 
Co-Founder & CEO, GroundBreaker
GroundBreaker is the first disintermediated real estate crowdfunding marketplace. It connects entrepreneurs directly with investors. Before founding GroundBreaker, Joey spent his career fundraising for institutional real estate owners on Wall Street. Joey secured over $6 Billion in real estate financings while at CBRE, issued over $8 Billion in real estate securitizations while at Morgan Stanley and collaborated on $435 Million of mixed-use developments while at ZOM. Joey experienced the painful and tedious process of private fundraising when he founded Byron Partners, a small balance real estate investment firm.
Joey's education includes Cornell (in Business) and Columbia University (Masters with Distinction, in Real Estate). Joey played water polo for Cornell and Columbia and gets super stoked about extreme sports and meditation.
VC and Angel Panel - 
MODERATOR:
Stash Jacobs
Shareholder, Greenberg Traurig
Stanley "Stash" Jacobs, Jr. is a corporate and securities attorney based in the Fort Lauderdale office of the international law firm Greenberg Traurig, P.A. Stash works with investors and entrepreneurs in a wide variety of transactional matters, including venture capital and private equity transactions, mergers and acquisitions, joint ventures and general business law. Stash regularly counsels established and emerging companies, entrepreneurs and investors in a variety of different industries, including technology, healthcare, alternative energy & clean-tech, financial services, telecommunications, consumer products, education and transportation. Stash serves on the Board of Directors and Executive Committee of the Florida Venture Forum and is a frequent author and lecturer on venture capital and other corporate transactions.
SPEAKERS:
Ricardo Weisz, Miami Innovation Fund
Richard Weisz is a versatile executive expert in finance, marketing, start-ups, content, brand development, licensing and marketing of products and services and has successfully headed various ventures. During his tenure with The Walt Disney Company he launched operations in multiple countries, was a Zone VP and GM, and headed a Latin American SBU. He is an early stage investor and syndicator of projects. He has held a number of board positions, including Ogangi Corp., Consult A Doctor, NIP/The Winner's Circle, Miami Innovation Fund, and New World Angels. He has served as an adviser and judge in several competitions and conferences including The Miami Herald, Americas Venture Capital Conference and eMerge Americas. He is a graduate of Babson College and is an avid diver.
James C. Holmes III, Founder & Managing Director, Caerus Ventures 
James Holmes has seven years of experience in finance and principle investing. Mr. Holmes specializes in real estate, technology and technology enabled services. Currently, Mr. Holmes is a Managing Director at Caerus Ventures a West Palm Beach based venture capital firm. Mr. Holmes is responsible for sourcing new investments and is a member of the Caerus Ventures investment committee. Prior to Caerus Ventures, Mr. Holmes was an active angel investor involved in the investment and advisory of several technology-based startup companies ranging from next generation lighting technology to consumer products to proprietary software development. While at Palm Beach Gardens based Ram Realty Services, Mr. Holmes was involved in the development of upwards of $200 Million of mixed-use real estate throughout the southeast United States and assisted in the allocation of capital in a $250 Million private equity fund that focused on real estate development and acquisition. 
Mr. Holmes received a B.S. degree in Finance in 2007 from The Richard T. Farmer School of Business at Miami University. 
Mr. Holmes currently serves on the Board of Advisors to Enlightened Technologies (Clicktivated Video) and serves on the Board of Directors for Dash Software LLC.
Rhys Williams, President, New World Angels
Rhys L. Williams is the president of the New World Angels, which he co-founded in December of 2003. Since 2005, the group of 35 accredited investors has made nine investments in South Florida-based companies, mainly in the tech space. Investments of $500K are made in financing rounds that generally total between $500K and $3MM. The fund also has made nine follow-on investments in some of those companies.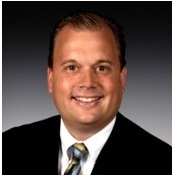 Timothy Cartwright
Chairman, Tamiami Angel Fund Tamiami Angel Fund
Timothy J. Cartwright is Chairman of the Tamiami Angel Fund I, LLC., SW Florida's first Angel Fund. Mr. Cartwright also serves as President of the Gulf Coast Venture Forum, a non-profit Angel Investment Network serving Southwest Florida with two chapters located in Naples and Sarasota. Tim is the Managing Director of Compass Advisory Group, LLC, a firm he founded in 2003. Compass Advisory Group, a subsidiary of Fifth Avenue Advisors, is a merger and acquisition consultancy that completes business transactions and corporate restructurings for middle market companies. Prior, he co-founded By-Products Interactive, an electronic trading, market research and publishing company; and Benchmark Solutions, a supply chain consulting company. He began his career working with middle market companies at Arthur Andersen with a specialty in enterprise software solutions. Mr. Cartwright earned his MBA degree from J. L. Kellogg School of Management at Northwestern University and his undergraduate Economics degree from the University of Wisconsin. In SW Florida, his Board positions include the Economic Development Council of Collier County, Southwest Florida Regional Technology Parrtnership and the Northwestern Alumni Club of Naples. Additionally, he serves as a member of BioFlorida's SW Florida chapter organzing committee. At the state level, Mr. Cartwright serves as a Director for the Florida Economic Development Council, as a judge for ITFlorida's annual statewide awards program and as a member of the Selection Committee for the Florida Venture Forum's Early Stage Venture Capital Conference.

Jordan Levy
General Partner at SoftBank Capital NY 
Jordan Levy is an experienced operating executive with an expertise in sales and marketing. He has led two lasting billion dollar technology companies to successful exits and he is a seasoned venture capitalist who has operated three venture funds where he has realized upper quartile returns. Mr. Levy is a Managing General Partner of Seed Capital Partners, an early stage technology venture fund which he co-founded in 1999 with Ron Schreiber. He currently serves as a Director of CompanyDNA, GT3, The NewsMarket, SilverCarrrot, CoKem International, and XOsoft. In 1990, Mr. Levy and Mr. Schreiber founded Upgrade Corporation, the first technology customer relationship outsourcing company. Mr. Levy served as the company's President and Co-CEO with an emphasis on sales, marketing, and all customer-facing activities. The company's customers included 80% of U.S. software vendors and it grew from $0 to $65 million in profitable revenue.
 Alan McGlade  
Managing Director, Digital Entertainment Ventures  
Alan McGlade is a founder and Managing Director of DEV. He is a current advisor and investor in several media companies and a member of the ARC Angel Fund. Mr. McGlade has over two decades of experience in taking companies from early conceptual stage to significant market player in television, and digital media with an emphasis on music.  
For the last nine years Mr. McGlade was the Chief Executive and a member of the Board of Directors of MediaNet. The company powered music and media delivery in five territories in the US and Europe for many of the best known names in the business including AOL, Yahoo, HMV, Virgin, Samsung, Tesco, MTV, Microsoft's Zune and Google.  
Prior to running MediaNet, Mr. McGlade worked at MTV Networks. He joined the company after selling them the contactive music video channel, Video Jukebox Network (The Box), where he served as CEO for five years.  
Prior to his tenure at The Box, Mr. McGlade was the president of StarNet, which provided targeted cable marketing using a national satellite delivery system. Before that McGlade was the founder and president of Adlink, the largest cable advertising interconnect in the country.  
Mr. McGlade's commentaries have appeared in Billboard, Forbes and Multichannel News, among others, and he has appeared on CNBC, CNN Business and PBS.
Antonio Sifre, Angel Investor
David J. Freschman
Managing Principal, Innovation Ventures
David J. Freschman is a Managing Principal of Innovation Capital Advisors, LLC (ICA), and a Founding Member of the ARC Angel Fund. ICA serves as the management company of Innovation Ventures, L.P. (IV) and the Delaware Innovation Fund (DIF). He served as the President and CEO of the DIF since its establishment in 1995. The DIF is a seed and early stage venture capital fund that focuses on entrepreneurial ventures in the Mid-Atlantic region. Mr. Freschman has been responsible for all aspects of IV's and the DIF's management since its inception, including the business strategy, fiscal and operational management, raising investment capital, and evaluating all investment opportunities and portfolio company management. 
Mr. Freschman is active in the venture and entrepreneurial communities, sits on a number of Boards, and has been a lecturer on such topics at The White House Conference on Small Business, The Wharton School of the University of Pennsylvania, Temple University, the University of Delaware, Goldey-Beacom College, and Loyola College in Baltimore. He is the creator and founder of Early Stage East – the premier early stage venture capital fair on the East Coast. In 2001, Mr. Freschman was appointed by Gov. Ruth Ann Minner to chair the venture capital study of the state's Strategic Economic Council. Mr. Freschman was appointed and served a three-year term representing New Castle County, Delaware on the Small Business Advisory Council of the Federal Reserve Bank of Philadelphia through 2002. 
Prior to establishing the DIF, Mr. Freschman was responsible for the formation of the corporate finance advisory division of McBride Shopa and Company, one of the largest certified public accounting and consulting firms in Delaware. Mr. Freschman began his career with the Enterprise Group of the Philadelphia office of Arthur Andersen, LLP, from 1984 through 1989. Mr. Freschman graduated with honors with an MBA from Loyola College of Maryland and cum laude from the University of Delaware with a B.S. in accounting, where he was a John B. Lynch Scholar. He is also a member of Beta Gamma Sigma – the National Honor Society.
"The Perfect Venture Conference is a powerful event for entrepreneurs to attend in order to meet, collaborate and engage in serious discussions with investors in order to achieve the goals of their enterprises and individual aspirations. An event not to miss!"
- David J. Freschman, Innovation Ventures
When & Where

Suite 4400, 333 Southeast 2nd Avenue

Miami, FL 33131


Thursday, March 20, 2014 from 2:00 PM to 6:00 PM (EDT)
Add to my calendar
Organizer
The Soho Loft Media Group
THE SOHO LOFT Media Group (www.thesoholoft.com)
The Soho Loft Media Group is a global financial media company with 3 divisions:
THE SOHO LOFT CONFERENCES organizes up to 200+ investor-focused global summits, talks and events annually.
TIMES IMPACT PUBLICATIONS produces relevant content on investing and entrepreneurship that are published and syndicated in  100+ leading online publications and growing.
VICTORIA GLOBAL Corporate Communications specializes in client Investor Relations, Public Relations, Branding and Social Media Marketing.
The Soho Loft Media Group is your global partner for your investment and business startup and growth strategies.
For additional information, please visit us at www.thesoholoft.com 
or email Donna@LDJCapital.com
Miami VC, Angel and Realty Crowdfunding Conference