MIAMI SUNSHINE TANGO FESTIVAL 2022
About this event
GOT THE WINTERTIME BLUES?? Don't stay at home waiting for spring to come…
THE MIAMI SUNSHINE TANGO FESTIVAL IS BACK !!☀️🎉🕶🏝
📣This February 25-27, 2022, YOU CAN'T MISS the sunniest tango party in the USA! Amazing teachers, musicians, and DJs including:
GUSTAVO NAVEIRA & GISELLE ANNE
Alejandra Hobert & Adrian Veredice
Paloma Berrios & Maximiliano Alvarado
+
TANGO LOVERS ORQUESTRA with H. Rey and the Grammy-winning Greco brothers
+
Some of the hottest DJs in the country - DJ Cigdem "CIKO" Tanik (NY), DJ Gabriel "HURACAN" Gaumond (Washington), DJ Trista "LA LOCA" Brophy (Tampa), DJ Alper "EL PROFESOR" Ungor (Gainesville)
+
MUCHO MORE in this weekend full of surprises and vitamin D 😉
Yes, we are back and we can't wait to see you again!!
MORE INFO AND TICKETS(classes/milongas) PURCHASE at: https://www.miamisunshinetangofestival.com/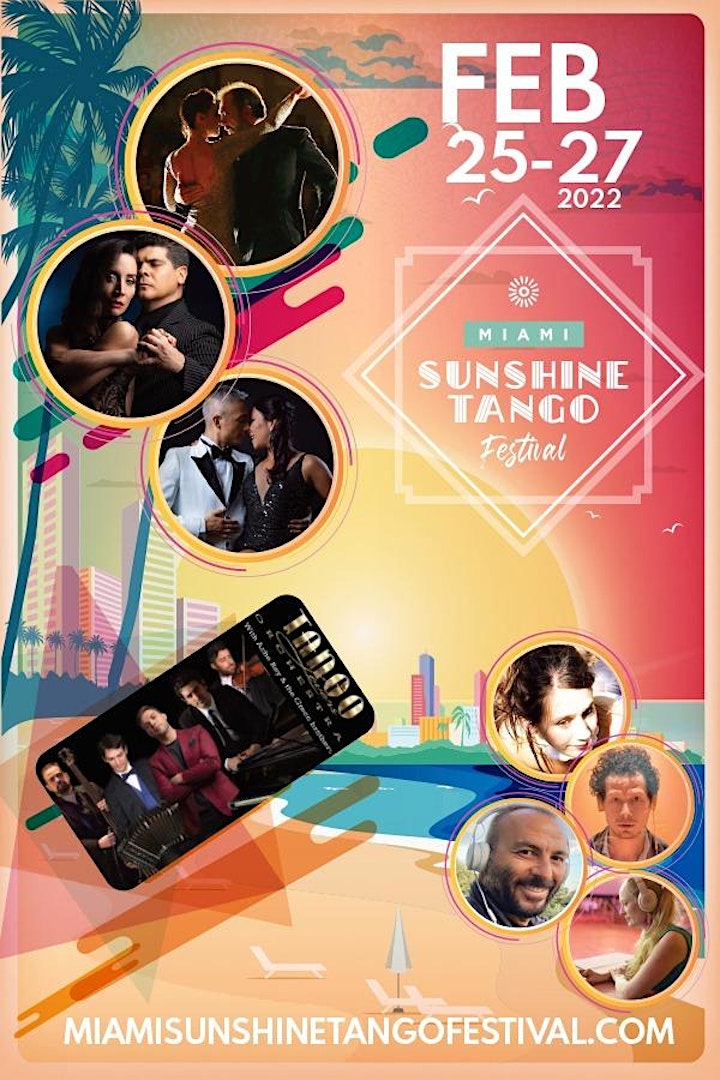 https://www.miamisunshinetangofestival.com