Description
According to Computer World, knowledge of SQL is the most in-demand skill currently in job openings, and the median salary for a position that requires SQL knowledge is $81,632. Want to know more? Most people who start learning SQL can start using it on their first day, and some become advanced users in a matter of weeks.
Want to learn SQL? This class is designed to take absolute beginners from zero to the ability to write queries with confidence, and to apply their new skills at work and in job interviews.
Takeaways
Understand how databases and data warehousing work

Learn what SQL is and how it's used to interact with databases

Become comfortable with the process of structuring data questions and translating them into SQL queries

Start writing optimized SQL queries to retrieve and analyze the data you need for your projects at work.

Get your Certificate of Completion of Edlitera's SQL Bootcamp, and showcase it on your LinkedIn profile.
What our students say
"Ciprian is everything that a great teacher should be - patient, knowledgeable, and good at explaining complicated concepts in simple terms. For the first time ever, I feel like I get programming, and I'm excited to go out and keep learning more!"
"What a fantastic class! Ciprian is an incredibly effective communicator and teacher, who really cares about his students and won't leave anyone behind. I signed up for this SQL class in order to prepare for upcoming job interviews, and I feel a lot more confident in my ability to query and analyze data."
"Awesome class, thank you! The different practice exercises were super helpful, and Ciprian was always available and prompt to answer questions both in class and in between sessions."
How our sessions work
We host these live online classes out of our office in Cambridge, MA. Guests tune in online to watch the live presentations. During the presentation, we set up a question and answer platform where participants can submit questions and have them answered. You'll be sent the webinar access information the week before the start of the course.
This online-only bootcamp has three sessions, from 6:30pm - 8.00pm EST on August 29, September 5 and September 12.
About this class
Much of the data we need to analyze is stored in databases, and SQL is a powerful tool for querying a database and retrieving the data needed. This class will go into detail on how to use SQL to insert data into a database, pull data from a variety of tables, and aggregate, process and analyze it in order to extract meaningful and valuable business insights.
Curriculum
Session 1
Of data and database

Retrieving and filtering data

Limits; sorting data
Session 2
Functions

Inserting, updating and deleting data

Grouping and aggregations
Session 3
Data redundancy and integrity

Joins

Advanced topics + Wrap-up
Prerequisites
No prior coding experience is required, but some comfort with computers is needed

Some familiarity with Excel is useful
About the instructor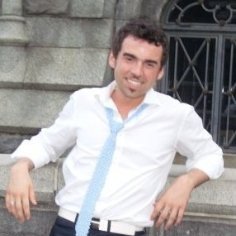 Ciprian is a co-founder and CTO at Edlitera. Before his current role, he was the CTO at Vivana, a web platform for the collaborative care of patients with autism spectrum disorders. Ciprian holds a degree in Computer Science from Harvard and has been coding for over 15 years.
Refund policy
Unfortunately, there are no refunds available for this course.
Date and Time
Location
Refund Policy