Location
New World Center
500 17th Street
Miami Beach, FL 33139
Description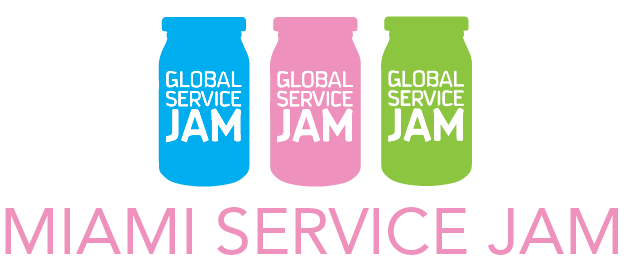 Looking to add a creative spark to your projects, team, or organization? Join a world-wide design thinking adventure and pick up new ideas and skills that will help you be more innovative.
You will learn design-based business tools and skills you can apply to your business or any project. These tools are used by Apple, Airbnb, IBM, and other top-notch companies to drive innovation, delight customers, and reduce risk and project costs. In addition to being a fun event, it is excellent professional development.
The Global Service Jam is an event where people come together in cities around the world to create and prototype new services and products that make a difference.
Jam with us at the New World Center and enjoy the gorgeous view of South Beach from our Jam space on the rooftop.

What will you learn at the Jam?
Learn how to reduce and manage the risk and costs for any project.
Learn how to quickly design a new service and get solid customer feedback.
Learn how to dramatically increase customer satisfaction.
Enhance your team-building and collaboration skills.
Experience hands-on learning and practice of design thinking and creative problem-solving skills. Build your creative confidence.
Make new friends and expand your professional and creative network.
Get your ticket today! Space is limited.
Check out videos and the event agenda:

http://contexto.co/miami-service-jam/
Follow the Global Service Jam on Social Media
#GSJam
Jam with passionate people across the world!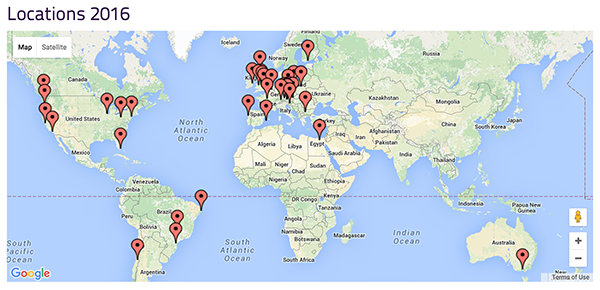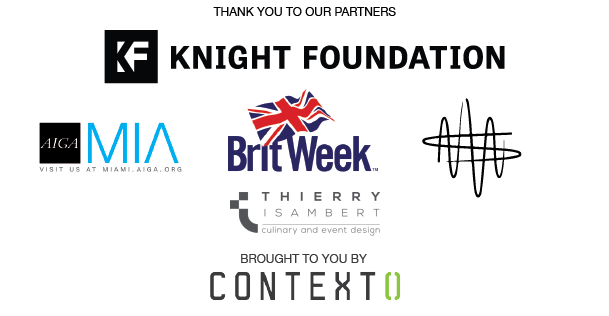 ---
FAQs
How does the Jam work?
Our Miami event will kick off at 9:00 AM on February 18th, when we will prep you for the Jam and reveal the secret global design theme. Participants have until 5:00 PM that day to publish their project prototypes on the Global Service Jam (GSJ) website and share them with the world.
Please bring your laptop, tablet, cables, etc. You will need these to take photos or videos of your projects and upload them to the GSJ websithe throughout the weekend.
For an overview of the agenda, visit:
http://contexto.co/miami-service-jam/
Who can go to the Jam?
The Jam is open to anyone who wants to meet interesting people, learn more about and practice design thinking, and build something awesome. If you are looking to add a creative spark to your team or organization, this event is for you.

Where can we eat during the Jam?
Breakfast and lunch is included with your ticket. If you have special dietary needs (e.g. gluten-free, allergies, etc.), consider bringing your own meals.

What are my parking options at the event?
There are public parking garages on 17th Street, just steps away from the New World Center, and in the vicinity of the venue. These garages offer parking at $1 per hour.
Other options to consider are car pooling or Uber / Lyft. Public transportation, biking, or walking are also an option if you live nearby.
How should I dress?
Wear something comfortable. Note that you may be using markers and glue while prototyping your project and may get a little of that on you. Dress accordingly.
Is my registration/ticket transferable?
Yes, you can transfer your ticket if you cannot make it to the Jam.
What is the refund policy?
ALL SALES ARE FINAL. Unfortunately we are not able to issue refunds.
Photography
By attending this event, you consent to having your picture taken and used for promotion of future Jam and similar community events.