About this Event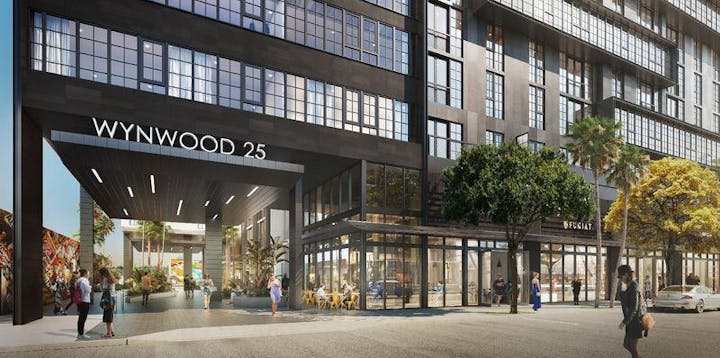 Wynwood 25 is set to open late May! Don't miss this opportunity to be on the ground floor with the individuals associated with the event.
In this edition of Miami REbuzz, we will be discussing Wynwood 25 (set to open in May), the largest and most landmark major development in Wynwood history, set to open in 2019! Our guest will be Mark Schrieber, Vice President of East End Capital (a 50-50 Wynwood 25 owner of this new development along with Related Group). He will be discussing the effects of this new development in the neighborhood, along with trends in the area and answering any questions from the moderator and audience.
Get early access and learn about this major upcoming real estate "Micro-unit" development directly from the people involved - set to open in May!
Learn about the realtor commissions for leasing apartments in Wynwood 25!
Get to meet Mark and ask questions about the upcoming development
Hear about the things that could affect you or your homebuyers
Related is known for their relationships with realtors and brokers. Don't miss the opportunity to meet the team!
Schedule 5:30 - 7:30p:
5:30p - Networking
6:00p - 5 min demo of Expetitle
6:05p - Fireside chat
6:50p - Networking
* Drinks and food (from a local Wynwood place) will be provided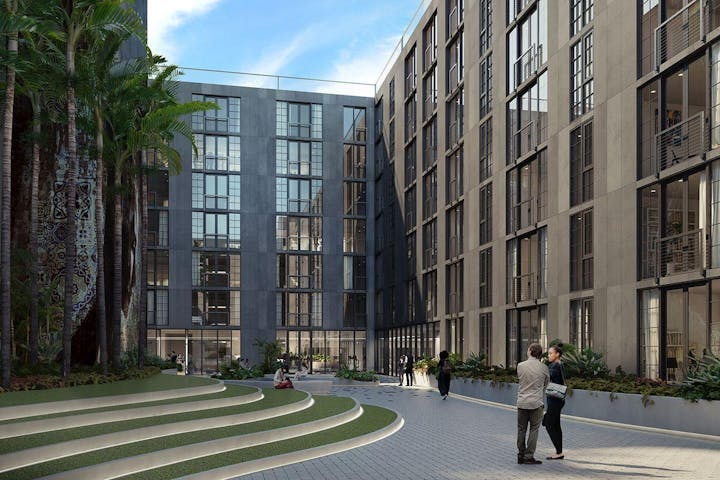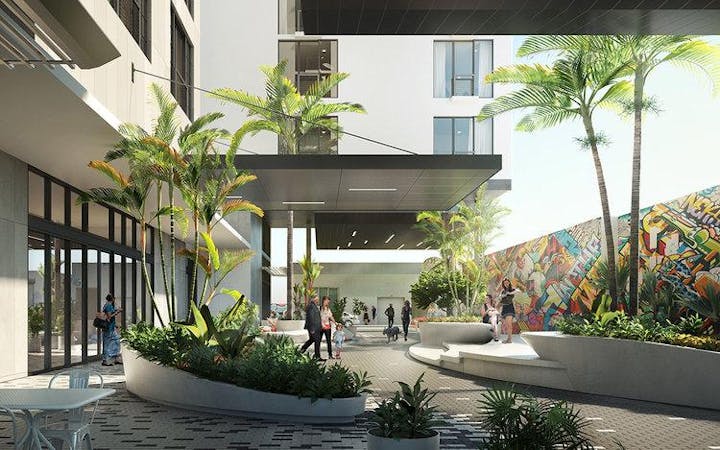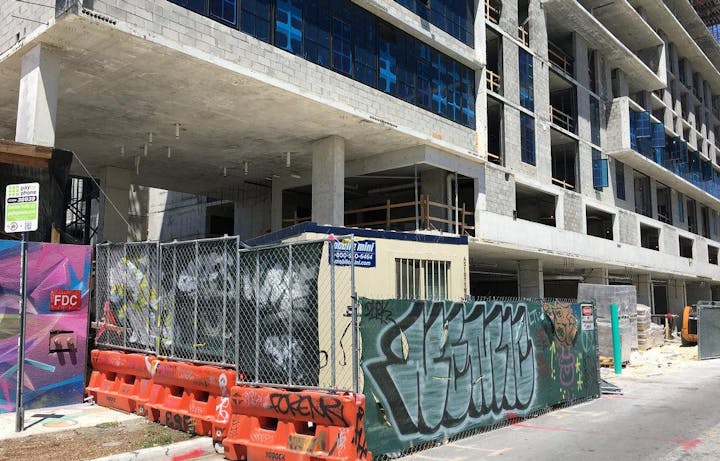 Guest Speaker: Marc Schrieber, Vice President - East End Capital
Mark is based in Miami and oversees East End's Miami efforts. Leveraging his background in finance and architecture, Mark sources new opportunities and coordinates asset management and development of the firm's projects. Mark spends a sizable amount of time supporting the continuing evolution of Wynwood, Miami into a 24/7/365 live/work/play environment. Mark earned his Master's in Real Estate from Georgetown University, a Bachelor of Architecture from the University of Miami, and is a LEED AP BD+C.
Guest Speaker: Cindy Palomo, Property Manager - Wynwood 25
Cindy Palomo began her career in property management when she was first hired as a leasing consultant in her hometown of Washington, D.C. Rising quickly through the ranks, she gained experience in the various aspects of building management, including multi-family property management, project management, customer service, investment, and development. These experiences led her to Miami, where in 2016 she began working as assistant manager at Town City Center Luxury Apartments, a property managed by TRG Management (The Related Group) in Pembroke Pines. Recently, she was promoted to property manager and has been assigned to oversee TRG Management's new luxury residence in Miami's burgeoning Wynwood district. In her short time with TRG, she has helped to develop and deliver a luxury brand that combines the highest quality service, an extremely detail oriented management team, and the finest apartment living one can find in Wynwood.
Moderator: Sean Daly, Cofounder - Expetitle
Sean Daly is a Lab Miami Ventures entrepreneur and Cofounder of Expetitle, a virtual title company based in Miami, FL. Sean has worked in the startup and tech world for over ten years. At his latest job, he was the first business-side hire and Director of Business Development at Glia ($10mm+ raised), a fast-growing tech startup in New York City focused on developing communication and collaboration technologies for the banking and insurance sector. In his role, Sean managed key relationships with multinational companies like Infosys, Salesforce, Bain & Company and others. Sean is also a Cofounder of MarHomes, a boutique real estate fund that purchases foreclosed homes in South Florida. Sean is passionate about the intersection of real estate and technology, and hopes to make Miami a real estate tech and startup powerhouse. Sean is originally from Miami, FL and studied at Villanova University.
REbuzz is a real estate speaker series for realtors, brokers and other real estate professionals. These gatherings will help real estate professionals understand the opportunities that will be created from the development; What is the goal of the project? Who is the target? How will the project affect local prices? How will it affect traffic patterns? How will the culture of the local area be maintained? Questions will come from both the moderator and the audience.
REbuzz is presented by Lab Miami Ventures, a startup studio in Wynwood, and its portfolio company, Expetitle, a virtual title company. Gatherings take place near or at the location of the upcoming development in discussion, and generally take place on a Tuesday evening.
____________________________________________________________________________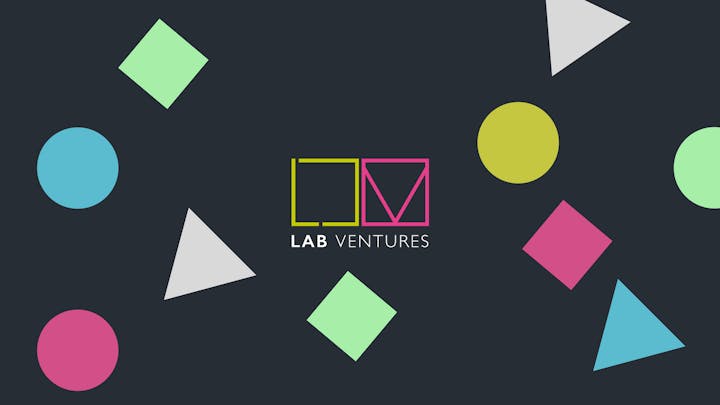 This is a Lab Miami Ventures event. Lab Ventures is a startup venture studio based in Wynwood, Miami. Lab Ventures also runs the Future of Real Estate tech summit, which is set to take place on May 14, 2019.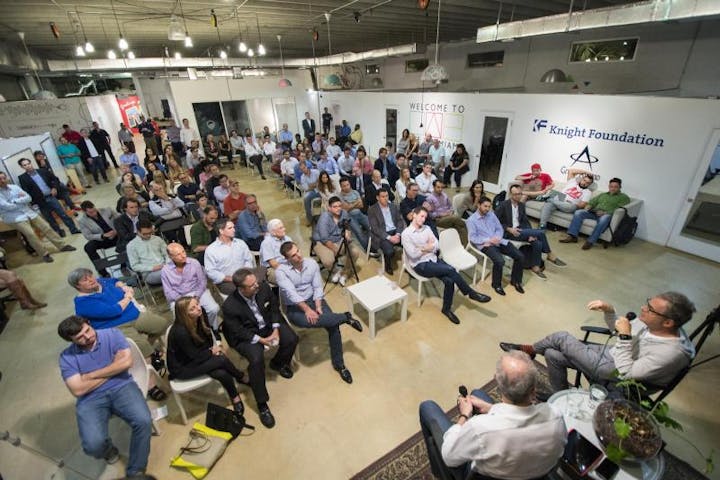 Lab Ventures Brainfood series at The Lab Miami Co-Working