Event Information
Location
Peaches School of Dance
2018 NE 155 St
North Miami Beach, FL 33162
Description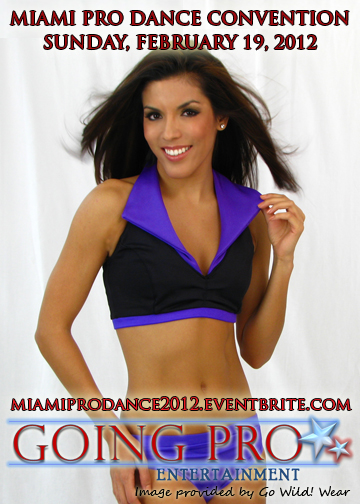 Are you a current, former or prospective professional dancer or cheerleader? Does your team need fresh choreography? Would you like to meet others in the industry or hear about audition opportunities?

Then get ready for the Miami Pro Dance Workshop in Miami, FL on Sunday, February 19, 2012!
AGENDA
** Learn choreography from elite alumni and directors
** Representing the NFL, NBA, AFL, MLS, and MLB
** Get tips from the pros on fitness, nutrition, makeup, attire and more
** Network with other performers from the east coast (and beyond!)
** Receive giveaways from sponsors including attire and cosmetics
Catch a glimpse of one of our previous Conventions!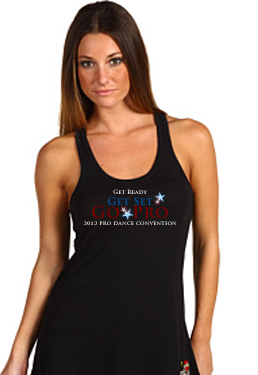 COSTS
** Morning (9:00am-12:00pm): $45 Register Now!
** Afternoon (1:00pm-4:00pm): $45 Register Now!
** Full day (9:00am-4:00pm): $79 Register Now!
** Discount: 15% off early bird registration before February 9!
** Groups: Receive one free admission with the enrollment of two full day admissions
** Refund Policy: In the event of cancellation, all fees will be refunded in full as well as discount to attend future Going Pro event. If attendee withdraws, 75% of registration fees may be refunded through 3 days prior to the event. Registrations are not refundable within 48 hours prior to the event start time.
** Event Tank Top: $26.50, available in sizes Small, Medium, Large. May purchase online to reserve your size, available in limited sizes at the event.


CHOREOGRAPHERS
Our choreographers are top alumni and directors of dance and cheer teams in the NFL, NBA, AFL, MLB and other sports leagues. They will teach 6 sidelines and 2 routines in length of 45-60 seconds, representing all major sports leagues. Read choreographer bios and view photos here!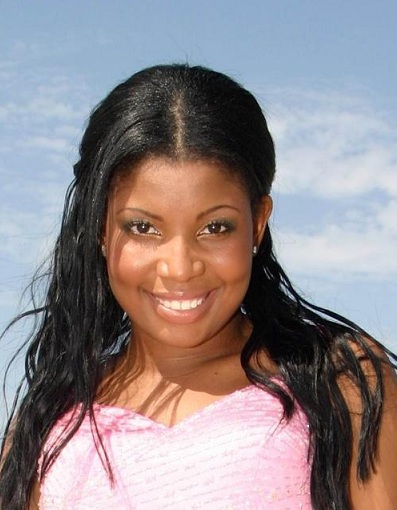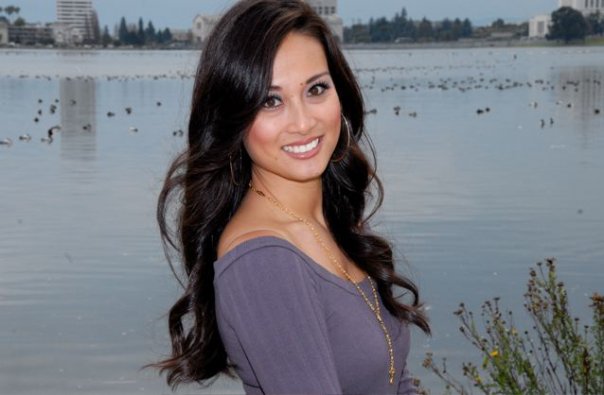 **Aubrey Aquino, NBA Dancer - Sacramento, NFL Cheerleader-Oakland and Arizona, TVReporter and Host-Miami
** Trisia Brown, NFL Cheerleader - Miami, NFL Pro Bowl Cheerleader, NFL & Pro Bowl Choreographer, Dance Studio Owner-FL
**Susie Garcia, NBA Dancer - Miami, former So You Think You Can Dance finalist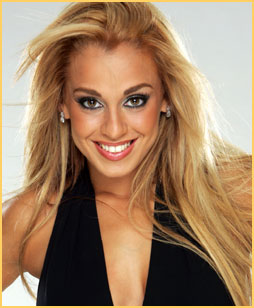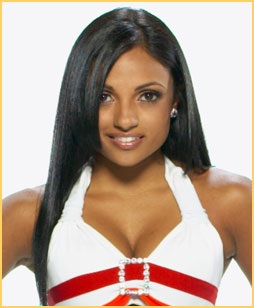 **Gina Francis, NBA Dancer - Miami, former member of Fly Khicks and finalist on MTV's ABDC
**Latasha Gray, NFL Cheerleader-Miami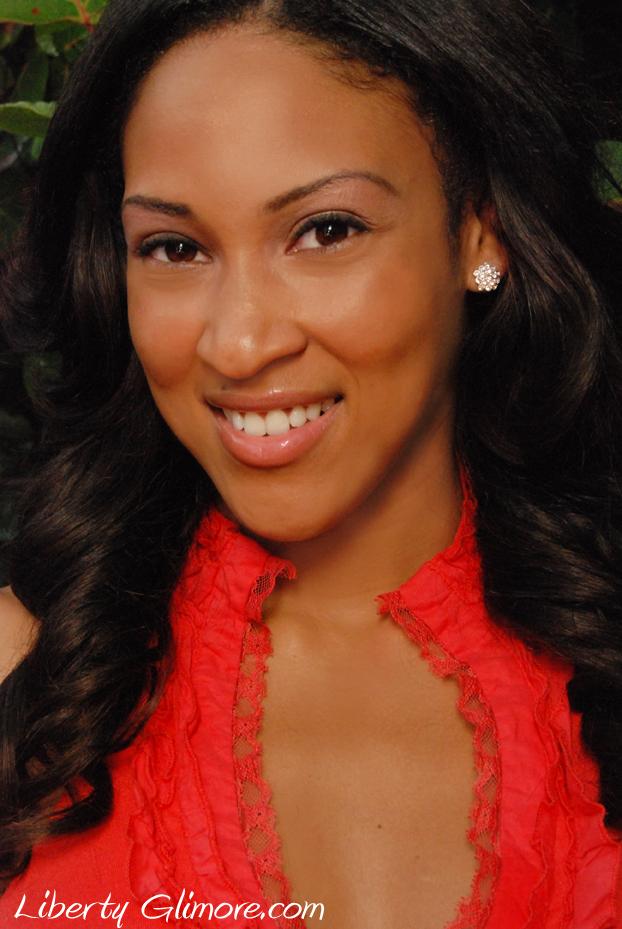 PRESENTERS
Featuring experts in the area of fitness, hair, makeup, and interview skills.
**Bootcamp warmup provided by former HEAT dancer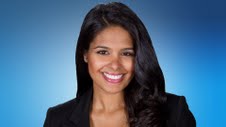 **Johanna Gomez, a local TV personality and Former HEAT and DOLPHINS cheerleader will provide invaluable interview tips on making your team.
**Check back for more fabulous presenters.
LOCATION
Peaches School of Dance
2018 NE 155 St
North Miami Beach, FL 33162
WAIVER FORM
A liability and image release form is required and will be emailed to you upon registration or may be downloaded here. Please bring it with you to the event. Participants ages 16-17 must have authorization by a parent or guardian.F
CONTACT EVENT DIRECTORS
FACEBOOK EMAIL
---
We would like to thank our sponsors! Meet representatives and receive door prizes from the following companies!
GO WILD! WEAR BY ANGELA KING DESIGNS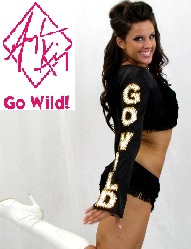 Go Wild! Wear by Angela King Designs is your premier source for today's hottest styles in professional cheerleading and dance. Whether you are looking for audition outfits, rehearsal wear, a performance costume, or accessories, AKD's Go Wild! collection includes the most sought after designs in the industry. Select from a wide range of fabrics including solids, sparkle and sequins, and embellish with rhinestones, logowork, embroidery and more. Their unique designs and 20 year history in the pro-cheerleading industry includes major brands in the NFL, NBA, NHL, UFL, and beyond. Service is top notch, with alumni pro cheerleaders representing multiple major markets in the United States, Canada, United Kingdom and other international territories. Don't wait! Now's the time to experience perfection. Visit www.gowildwear.com.
SCIENCE CHEERLEADER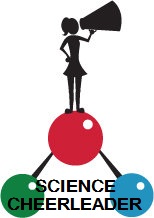 Darlene Cavalier is a Philadelphia NBA alumni dancer who founded the Science Cheerleader to unite the citizen's desire to be heard and valued, the scientist's growing interest in the public's involvement, and government's need to garner public support. The Science Cheerleader features cheerleaders and dancers who work in or study science, math, engineering, health and other related fields. Launched in 2010, the Science Cheerleaders performance team has rocked the industry with live performances, ground breaking online videos and even shattered a world record! In 2012, the Science Cheerleaders will perform in the Bay Area, Dallas, Washington, DC and other cities across the United States. Submit your application to join the performance team by visiting www.sciencecheerleader.com.
GOING PRO ENTERTAINMENT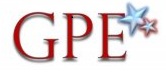 Going Pro Entertainment is the premier resource for professional cheerleading and dance services. Developed by former pro dancers from all United States sports leagues, GPE provides exclusive services in audition coaching, team consulting and choreography, and alumni talent management. GPE events feature choreography and mentorship by Pro Cheer All Stars in multiple cities, including Phoenix, Los Angeles, Reno, Denver, Kansas City, Chicago, St Louis, Omaha, Oklahoma City, Houston, Atlanta, Indianapolis, Cincinnati, Minneapolis/St Paul, New York, Philadelphia, Baltimore, Washington DC, Virginia Beach, Charlotte (NC), Miami, and Orlando. Visit www.goingproentertainment.com orwww.procheerallstars.eventbrite.com.
---
Aubrey Aquino was born and raised in the Bay Area, California, and earned her B.S. in Broadcast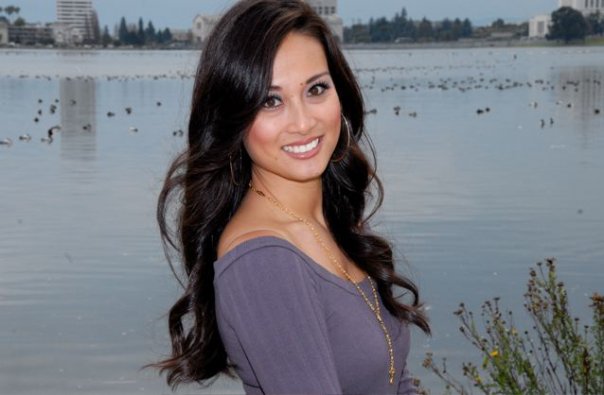 Journalism from San Jose State University. Aubrey is a TV Reporter and Host. She is the creator and host of On the Flipside, and in Miami, Florida, her entertainment and lifestyle feature segments have been seen on Deco Drive/WSVN. Her other television projects include work with HEAT TV, The Welcome Channel and Comcast, plus she's lent her talents to E! News, Fox Sports Net and AOL.com. Over the years, she's interviewed many well-known celebrities like Hugh Jackman, Meryl Streep, Miley Cyrus, John Travolta, P. Diddy, Billy Bob Thorton, Forest Whitaker, Shaquille O'Neal, Patrick Dempsey, Serena Williams, Paris Hilton, Eva Mendes, Ne-Yo, Ludacris, Dwayne "The Rock" Johnson, Carmen Electra and Steven Tyler. In fall 2009, Aubrey decided to combine her love of hip hop with her media savvy skills to go into artist management and she represents rappers Jae Millz and Vado. An exciting accomplishment Aubrey boasts is her experience dancing for three professional sports teams. Most notably, she was a member of the Oakland Raiderettes. In her two seasons with "Football's Fabulous Females," Aubrey was featured in the Raiderettes calendars, and her experience even landed her in the video game NFL 2K3. She also had a stint with another NFL team, the Arizona Cardinals Cheerleaders. However, her first Pro Dance experience was in the NBA, as a proud member of the Sacramento Kings "FastBreak" dance team. Aubrey is also a published author, contributing her writing skills and knowledge about the world of Pro Cheer and Dance, in The Ultimate Guide to Becoming a Pro Cheerleader.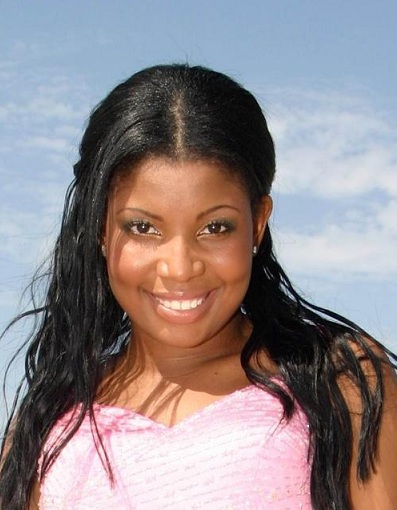 Trisia Brown has nine years combined professional dance experience as an NFL cheerleader and choreographer in Miami, where she was a four-year cheerleader and two-year captain. She was chosen as the 2004 ProBowl representative, appeared in four swimsuit calendars, and traveled to the Bahamas, Mexico, London and France performing as a member of their elite Show Team. From 2005-2009 Trisia was the choreographer for the NFL in Miami, and in 2010 was chosen as the head choreographer for the Pro Bowl Cheerleaders. She has over 20 years of dance and choreography experience in all disciplines and is currently the owner of a dance training school "The Studio" in Miami.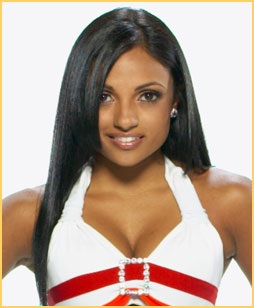 Gina Francis started her professional dance career touring with Tremaine Dance Conventions as an assistant and then ventured on to becoming a Miami Heat Dancer from 2004-2008. After ending an incredible 4 years with the organization, she decided to open a dance studio called Studio 61 in Cooper City, FL. In 2009, she and some fellow Heat Dancers created a crew called "Fly Khicks" and were featured on MTV's America's Best Dance Crew Season 3. In 2010, she was chosen by the NBA to be a solo performer/choreographer for a Chinese Dance Reality TV show called "NBA Tsingtao Dance Passion" which filmed in several cities throughout China. After a successful run on this show, she was also asked to choreograph a routine for the top 10 winners of that show at the China Games in Beijing and Ghangzhou, China in October of 2010. Gina is currently spending her talents choreographing and teaching for her competitive dance company at Studio 61, choreographing for a competitive high school dance team and working as a guest choreographer for the Miami Heat Dancers.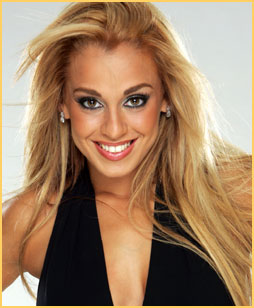 Susie Garcia was born and raised in Miami, Florida and earned her B.F.A in Dance from New World School of the Arts/ University of Florida. While attending school she was chosen to be part of the Miami Heat Dancers, where she danced and choreographed for 6 years (2002-2008) she eagerly holds a Championship ring. She then became assistant choreographer for the Marlin Mermaids in 2004. Susie Garcia always loved the stage and live performances; she has performed with various artist such as Kanye West, Jamie Foxx, Pitbull, Ne-Yo, Will Smith, Daddy Yankee, Chayanne, Chino Y Nacho and more. Susie also toured with Shakira in her "Oral Fixation" Tour. Apart from the American industry she is also very involved in the Latin market as well. She has been assistant choreographer for various award shows and events, including Latin Grammys, Premio Lo Nuestro & Alma Awards. Susie was also on Fox hit T.V show "So You Think You Can Dance" where she was Top 20 in season 4. In her most recent accomplishment she had the opportunity to work with Mia Michaels and Director Adamm Shankman in the movie "Rock of Ages" releasing in the summer of 2012. Susie is now proud owner/Artistic Director of her own dance studio, Show Stopper Studio, where she directs her own company and choreographs. The Heat organization holds a special place in Susie's heart as she continues to guest choreograph for the Miami Heat Dancers.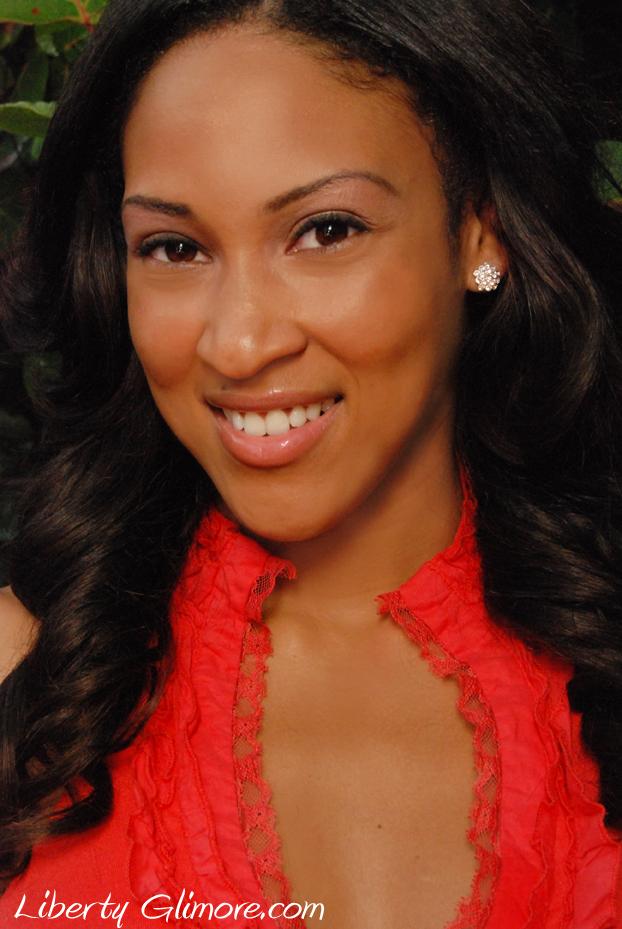 Latasha Gray's journey as a dancer began at the tender age of 3 under the artistic direction of Mrs. Dianne Maroney-Grigsby. In 1991, this rising dance star landed her first major performance at the "State Farm Bayou Classic" with the World-Famed Tiger Marching Band. Amidst thousands of adoring fans, LaTasha exemplified the poise and confidence that would lead to performing with the Orchesis Dance Company as an elementary student. As LaTasha approached middle school, her journey continued as the youngest member of the Dynamic DuMaine Dancers at Grambling Laboratory High School. During this period, she served as captain for two years and was recognized as an All-American by the National Dance Association for 6 years. Bound for success and with a heart of determination, she resumed her dance career at "The Place Where Everybody Is Somebody- Grambling State University." While attending Grambling State University as an accounting major, she cultivated a lifetime of experiences. Her most noted campus involvement was the Orchesis Dance Company. While being a member of this organization, she served as captain in 2005-2006. Gray's travels exposed her to a new avenue of professionalism. She witnessed the excitement of professional dance and prepared to take her career to the next level. Upon graduation, La Tasha relocated to South Florida to start a career in marketing/sales with a major confection company. In April 2007, LaTasha's world began to suddenly change. She attended the Miami Dolphins Cheerleaders preparatory class for aspiring cheerleaders. In this class, she was the only one selected to advance to the semi-final round without participating in the preliminaries. After weeks of hard work and dedication, she was finally selected as one of the fabulous Miami Dolphins Cheerleaders. For the 2008-2009 football season, she was named Captain and Miss October 2008/Miss September 2010 for the MDC calendar. Latasha is now a Registered Nurse in Miami, FL.
ADD YOUR BUSINESS HERE
Add your business here! Contact us for sponsorship opportunities starting at $35.00.
Date and Time
Location
Peaches School of Dance
2018 NE 155 St
North Miami Beach, FL 33162