Location
Granada Presbyterian Church
950 University Drive
Coral Gables, FL 33134
This two day Pastors' Gathering will be a celebration of Hispanic Heritage & Churches the first night, followed by a City Lab in the AM.
About this event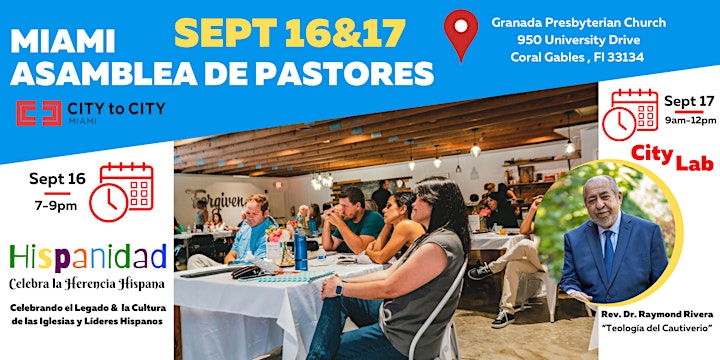 Esta Asamblea de Pastores de dos días será una Celebración de la Herencia Hispana y las Iglesias la primera noche, seguida por un Laboratorio en la mañana siguiente sobre la Teología del Cautiverio.
Sept 16th 7-9pm - Hispanic Heritage Celebration
We will be Celebrating the Legacy & Culture of Hispanic Churches and Leaders.
———————
Celebraremos el legado y la cultura de las iglesias y líderes hispanos.
Sept 17th 9am-12pm - City Lab with Rev. Dr. Raymond Rivera :
Liberty to the Captives: Our Call to Minister in a Captive World
———————-
Libertad para los Cautivos: Nuestro Llamado a Ministrar en un Mundo Cautivo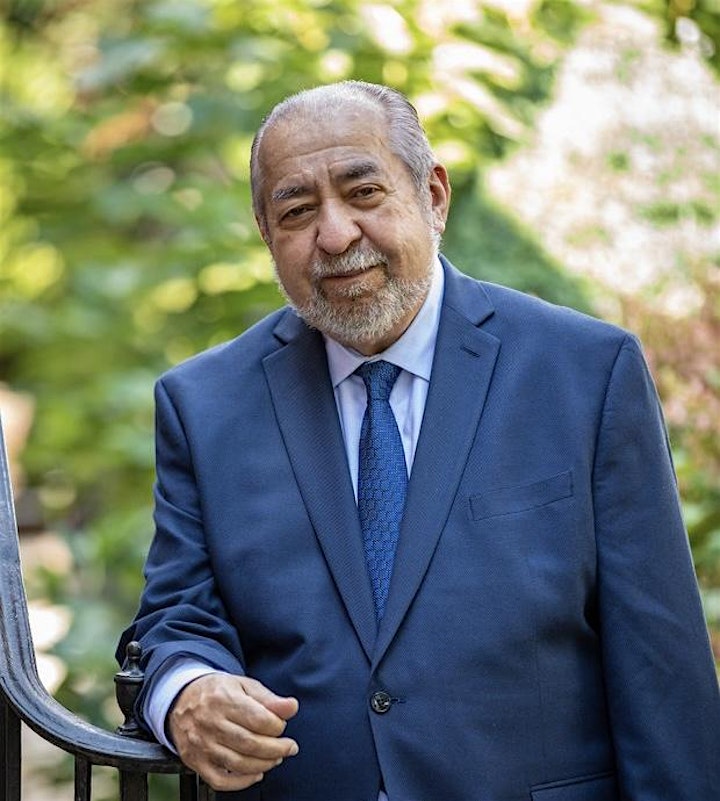 Longtime pastor Raymond Rivera's testimony of a life completely turned around — from gang member to RCA pastor — underscores his powerful message.
Full of practical advice about how holistic community-based ministry can bring transformation, healing, and liberation from captivity, Liberty to the Captives encourages Christians to respond to God's call by ministering wherever God has placed them. Based on over forty-five years of pastoring inner-city churches, Rivera's inspiring vision challenges all Christians to think again about how their faith should lead to social action and defense of society's most vulnerable people.
————————————
El testimonio del Pastor Raymond Rivera de una vida completamente cambiada —de miembro de una pandilla a pastor de la RCA— subraya su poderoso mensaje.
Lleno de consejos prácticos sobre cómo el ministerio holístico basado en la comunidad puede traer transformación, sanidad y liberación del cautiverio, Libertad para los Cautivos alienta a los cristianos a responder al llamado de Dios ministrando dondequiera que Dios los haya colocado. Basada en más de cuarenta y cinco años de pastoreo de iglesias en barrios marginales, la visión inspiradora de Rivera desafía a todos los cristianos a pensar de nuevo en cómo su fe debe conducir a la acción social y la defensa de las personas más vulnerables de la sociedad.