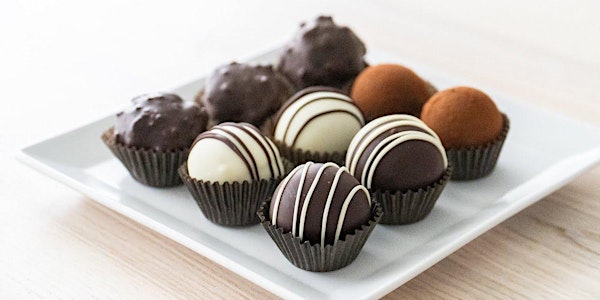 Miami Chocolate Festival
IT'S THE ALL ABOUT CHOCOLATE FESTIVAL
When and where
Location
DOWNTOWN CORAL GABLES 355 Alhambra Circle Coral Gables, Fl. 33134 Coral Gables, FL 33134
About this event
The Miami Chocolate Festival is SERIOUS about chocolate. We offer 40 chocolate stations with most every kind of chocolate imaginable. This is the festival where the chocolate lover comes to TRY & BUY fine chocolate, be it dark chocolate, white chocolate, milk chocolate, chocolate bars, infused chocolate truffles with rum, amaretto, chocolate wine & spirits, and even more chocolate products such as chocolate pretzels, chocolate dipped chips, and more chocolate.
NO ONE HAS MORE CHOCOLATE THAN THE MIAMI CHOCOLATE FESTIVAL
The Miami Chocolate Festival is part of "THE BIG ONE" The Coral Gables Festival of the Arts. The overall festival has 10 events taking place at the same location. Most of the festival is free to attend and open Saturday & Sunday from 10am to 6pm
We offer 3 ticket options:
The Chocoholic - $39 and 20 free samples
The Chocolate Lover - $29 and 10 free samples
The Chocolate Buyer - $19 no samples, this option is for those that know what they want and come to the festival to buy their chocolate.
No refunds for any reason
NOTE - BELOW IS A PARTIAL LIST OF ALL CHOCOLATES, OR VISIT OUR WEBSITE FOR A COMPLETE LIST WWW.MIAMICHOCOLATEFESTIVAL.COM
Dark Chocolate Truffles
Dark Chocolate Vanilla Cream
Dark Chocolate Sea Salt Caramel
Dark Chocolate Break Ups
White Choclate Rasberry Cheescake Truffles
White Choclate Key Lime Dessert Truffles
White Choclate Mint Dessert Truffles
Dark Chocolate Raspberry Truffles
HAZELNUT Dessert Truffles
Dark Chocolate Key Lime Dessert Truffles
Dark Chocolate Orange Dessert Truffles
Dark Chocolate Espresso Coffee Bean
Milk Chocolate Caramels
White Choclate Break Ups
Chocolate Banana Dessert Truffles
Yogurt Dried Cranberries
Chocolate Mint Patty
Pumpkin Spice Bark
Chocolate Fudge
Dark Chocolate Almond Toffee & Graham Clusters
Vanilla Almond & Toffee Graham Clusters
Champagne & Strawberries
Dark Chocolate Espresso Bean Coffee & Cream
Tiramisu Cordials