Looking to invest in NFTs & digital memorabilia recorded to the blockchain? Looking to launch your own creator, influencer NFT?
About this event
Grit Daily News in conjunction with partner media outlets at BlockTelegraph, True Hollywood Talk, Influencive, Disrupt, Action & Ambition, and more join to bring an enterprise audience and industry speakers together for a high-quality conference on NFTs.
Looking to launch your own creator, influencer NFT?
Looking to invest in NFTs & digital memorabilia recorded to the blockchain?
Hear from the designers, makers, enterprise executives, and financial experts in this space, with questions from expert media personalities.
What to Expect:
More than 300 Attendees
20 + Speakers
Blockchain Startups Show
NFT and Art Exhibition
$500K Diamond + NFT Auction
VIP Brunch, VIP Dinner and After-Party
Who Should Attend:
Enterprise executives, creators, influencers, and if you consider yourself to be a "top name in blockchain" finance.
Guest Speakers:

Jordan French | Co-Founder & Executive Editor at BlockTelegraph and Grit Daily, Co-Founder at ViciNFT, investor of 40+ early stage startups through 2021.
Opener Keynote by Gary Vaynerchuk & Andy Krainak | President at Veefriends; entrepreneurial duo.
Jon Fisher | Co-Founder at ViciNFT, Silicon Valley entrepreneur, investor, author, speaker, philanthropist and inventor.
Bill Gladstone | Literary agent to the stars & co-founder at ViciNFT.
Rachel Wolfson| Journalist, Reporter at Cointelegraph, Blockchain Analyst, Author, Public Speaker.
Tatiana Koffman | Forbes Columnist, CIO Koffman Capital
Maria Lobanova | CEO Interstellar Digital, crypto investor, journalist contributor to top industry media.
Ryan Walker | Founder of TSMA, The Social Media Agency, Actor: Faculty, Stateside, Suburgatory, Blue Eyes, America 2.0.
Wayne Scot Lukas | American fashion consultant, known for Janet Jackson's outfit the night of the 2004 Super Bowl.
And many more!
Run of Show:
09:00 AM
Red Carpet Photography, Meet-and-Greet for Speakers and Media, and Attendee Networking Reception and Opening Remarks.
09:00 AM - 10:15 AM | Brunch & Books
Showcasing 3 of the Most Famous Authors in the Industry, Top NFT Artists & Meet Miami's Best Startups.
10:30 AM - 10:50 AM |City of Miami Adopting Crypto: What are the Perspectives?
11:00 AM - 11:20 AM | It's Ain't Much, but it's Honest Work: Cryptocurrency and NFT Farming and What Do You Need to Know About It
11:30 AM - 11:50 PM | DeFi: The Best Protocol, Use Cases and Forecasts
12:00 PM - 12:20 PM | Regulations in Crypto: What to Expect
12:30 PM - 12:50 PM | Tokenization of the Real Assets: Pros and Cons
01:00 PM - 1:20 PM | Tools and Platforms for Traders: Where to Get Inspiration
01:30 PM - 01:50 PM | Where to invest in crypto space: NFT, Coins, Wealth Management Platforms and Funds
02:00 PM - 02:20 PM | Earning on Mining: Advantages and Pitfalls
02:30 PM - 02:50 PM | High Flyers? What Gets NFT Prices into the Millions? Best Blockchain for NFT and What the Future Brings.
03:00 PM - 03:45 PM | Startup Pitch Competition
3:45 PM - 04:00 PM | Intermission
04:00 PM - 04:20 PM | $500K Diamond + NFT Auction
04:20 PM - 05:00 PM | Pitch Competition Winner Announcement, Closing Remarks & NFT Toast
06:30 PM - 08:00 PM | VIP Dinner
Wine & Dine at Miami's Best Italian Mediterranean Restaurant, Gianni's.
10:00 PM - 01:00 AM | VIP After-Party
Join us for a spectacular night with a special guest music performer.
Event Sponsors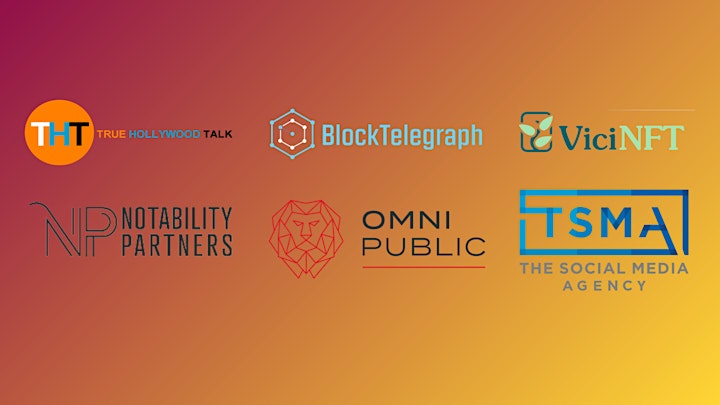 For media, partnerships, startups wanting to pitch and or to be a panelist, contact Daniela@gritdaily.com