About this Event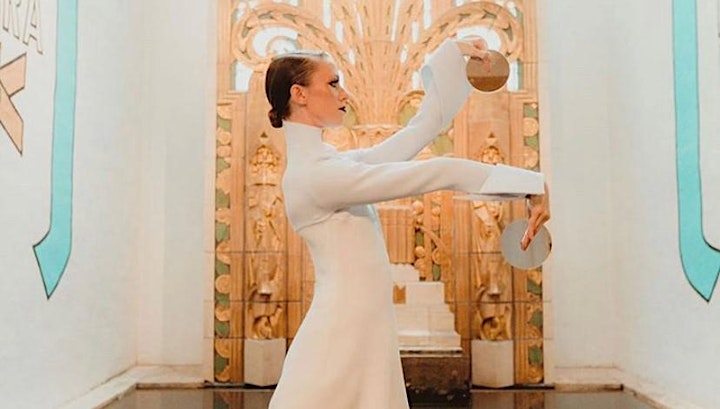 The City of Miami Beach's Tourism & Culture Department is working alongside some of the world's best cultural institutions to provide a night of free, unique and unforgettable experiences. Every third Thursday of the month, from 6 p.m. to 9 p.m., Miami Beach will become alive with culture as various institutions and buildings open their doors to give you just a taste of what they have to offer. From backstage tours, exhibition openings, and free film screenings in the park, there will be something for everyone. All events are free unless otherwise noted.
The majority of the programming is accessible by foot and by bike, but we will also offer four dedicated free trolleys (the white ones) complete with Art Deco tour guides, that will drop you off and pick you up at our dedicated Culture Crawl stops – check out our monthly map to find your closest stop.
Let's hit the street and get our monthly dose of culture – you can @ us at @miamibeachnews to hop into our DM's or use hashtag #MBArtsAndCulture to be a part of the story!
What's currently scheduled for January 16, 2020:
New World Symphony | 500 17 Street
Love architecture and technology? Visit the impressive New World Center performance hall and learn about the New World Symphony.
Soundscape Cinema Series | 400 17 Street
Bring a blanket, a picnic and invite your friends to watch a special screening of "My Fair Lady" (1964) directed by George Cukor at 8 p.m.
Miami Beach Urban Studios – FIU | 1618 Washington Avenue (Entrance @ 420 Lincoln Road)
Opening reception of Common Spaces in Housing Units – Rozana Montiel Recent Practices, in the Design Gallery. Montiel participated in the 16th International Architecture Exhibition of the 2018 Venice Biennale Freespace and received numerous awards, including the MCHAP Emerging Architecture Prize.
O Cinema | 1130 Washington Avenue
Stop by and see the curated collection of alternative movie posters from artists around the world in the windows of O Cinema (Washington Avenue).
Jewish Museum FIU | 301 Washington Avenue
Sample delicious kosher wine while you view three new exhibitions, Mira Lehr: A Walk in the Garden, Judio y Cubano, Zachary Balber: Tamim, and the ever-popular permanent exhibit: Mosaic: Jewish Life in Florida.
Wolfsonian – FIU | 1001 Washington Avenue
Be an object on display as you sit for a free sketch by a caricature artist, inspired by the Wolfsonian's Cuban Caricature and Culture: The Art of Massaguer installation. Enjoy 2-for-1 happy hour drink specials in the Design Store and Café.
The Betsy Hotel | 1440 Ocean Drive
Kick your feet up for a dose of Live (mostly jazz) Music in The Lobby, from 7 p.m. to 11 p.m. Photography exhibitions available in all public spaces.
O, Miami | 1440 Ocean Drive
Enjoy poem projections on The Betsy Orb, featuring Writers in Residence, Gabrielle Calvocoressi and Tyree Daye. Hosted at The Betsy Hotel South Beach.
Miami Beach Botanical Garden | 2000 Convention Center Drive
Garden After Dark – Hear the sounds of Jose Conde's eclectic music, with songs that traverse rhythmic and sonic crosscurrents between Cuban, funk and various world traditions. Botanical beverages and snacks available for purchase.
Holocaust Memorial | 1933 Meridian Avenue
Silvio Frydman Photography Exhibition: The Will to Survive and Live, a series of images taken in concentration camps, in Poland, demonstrating an endless appreciation for life and a relentless human will to overcome any obstacle in life. Frydman will be present to show his work.
The Bass | 2100 Collins Avenue
Enjoy current exhibitions by Haegue Yang, Lara Favaretto and Mickalene Thomas open free of charge with docent-led tours at 7 p.m., plus cocktails and snacks available for purchase from The Café. From 6:30-8 p.m., discover the importance and process of additive and subtractive methods within the realm of printmaking during our monthly art-making workshop, Art After Hours ($15, $10 for members) with wine included (21+)! Pre-registration for Art After Hours is required at thebass.org/aah. Or, from 7-8 p.m., join Modern ŌM as their Cushion Crawl travels to The Bass for a night of transformation and human connection led by master teacher Paul Toliuszis. The Cushion Crawl is free and open to the public.
Confidante Hotel | 4041 Collins Avenue
Take in a mix of paintings, photography and large-scale murals by Miami artist Lebo and his curated group of emerging South Florida talent. The Bird & Bone Lobby Bar will offer 50% off wine and cocktails.
Miami Beach Regional Library | 227 22 Street
Enjoy a conceptual project by Liz n Bow featuring Miami's favorite reggaetoneras, Niña. Niña invites you to celebrate your quinces while you enjoy music, dancing, cake and Cuban pastries.
Collins Park | 2100 Collins Avenue
The Chase, by Jen Clay, is 10-minute performance where a group of people are slowly chased by two ambiguous forms in a figure-eight shape while Richard Vergez creates a live soundscape of dissonant noise. Performances times are 7 p.m. and 8 p.m.
Lincoln Road | Lincoln Road between Alton Road and Washington Avenue
Exhibition of fourteen monumental bronze sculptures by Colombian artist Fernando Botero, presented by the Lincoln Road Business Improvement District.
Washington Avenue | 5 to 17 Streets along Washington Avenue
Live Music Series, 15 locations.
Media Partnership with: