About this Event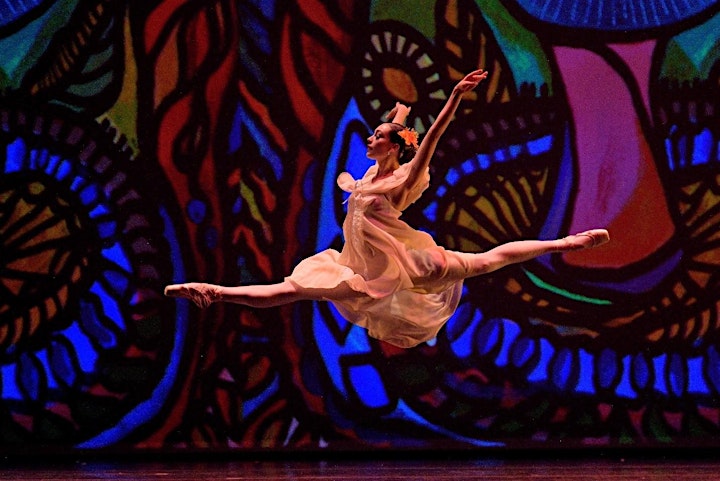 The City of Miami Beach's Tourism & Culture Department is working alongside some of the world's best cultural institutions to provide a night of free, unique and unforgettable experiences. Every third Thursday of the month, from 6 p.m. to 9 p.m., Miami Beach will become alive with culture as various institutions and buildings open their doors to give you just a taste of what they have to offer. From backstage tours, exhibition openings, and free film screenings in the park, there will be something for everyone. All events are free unless otherwise noted.
The majority of the programming is accessible by foot and by bike, but we will also offer four dedicated free trolleys (the white ones) complete with Art Deco tour guides, that will drop you off and pick you up at our dedicated Culture Crawl stops – check out our monthly map to find your closest stop.
Let's hit the street and get our monthly dose of culture – you can @ us at @miamibeachnews to hop into our DM's or use hashtag #MBArtsAndCulture to be a part of the story!
What's currently scheduled for February 20, 2020:
SOUTH / MID BEACH
Collins Park | 2100 Collins Avenue
Cuban Classical Ballet of Miami will present three original choreographies by artistic director Eriberto Jimenez. Yerma is based on the play by renowned Spaniard writer Federico Garcia Lorca, which tells the story of a childless woman living in rural Spain, as her desperate desire for motherhood becomes an obsession that eventually drives her to commit a horrific crime. The Lecuona Suite honors the musical legacy of Cuban composer Ernesto Lecuona, while the third work, Habaneras, is a ballet inspired by the beauty, aristocracy, class, sweetness, passion and character of Cuban women of the 20 Century before the revolution, with music by Cuban composer Ignacio Cervantes. Performance times: 6:30 PM, 7:00 PM, 7:30 PM and 8:00 PM.
New World Symphony | 500 17 Street
Come and watch a video that takes you "Behind the Scenes of a New World Symphony WALLCAST® Concert" and then experience a WALLCAST® concert demo.
Soundscape Cinema Series I 400 17 Street
Bring a blanket, a picnic and invite your friends to watch a special screening of Itzhak presented by the Miami Jewish Film Festival at 8 p.m.
Miami Beach Urban Studios – FIU | 420 Lincoln Road, Suite 440
MBUS Art Talk with Mike Calway-Fagan, an artist and curator based in Chattanooga, TN. Calway-Fagan will discuss his artistic practice and recent projects.
O Cinema | 1130 Washington Avenue
Soak up the weird, wacky, borderline obsessive romance of Miami, My Love, a mid-1960s trip through Miami, Miami Beach and beyond. Screening starts at 6 p.m. and will screen on loop until 9 p.m.
Miami Beach Film Society | 1130 Washington Avenue
Join us for a demonstration and exhibition of the Interactive Archive Project. Items from the Miami Beach Film Society's film accessory collection from the 1960's will be on display.
Jewish Museum of Florida – FIU | 301 Washington Avenue
Sample delicious kosher wine while you view three new exhibitions, Mira Lehr: A Walk in the Garden, Judio y Cubano, Zachary Balber: Tamim, and the ever-popular permanent exhibit: Mosaic: Jewish Life in Florida.
The Wolfsonian – FIU | 1001 Washington Avenue
Post-Valentine's tribute to our steamiest artworks! Invite your crush or main squeeze for 2-for-1 drinks and a special sultry edition of Sketching in the Galleries. Get intimate with the objects in the Flesh section of our new exhibition.
Robert Fontaine Gallery | 1035 Washington Avenue
Robert Fontaine Gallery opens on Miami Beach. The gallery's will celebrate its new space with an exhibition of works by Warhol, Rauschenberg, Kelly, Ruscha, Albers, Hockney, Pettibone, Johns, and Wesselmann among others.
Betsy Hotel | 1440 Ocean Drive
Kick your feet up for a dose of live (mostly) Jazz in The Lobby, from 7 p.m. to 11 p.m. or tour the photography exhibitions in all public spaces, curated by Lesley Goldwasser.
Miami New Drama | 1040 Lincoln Road
Join Miami New Drama for a backstage tour of the Colony Theatre. See how the magic happens and get an inside look at the theatre-making process, history on the theatre space, and an in depth look into Miami New Drama's ground breaking work.
Oolite Arts | 924 Lincoln Road
Visit our new exhibition Hypersensitive Romantic featuring the sculptural paintings of Diego Gutierrez and explore the studios of our resident artists.
Miami Beach Botanical Garden | 2000 Convention Center Drive
Garden After Dark: Meet artist Charles Ellis for the opening of his exhibit Beautiful Chaos. Tour the Garden and pop into the Garden Center for music. Snacks and beverages available.
Holocaust Memorial | 1933 Meridian Avenue
Silvio Frydman Photography Exhibition: The Will to Survive and Live, a series of images taken in concentration camps, in Poland, demonstrating an endless appreciation for life and a relentless human will to overcome any obstacle in life. Frydman will be present to show his work.
The Bass | 2100 Collins Avenue
Enjoy current exhibitions by Haegue Yang, Lara Favaretto and Mickalene Thomas. Docent-led tours at 7 PM, cocktails and snacks available for purchase. From 6:30 p.m. to 8 p.m., explore the galleries with an instructor-led drawing tour of the museum's current exhibitions during our monthly art-making workshop, Art After Hours ($15, $10 for members) with wine included (21+). Pre-registration for Art After Hours is required at thebass.org/aah.
Miami Beach Regional Library | 227 22 Street
The Holocaust & The Anguish of Liberation, a collaboration exhibition of artwork from the permanent art collection of the Miami‑Dade Public Library System and Yad Vashem – The World Holocaust Remembrance Center.
COMO Metropolitan Miami Beach | 2445 Collins Avenue
Featuring photographer Bradley Theodore's portraits from his series Three Graces, a celebration of art and fashion. Guests are invited to enjoy a complimentary cocktail while they view the collection at COMO Metropolitan Miami Beach.
Confidante Hotel | 4041 Collins Avenue
Grab a drink or a bite and take in a mix of paintings and murals by artist and poet Renda Writer. The Bird & Bone Lobby Bar will offer 50% off wine and cocktails.
Lincoln Road | Between Alton Road and Washington Avenue
Exhibition of fourteen bronze sculptures by Colombian artist Fernando Botero, presented by the Lincoln Road Business Improvement District.
O, Miami | 1440 Ocean Drive
A selection of poems by third & fourth grade students from O, Miami's poetry in schools program, Sunroom. Projected onto the Betsy Hotel South Beach Orb.
Department of Reflection | 924 Lincoln Road, Suite 107
City of Miami Beach Art in Public Places resident artist Misael Soto, Director of the Department of Reflection presents a performance by POORGRRRL.
Washington Avenue | 5 to 17 Streets along Washington Avenue
Live Music Series, 15 locations.
NORTH BEACH
The Rhythm Foundation | 7275 Collins Avenue North Beach Social
A series of pop-up food halls at the North Beach Bandshell featuring local restaurants and guest chefs. Live music performances by Black Dove and City of Miami Beach celebrating Black History Month, craft vendors, and games.
Normandy Fountain at Rue Vendome | 7802 Rue Vendome
Paint the Plaza with local artists Joao (OceanMan) Romero, Sergey Gordienko, Adam Thompson, and Maria Tokareva. Bring your creativity and make the plaza pavement your personal canvas. Paint and supplies provided by Painting with a Twist.
Media Partnership with: