A rally to eliminate the tampon tax in Michigan, and to promote #PeriodEquity and #EndPeriodPoverty.
About this event
The "Tampon Tax" creates an An Undue Tax Burden on Families - menstrual products are a medical NECESSITY and therefore should not be taxed, just as other medical necessities are not taxed.
The tax revenue impact to the State is negligible.
The pandemic hit women especially hard with front-line jobs in healthcare, hospitality, retail, and education.
Lost income and lost child care resources of women impact families all over the state.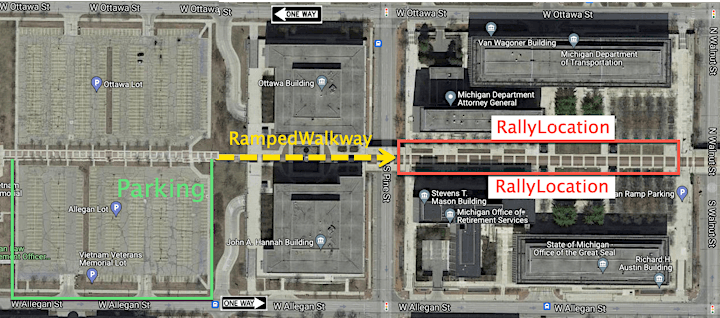 NOTICE - Please park in the ALLEGAN lot, not the Ottawa one. Thank you.
Organizer of Mi-PAD Period Action Day