Location
Weingart Stadium
1301 Avenida Cesar Chavez
Monterey Park, CA 91754
LACCD's Inaugural Mi Gente Graduation Celebration to recognize the educational accomplishments of all Latino/a students
About this event
All students from all nine of LACCD's colleges are welcome to join in the 1st Annual Mi Gente Graduation Celebration!
Register for yourself - and you can bring as many family members and friends as you like for a fun and inspiring afternoon featuring music, entertainment, and special VIP speakers and presenters.
Best of all, it's FREE!
Your family and friends don't need tickets, but all students need to register and tell us how many guests they'll bring to give us a proper head count.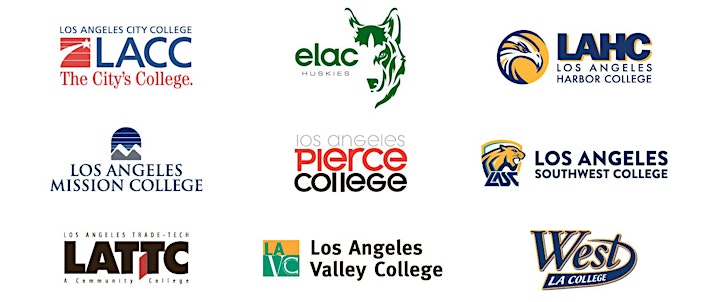 The Mi Gente Graduation will for the first time in our District's history bring together Latino students and their families from all nine of our college campuses to celebrate our students' educational achievement in a cultural celebration that reflects our Latino diversity, music, language and nationalities.
DATE & TIME: Sunday, June 5th beginning at 4pm.
LOCATION: East LA College - Weingart Stadium (1301 Avenida Cesar Chavez, Monterey Park, CA 91754)
Program will include speeches by:
LACCD Board of Trustee Members
LACCD Chancellor Francisco Rodriguez
Graduating Student Scholars
Elected Officials
Special VIP Speakers
More details to come - so sign-up TODAY to receive ongoing communications and to reserve your spot!
About LACCD
The Los Angeles Community College District is one of the nation's largest community college districts in the nation, educating over 200,000 students annually at our nine colleges that serve the residents throughout Los Angeles County. Since 1969, the District has been providing an educational pathway for students seeking transfer to four-year colleges or universities, while also offering two-year degrees and certificated training programs to Southern California's diverse workforce in many specialized trades and professions.
LACCD prides itself in its accessibility and diversity. We educate students of all backgrounds and walks of life. We do so without exception and without apology. Through resilience and resolve, the District educates more women than men, and enrolls more first-generation students, low-income students, Dreamers, adult learners and under-resourced students, all with aspirations to finish college and pursue a career.
**Disclaimer**: The Los Angeles Community College District coordinates with all state and local agencies to determine health and safety restrictions regarding the COVID-19 situation. Restrictions for this event will be determined closer to date of the event based on current circumstances at that time.