MH@TI21: Community Workshop: Decolonizing Pilates - Pilates, Barre & Jams
Community Workshop: Decolonizing Pilates with Pilates, Barre & Jams (PB&J)
About this event
Course Description: COMING SOON!
Meanwhile, check out PB&J's website
NOTE: This Community Workshop is open for registration at this time. To attend this workshop you must complete the following:
- Reserve a ticket via Eventbrite
- Upon receipt of your ticket confirmation, follow the link provided to complete the "Waiver of Liability-Pilates Barre and Jams Online Training." Waiver's must be completed prior to joining the workshop via Zoom!
Presenter Bio:
Teresa R. Ellis (She/Her/Femme),has been teaching fitness since 2008 and ever since then, her goal has been to make movement available and accessible to the people who never felt comfortable walking into a status quo studio because the staff and participants would be a**holes if the person didn't fit the aesthetic of the space. "As a Black queer femme and a former sex worker, I know what it feels like to be othered, so I opened Pilates Barre and Jams in 2017 to center Black, Brown and Indigenous humans as well as Queer, Fat-bodied, Non-binary humans and Sex Workers. It just made sense. Who would I be fooling if I didn't include the very peeps who have brought so much joy, love, support, and badassery to my life?"
----
Learn More & Support Pacific Center for Human Growth
As a 501(c)3 non-profit organization, Pacific Center (EIN: 94-2287492) relies upon the generosity of individual donors to sustain and grow our programs. There are a variety of ways you can financially contribute to Pacific Center, and they all have a meaningful impact on our work.
Click here to make a tax-deductible donation today!
Click here to request a training or workshop for your organization!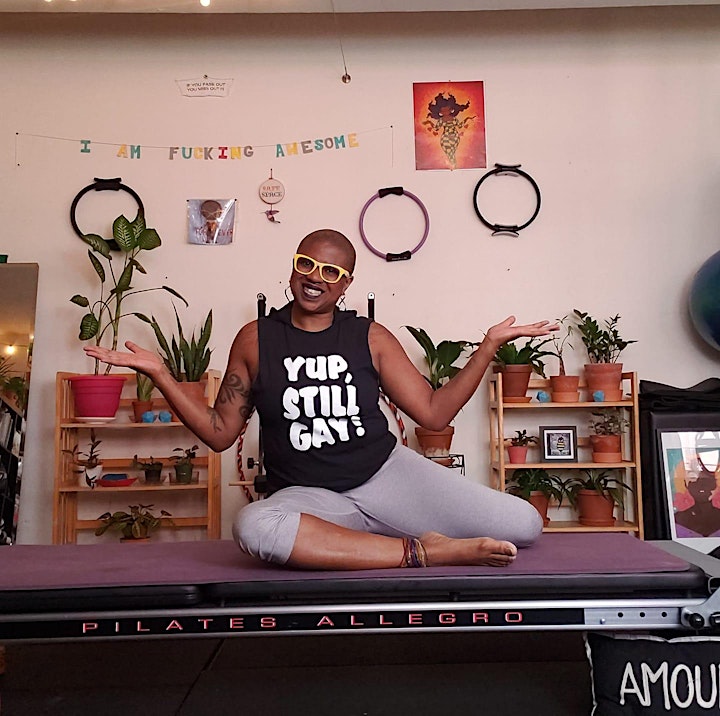 Organizer of MH@TI21: Community Workshop: Decolonizing Pilates - Pilates, Barre & Jams
Pacific Center's Community Clinical Didactic Trainings are tailored to enhance and deepen clinical skills to better serve the LGBTQIA+ and BIPOC communities. Because our clinical program is a hybrid community based mental clinic with an overlay of private practice sensibilities, the training program is designed to address the contemporary needs of the clients and the community we serve through a multi-dimensional lens. The trainings offered include a variety of ideologies and orientations. Some examples of the training topics include: Assessment and Diagnosis, Crisis Intervention, Working with HIV+ Clients, Polyamorous relationships, and SOGIE (Sexual Orientation and Gender Identity/Expression).