Event Information
Location
New Martinsville, WV 26155
Refund Policy
Refunds up to 7 days before event
Description
It's hard to believe it's been 20 years since our days at Magnolia High School. Hope to see you at the weekend festivities! Remember to take LOTS of pictures and tag with #MHSClassof97
No matter where you join the festivities during the weekend, we will have your Class of '97 Welcome Bag with information about the weekend, including a MHS class t-shirt (if pre-purchased, details below).
Friday, June 30, 2017

8:30pm - Informal meet up at Baristas, 326 Main Street
Saturday, July 1, 2017

10:00am - Back Home Appalachian Arts & Music Festival Parade / Meet at Class of '97 tent (near Riverview Street & Harlan Drive) to pick up your Welcome Bag and to watch the parade as a group (FREE!)

12:00pm - 3:00pm / Family Fun at Lewis Wetzel Pool; refreshments will be provided (Guests pay own way, $4/3yrs and up)

6:30pm / Adult dinner at Dos Hermanos, 502 N. Main Street (Purchase by selecting the green TICKETS button, PLEASE HAVE TICKETS ORDERED BY JUNE 24TH)

9:00pm / Back Home Appalachian Arts & Music Festival (FREE!) & Baristas (Guest pay own way!)
Sunday, July 2, 2017

9:30 am - Brunch at Quinet's, 215 Main Street (Guests pay own way!)
WHAT'S NEW?
Take a few minutes to tell us a bit more about what you've been up to! https://goo.gl/forms/RCWPS6XyZ9vopI8B2
THEN & NOW!
We are collecting photos for a class slideshow! It's easy to participate, email us 2 photos at Classof97MHS@gmail.com
1. THEN - email us your favorite photo from "back then"...whenever you want!
2. NOW - email us a current-ish photo of you, your family, or something you want to share!
T-SHIRT INFORMATION
Our renunion t-shirts are $13 a piece (add an extra $1 for XXL and $2 for XXXL)
You can purchase your shirt through the green TICKETS button.
Must be ordered by JUNE 13th at 5:00pm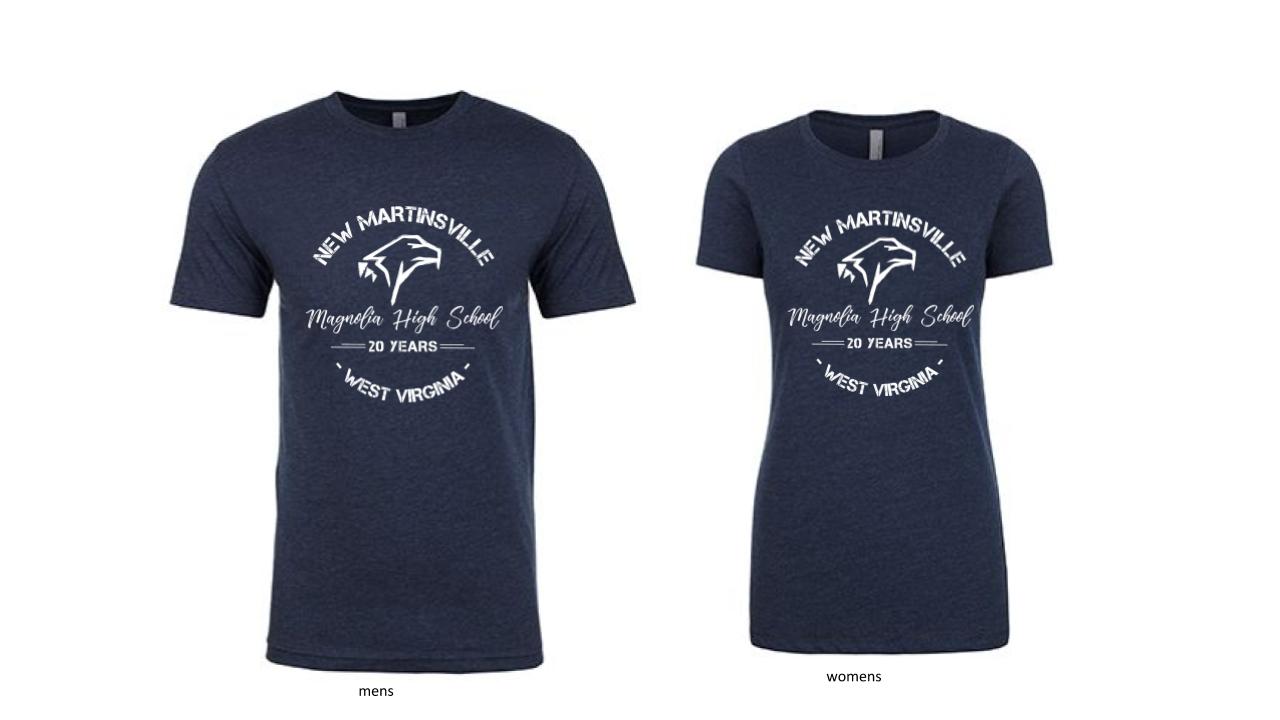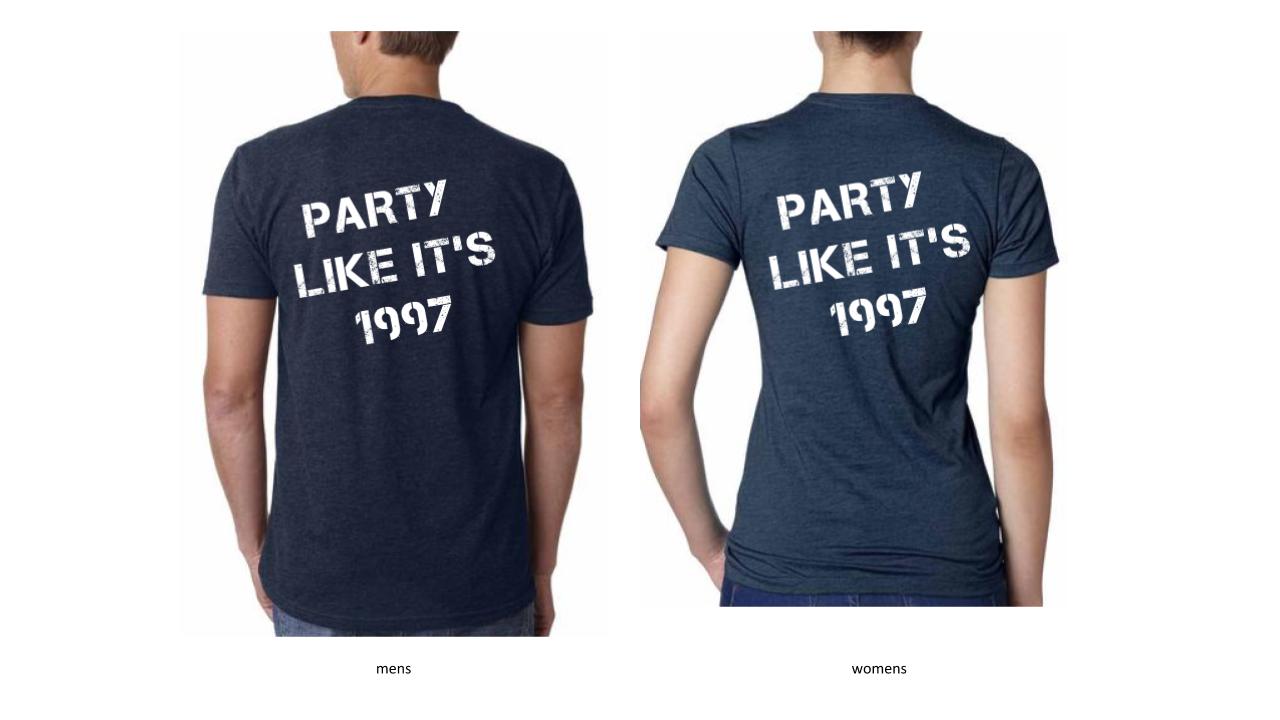 QUESTIONS?
Any questions? Email us at Classof97MHS@gmail.com
Need to reach members of the Reunion Committee?
Carissa Baxter Goddard 704-246-9695
Angie Miller Dixon - 215-802-8707
Date and Time
Location
New Martinsville, WV 26155
Refund Policy
Refunds up to 7 days before event