Description
At our Retreat, you'll discover your true story, develop your why, and learn how to tie those revelations into your business and fuel growth. Not just all this, but you'll also meet your lifelong BFFs!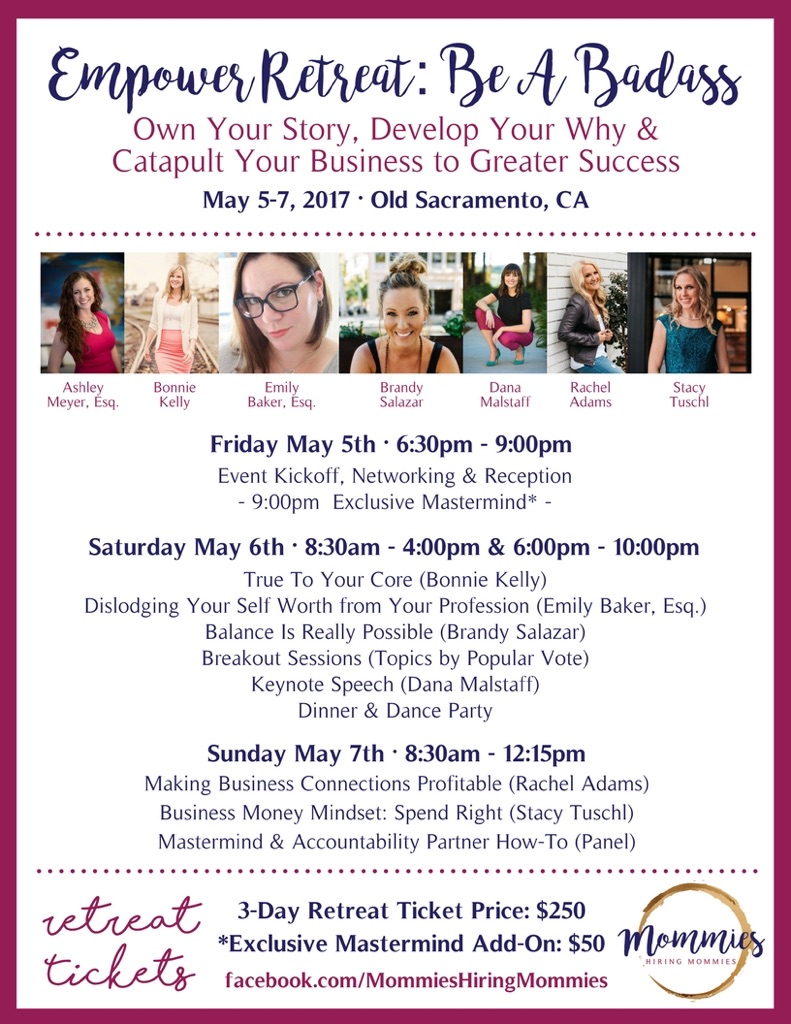 Get ready for an incredible Moms-In-Business Empowerment Retreat! You'll network with other inspirational women, learn from the best, grow in who you are, and walk away with a new, deep, strategic understanding of your business and life!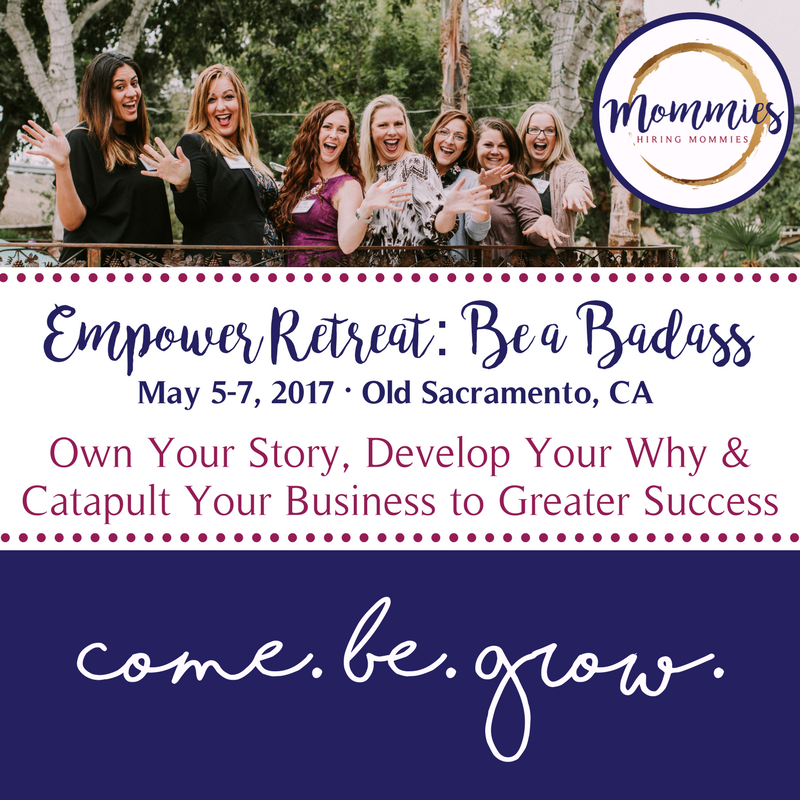 If you've been pushing through life, grinding, loving, fighting, building… you're not alone! And you shouldn't ever be! They say "it takes a village," well we think "it takes a tribe!"
"Mommies Hiring Mommies" is a no-judgement, passion-driven safe-zone for mompreneurs who want to not only kill it in motherhood, but in business too! We support each other in personal and business growth, walk the journey of family challenges, work setbacks, and brilliant successes!
Save