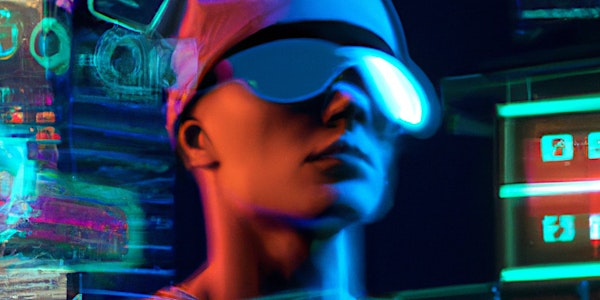 #mHealthUX | How To Innovate in Digital Health
A new era of consumer engagement has arrived and startups are creating new systems using technology to engage and influence customers. - S.N
Date and time
Tuesday, June 20 · 6 - 8pm CDT
Location
Mindshop Online Classroom . Austin, TX 00000
About this event
Key Takeaways?
✅ Unlimited access to the recorded sessions and lecture notes
✅ Certificate of completion (upon request*)
✅ A chance of a free ticket to an upcoming masterclass! + eBook
What is this MINDSHOP about?
In the world of #mhealth design, usability is king. Softwares, valuated for millions of dollars, are abandoned due to its lack of appreciation for the power of usable design principles. This course emphasizes the importance of mobile user experience in designing effective healthcare e-solutions: how different populations of healthcare consumers select and utilize mobile apps in their daily lives, why they sustain or abandon use, and the health benefits and predictive outcomes that are caused by this usage. 
Module 1: Gathering Insights from providers and patients' point of view
Understand design thinking framework through case studies in healthcare
Identifying users pain points (patients and providers)
Learn how to gather data and contextualize them into a meaningful architecture
Module 2: Ideation in the healthcare sphere
Reframing and Ideation - Go wide and wild problem solving technique
Know how to foresee the needs based on user personas
Module 3: Implementation and limitations
Prototyping and testing - fail fast, keep moving technique
Know how to stitch the design to the insights gathered
Learn how to iterate swiftly 
Learn how to manage frustration when failing fast process
OPEN DISCUSSION: Your current role and how designing a mobile health app can benefit you
Who needs to attend?
Entrepreneurs at early-stage of their startup (preferably digital health)
Managers who are committed to solve healthcare problems creatively
User Interface designers who wish to expand their towards UX design in health
Product designers and development
📚 Reading material: https://www.katusop.com/post/mhealthux-could-ux-be-the-lifeline-for-a-successful-healthcare-delivery
🎙️ WHY ME?
My mission is to deliver knowledge and practical frameworks to you in a fun, immersive, and engaging manner. Given my nomadic lifestyle, I gather my learnings from different parts of the world with interesting stories and experiences. A walking innovation collector if you will!
BLOG/BOOKS: www.katusop.com
CEO OF THE MINDSHOP SCHOOL - VIRTUAL INSTITUTE FOR CAREER SWITCHERS, AND FOUNDERS VENTURING THEIR PATH INTO INNOVATIVE INDUSTRIES (5000+ STUDENTS & COUNTING)
CEO OF GINA HEALTH – METAVERSE PLATFORM MATCHING NEURO-PSYCHIATRIC SUPPORT SERVICES TO USERS WHEREVER, WHENEVER NEEDED | www.ginahealth.co
DIGITAL NOMAD, CONSULTANT, AND LONG TERM CURIOSITA!
INDUSTRIAL EXPERIENCE
🎉2022 - DIGITAL HEALTH INNOVATION CONSULTANT AT NEW YORK INSTITUTE OF TECHNOLOGY (NYIT) CLICK HERE
2022 – REGULATORY HEAD OF MEDICAL DEVICES "MADE IN MOROCCO" AT MMI CLUSTER
2021 – DIRECTOR OF BIOMEDICAL ENGINEERING AT HCK-M
2020 – R&D , MEDICAL DATA MANAGER AT DUKE UNIVERSITY – BIOMEDICAL ENGINEERING
HIT | Design Thinking Consultant at MEDVERSE LABS LLC est. 2016 (Software Development Agency)
2019 recipient of MU School of Medicine's Lindberg Award for Health IT Innovation
Former Adjunct University Lecturer at ENSET Biomedical Engineering School at the age of 23.
"How to Gamify a Virtual Surgical Workspace" Talk at (VRVoice2018) Harvard Medical School
Co-Founder of TechVerse Coworking Space & Incubator, Rabat City, Morocco – the first tech-oriented coworking space in the country. est. 2016 (Dissolved)
Chief Software Architect of Sutures App – Gamified Gastro-intestinal e-Surgery Simulator (Acquired/Sold) est. 2016
Chief Design Thinker / Information Architect at Sinclair School of Nursing – HEAR App est. 2017
Research Fellow at the University of Missouri's Center for Biomedical Informatics - focus on Mobile Based & Gamified Precision Medicine est. 2018
Design Thinker (mHealth) for Precision Medicine 🤍
ACADEMIC BACKGROUND:
Peer Reviewer at IEEE Journal of Biomedical & Health Informatics (JBHI)
Peer Reviewer at Journal for Medical Internet Research (JMIR)
Public Speaker: USA, Hong Kong, Malaysia, Morocco, Philippines (+30 talks)
Holder of Engineering Diploma in Manufacturing Engineering and Management with Specialization in Biomedical Engineering
Advanced Degree (MS) in Health Informatics –Precision Health Apps
#KeepHustling!
I am most active on LinkedIn: https://www.linkedin.com/in/katanai/
BLOG/BOOKS: www.katusop.com
TWTR: @itskatusop
For collaborations, email me via kat@medverselab.com