mHealth: Changing Health Care at the BoP

Thursday, December 8, 2011 from 10:00 AM to 11:00 AM (EST)
Event Details

Mobile technology is transforming the face of health care in low-income communities around the globe. A driving force behind this change is new and innovative business models that harness mobile technology to decrease the cost of care and create new applications that improve health care outcomes. Companies such as Sproxil and Dimagi are helping to transform health care in developing countries by providing access to critical health and information services for underserved communities through mobile technology. 
Join the Business Call to Action (BCtA), Sproxil and Dimagi for a webinar discussion about mHealth solutions and how they are improving health care outcomes for people living at the base of the pyramid (BoP). Jonathan Jackson, CEO of Dimagi, will demonstrate how his CommCare application is connecting rural communities in India to health clinics and hospitals for improved health care outcomes. Mohamed Haider, Vice President of Sales at Sproxil, will discuss how his company has developed an application that helps weed out fake drugs.
The webinar discussion will focus on mHealth trends and opportunities that will likely emerge in the near future, barriers to the growth of this sector, and the role of partnerships in scaling up these initiatives.
DATE:  Thursday, December 8, 2011
TIME:  10:00 am NY - 1:00 pm Sao Paulo - 3:00 pm London - 5:00 pm Johannesburg - 8:30 pm New Delhi
WEBINAR LINK AVAILABLE UPON REGISTRATION

SPEAKERS: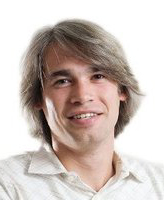 Jonathan Jackson, CEO, Dimagi
Jonathan is an entrepreneur and innovator with extensive experience in deploying technology solutions to deliver quality health care to urban and rural communities. He has led Dimagi to become an award-winning, socially-conscious technology company with projects spanning more than 20 countries. Jonathan also co-founded Cogito Health, a pioneering company using speech analytics for depression management, and Doctor Kares Hospital, a low-cost orthopedic surgical hospital in New Delhi.
Jonathan holds bachelors and masters degrees in Electrical Engineering and Computer Science from the Massachusetts Institute of Technology and is a lecturer at the Harvard-MIT Division of Health Sciences and Technology.
Mohamed Haider, VP of Sales, Sproxil
 Mohamed brings over 15 years of strategic global technical sales and business development experience negotiating valuable contracts for companies in the High-Tech and Manufacturing industries, coupled with several years of expertise in global manufacturing and quality control. Prior to joining Sproxil, Mohamed worked for Nippon Electric Glass Japan and SCHOTT Germany in positions of increasing responsibility and most recently as a Sales Director at E Ink Corporation. Mohamed also serves as a trustee for AMF, a volunteer non-profit organization focused on social good and financial empowerment.

Mohamed received his BS in Electrical and Computer Engineering from Drexel University.
 Moderator:  Amanda Gardiner, Acting Programme Manager, BCtA



Organizer
The Business Call to Action challenges companies to develop innovative business models that achieve commercial success and development outcomes.